Hello World!
Team Njinga speaking and we're here today to show you some of our character portraits for the game and how they are going to fit in it.
Portraits

We're starting right off with Njinga, our main character. As the MC she's is the one that needs more portraits and emotions. We decided to give her a polite portrait, a sassy one, fear and sad. Probably more are going to come!
Next is our lovely dutch man Jol! He has a sneaky smile and beautiful long hair! Our artists had a lot of fun doing him.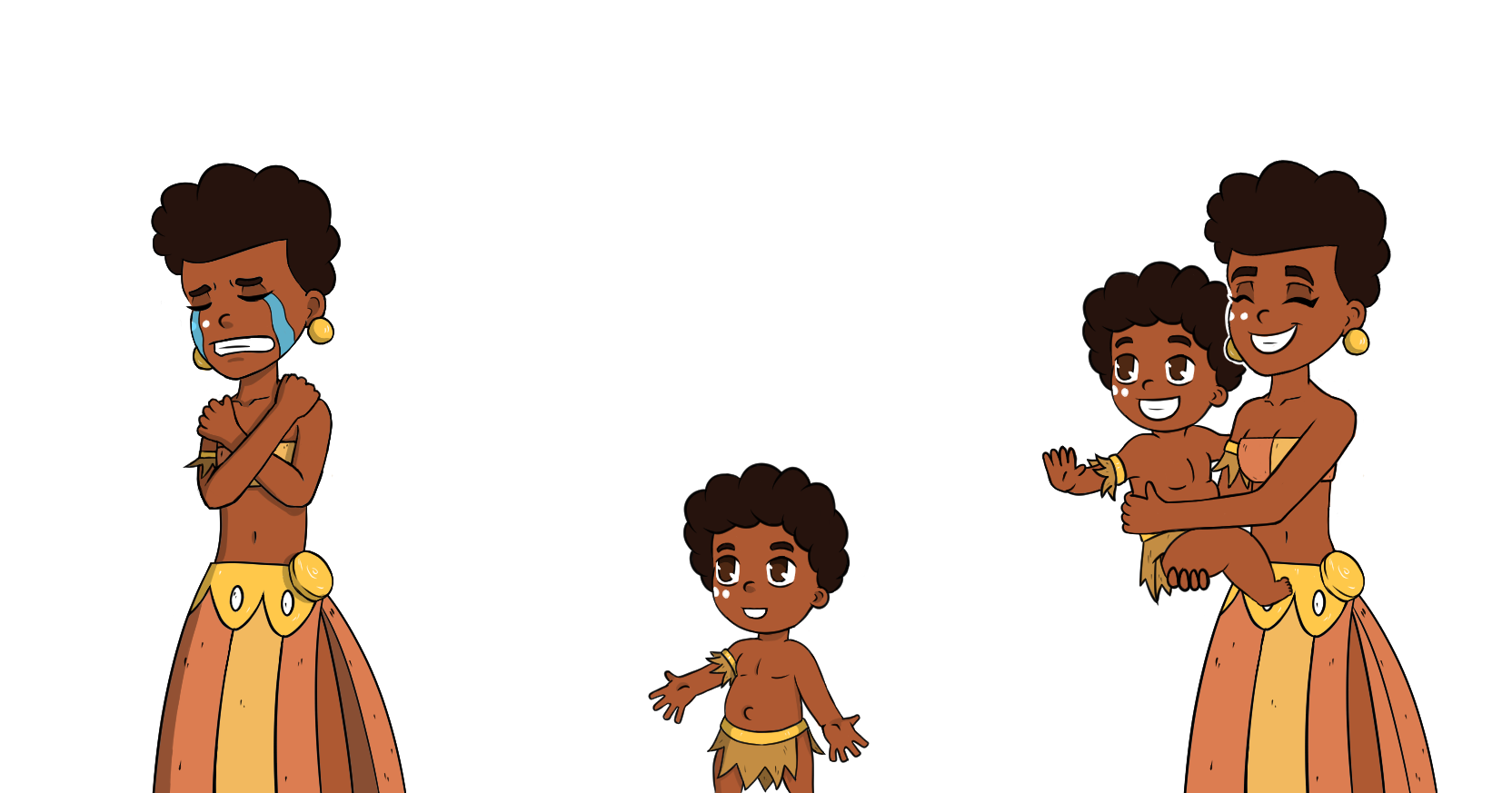 And for the last portraits we have two NPCs, a mother and a child. Not going to tell you their purpose cause it's spoiler!!
World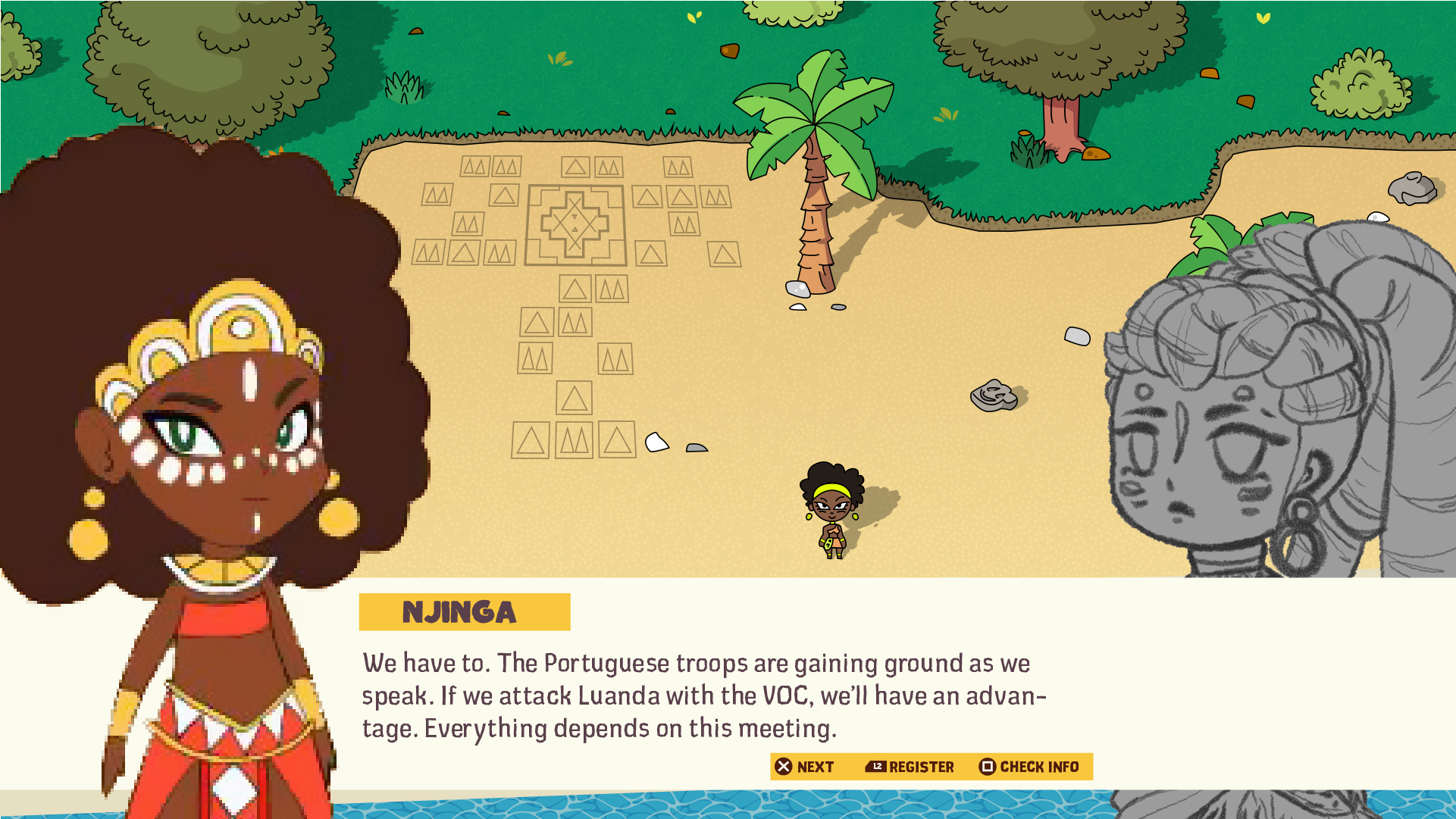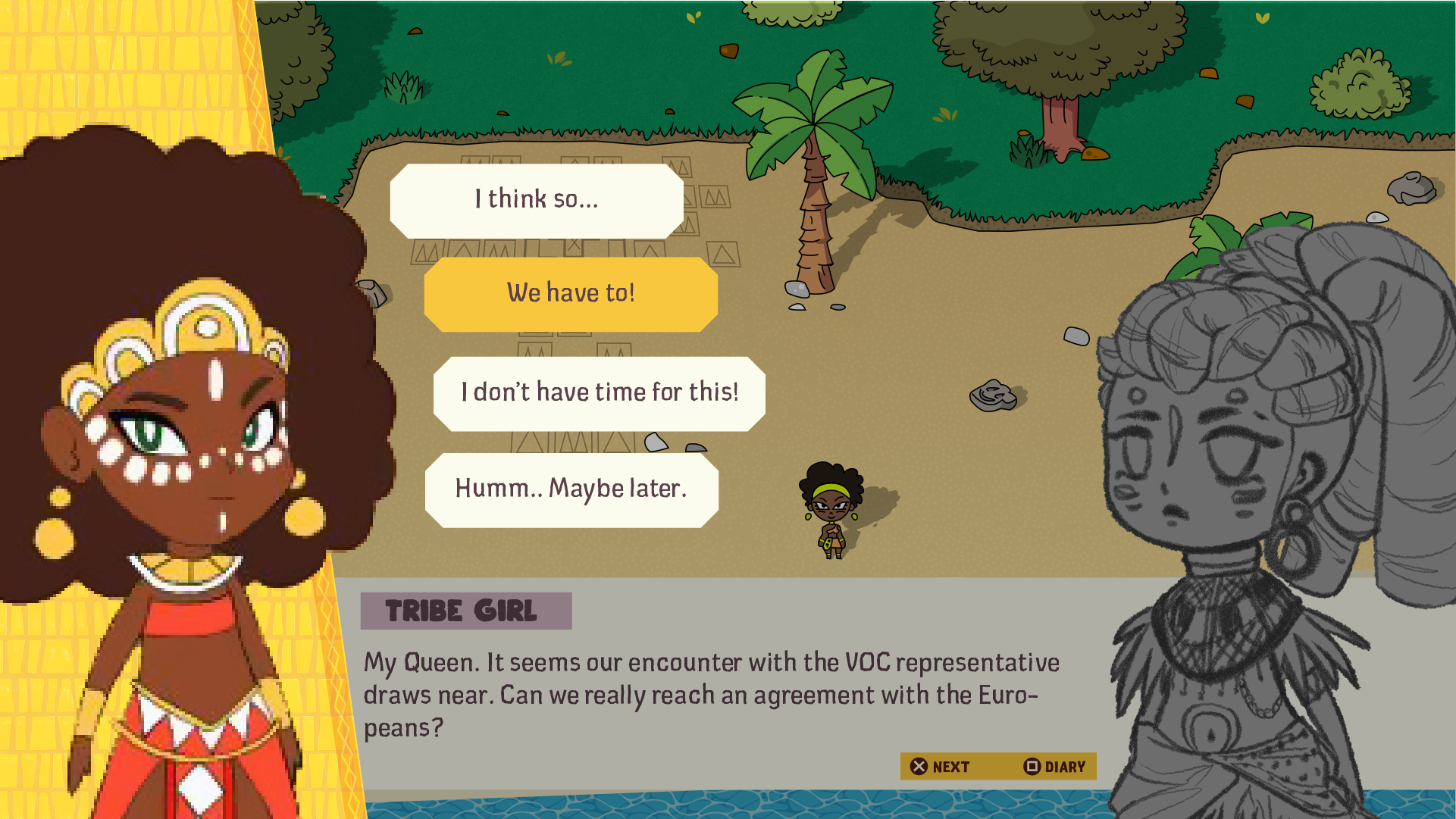 Today we're also showing you a sneak peek of our game and how it's coming all together. Here you can see how the portraits are going to be used in the game and a tiny peek of our UI. Next week We will talk more about our UI system and we will bring more game snapshots and concept.
Thank you for reading,
See you next week!