After the phone call feature was done, the development went on.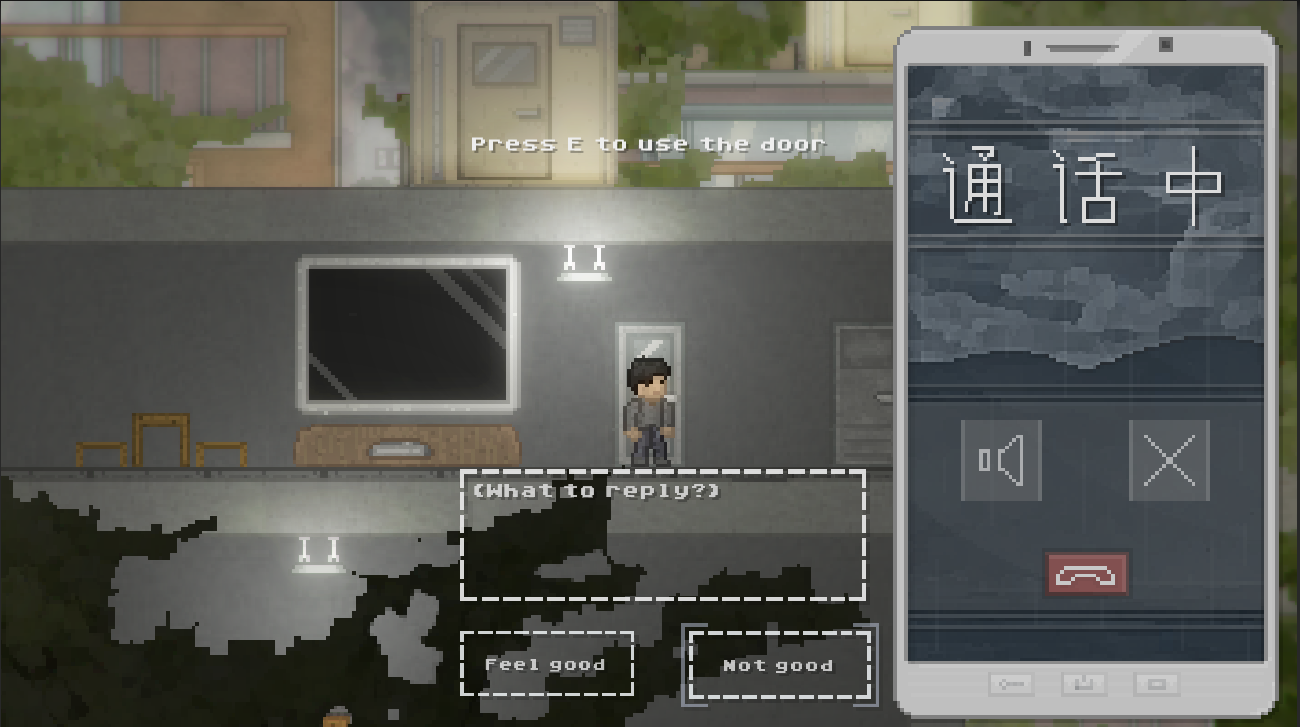 There is not much progress this week. Actually, the development is becoming slower and slower, because I have to do some complicated fixes and scripts.
I didn't spend all the time on the story part. The old text system was a bit humble and hard to use, so I did some improvements on it. And when you are interacting with one of the NPCs in the game, there will be a text box above the NPC, then texts will be shown on it. However, the old text box looks unclean and its color makes the texts can't be seen clearly sometime. Due to the text box's shape, the start position of the first line is different from the start position of the second line. Sometimes the texts even flow out of the text box.
The new text box is very different from the old one. It's like a rectangle's outline, and the inside part of it is transparent (but a bit darker). The fixes of the text system solved the text-flow-out problem too.
Here how the new text box looks like: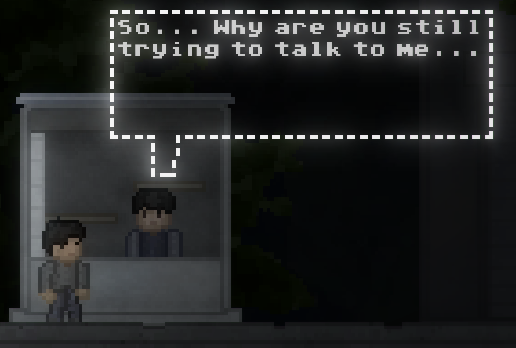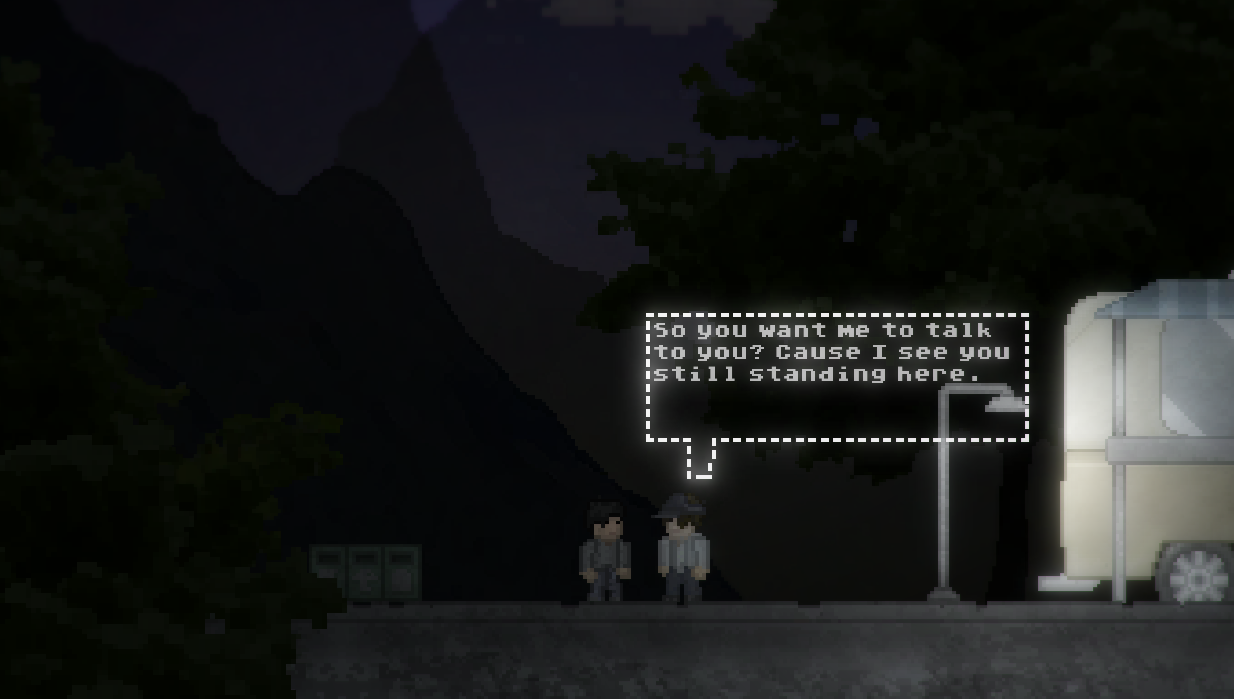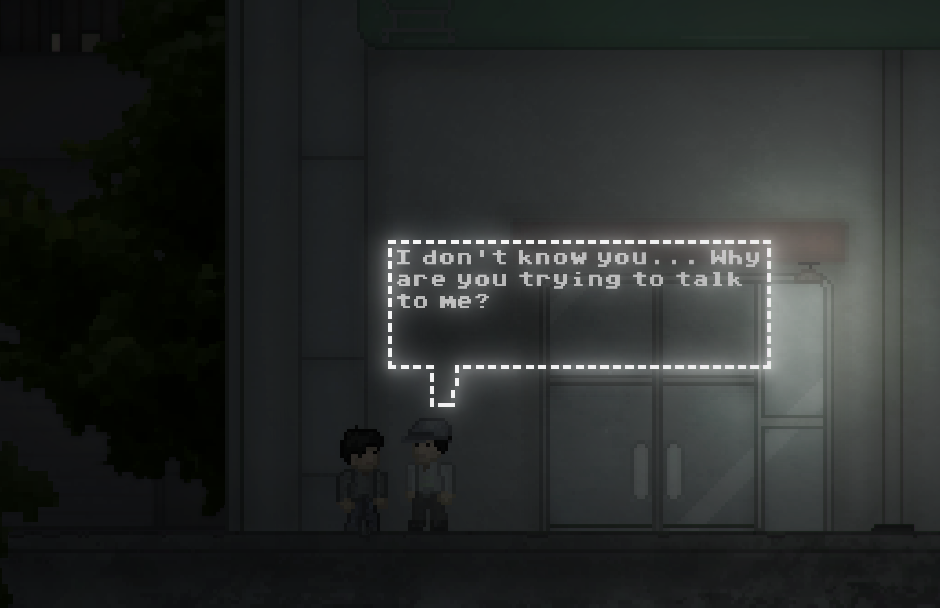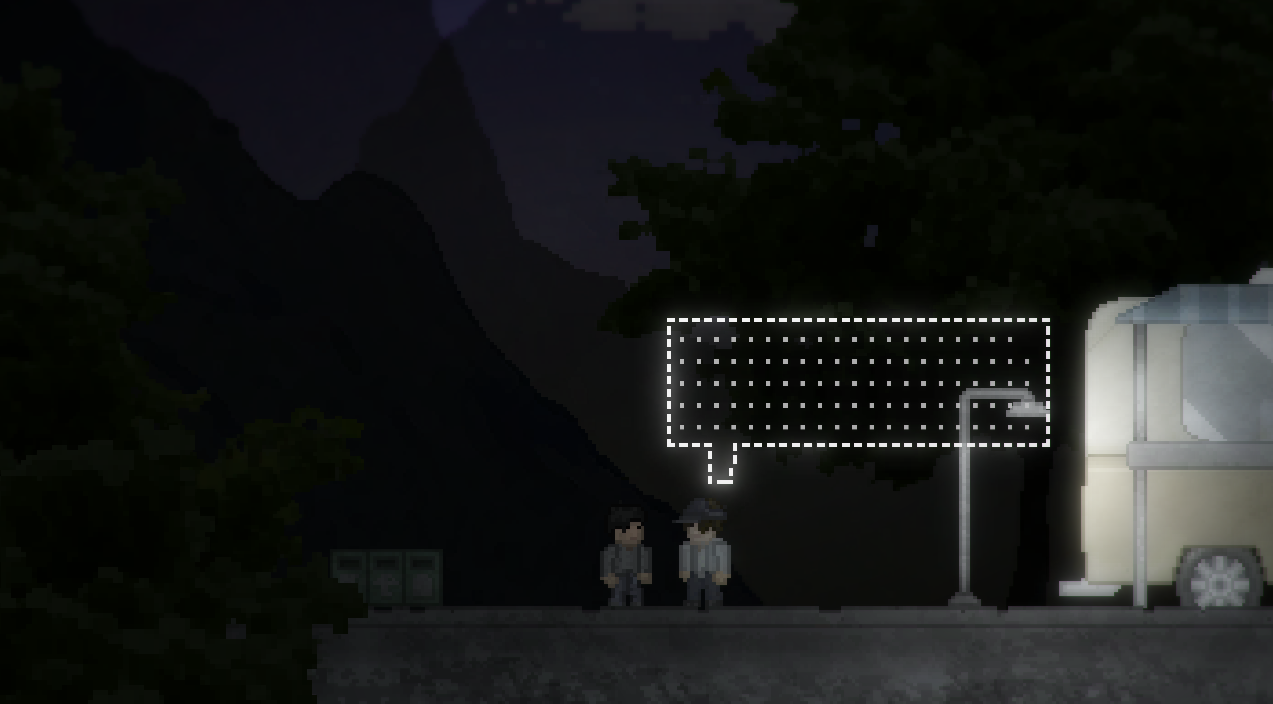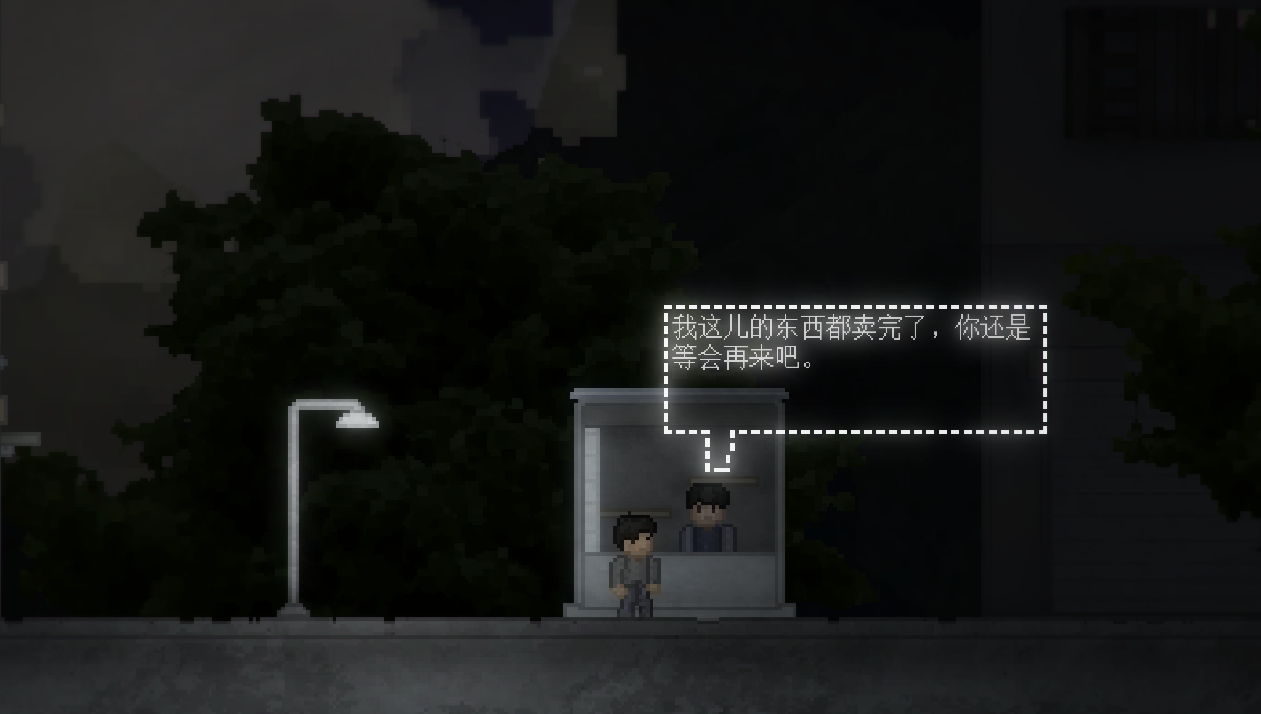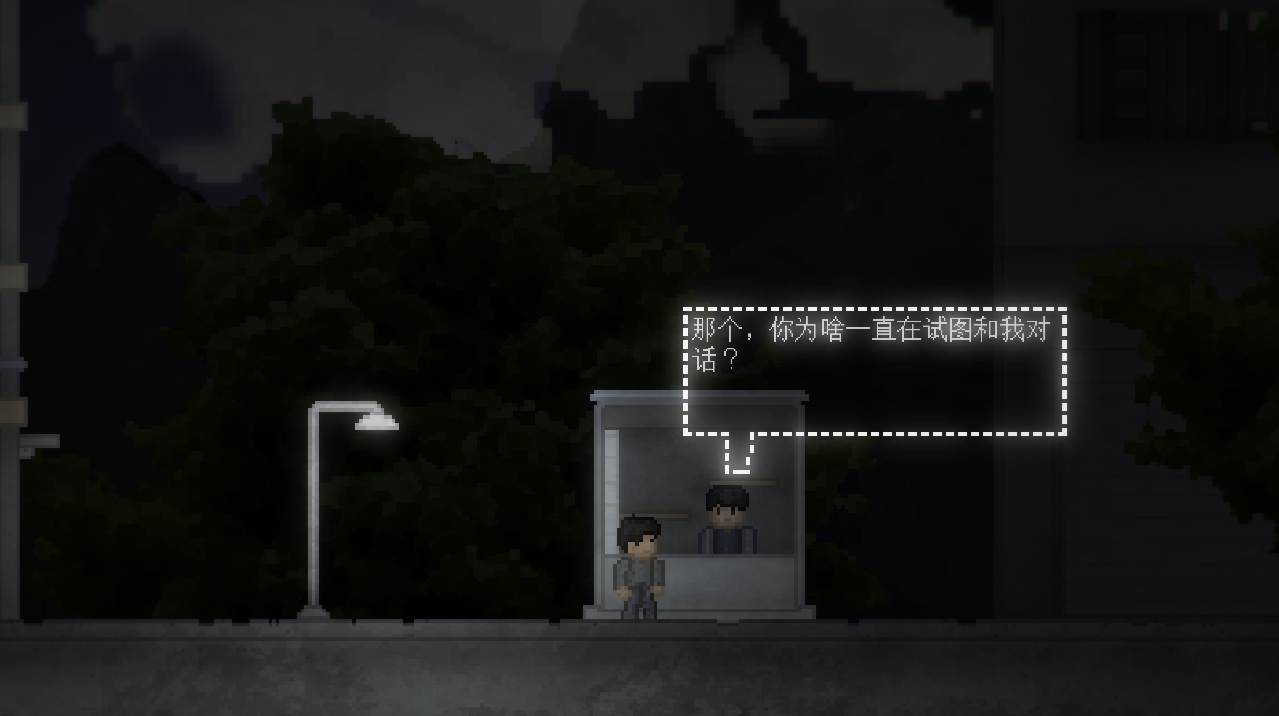 There is not much progress to show, so I bet that's all.
Thank you.