Hi everyone, it's WilsonC with a cool new update.
First of all, I have to apologize for the lack of updates recently - I've been super busy, but with really cool stuff and I'm glad to finally show it off!
New Pistol
As you might've seen in the preview image, the pistol has been remodelled and has badass new animations (inspired by John Wick). Also, new slow motion effects (but still WIP, might get rid of the chromatic aberration effect because it looks kind of like an old VCR).
Vaulting and climbing
I've also added vaulting and climbing for the player, all you have to do is "jump" near a low obstacle and you'll automatically move over it! It's really smooth and great for getting around fast, but watch out the AI will soon be able to do it too. (This video is a bit older so it doesn't have the new slow motion effects).
Sliding
Also a new feature, you can slide if you crouch while sprinting. This is great for dodging bullets in slow mo! It also stuns enemies you bump into.
New name and Logo
Long story, but "Trepang2" was never meant to be the title of this game... It was a quick placeholder when it was still just a prototype submitted to a game dev contest last year.
A possible new name will be "Ghost Town".
When a name has been properly decided, I'll be sure to notify everyone, and update this page and all the social media pages accordingly. Here's a very early WIP logo (the colours and design are very far from final, it's a bit hard to see right now).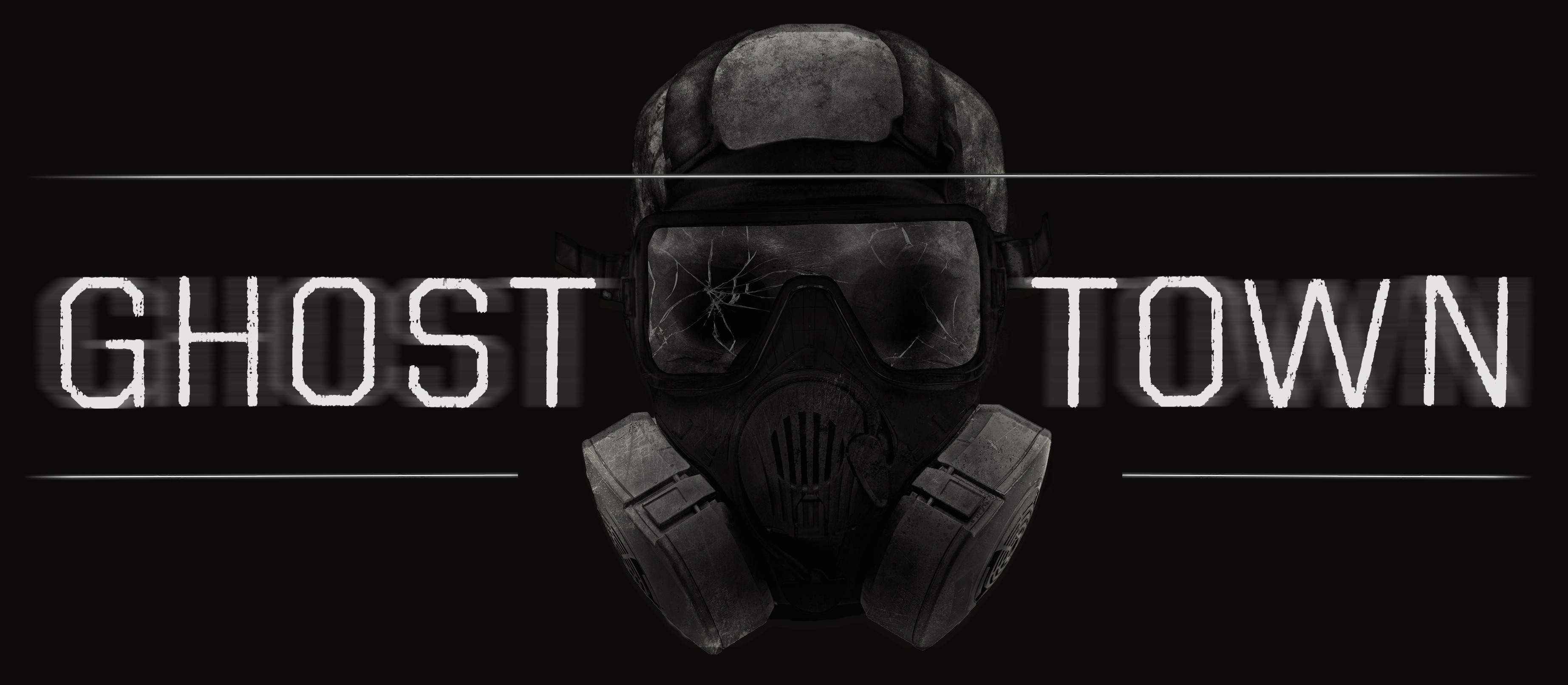 A lot of people have been asking me, what is this "trepang" game going to be about? Here's a short snippet from the design document:
In the near future, a man wakes up with amnesia in an abandoned west coast town, where a biological research accident four years ago turned most of its inhabitants into feral, flesh eating monsters. Facing not only the infected, he is also hunted by two opposing human factions: special forces soldiers tasked with containing the infection and a militia group of former residents seeking justice for themselves.
More info coming soon...
In the media
It's been almost one year since the prototype demo was released, and I've been pleasantly surprised by the amount of attention we've received despite zero marketing efforts (and not even a proper name).
First of all, thank you so much to everyone who voted "Trepang2" into the "Top 100 Indie games of 2017".
I was checking my email sometime in late december and almost fell out of my chair when I saw this in my inbox:

This was super encouraging and meant a lot to me, I cannot thank you all enough. Let's aim for top upcoming indie next year!!
Also, DSOGaming wrote an article about the AI and had some kind words. Pretty interesting discussions in the comments, hope they write about us again!
Also in early January 2018, I went to an Unreal 4 meetup in Vancouver. If you're a fellow gamer/developer in the Vancouver area, please drop by I'd love to meet and have a beer with you!
It was great meeting other devs and hearing their input on the game. My favourite moment was when two of the squad devs tried out the game and gave some really cool suggestions.
I've also noticed a few youtubers playing the prototype demo. It's invaluable to see how people play, and also encouraging and entertaining at the same time! Thanks to these awesome youtubers for playing the demo!
Until next time...
Look out for more info on the story, setting and info about the main game's campaign. Also been working on some AI upgrades too :)
And what do you think of the new name and logo? Suggestions and input are welcome!
By the way, don't forget to follow on Youtube and Twitter for updates and news about the upcoming demo, possibly coming around this Summer 2018!