NETHERWORLD APRIL DEVBLOG 2020
During these last months we've continued working on the desert scenario, as well as developing the teleport system.
Wanna see (and listen to) it? LET'S START!
>> Oraculactus
In the most remote place of Mordisco Desert, an ancient cactus awaits. The Oraculactus will be one of the several NPCs with multiple question system.
>> Sheriff Westwood
Westwood (aka "The Fucking Law") is the fastest shooter in Mordisco Desert. You'll find him in The Puke town, and he'll have an important role in the main story.

>> Wormy Olesva
Sent to The Puke 15 years before, her existence relies on spreading the word about how great the Great Abbess and Wormpink are. Wormy Olesva will be key to understand some of the NetherWorld lore, especially religion.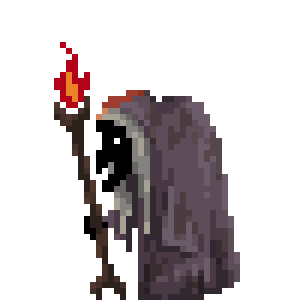 >> Mafia Guys
Hmmm… Something makes us suspect these guys are not from this town.
>> Badass cowboy clichés
A western-inspired scenario is not complete without outlaws riding horses. The Nachos will also teach you how to shoot stuff standing on a horse.
Guacco riding a horse.
Mayo riding a horse.
Cheddy riding a hor…CHEDDY, C'MON! Not that way!
Ketch and Cheddy riding PROPERLY a horse.
The Puke is the only town in the entire Mordisco Desert. Depending on the spot you're visiting, you'll be able to buy weapons, fuck, get drunk, get into a mess… Here are some of the new places we've been working on:
>> Welcome to The Puke!
The crappy soul of a town summarized in a sign.
>> Ammoizing Gun shop
Howdy, stranger! Wanna get some shotguns?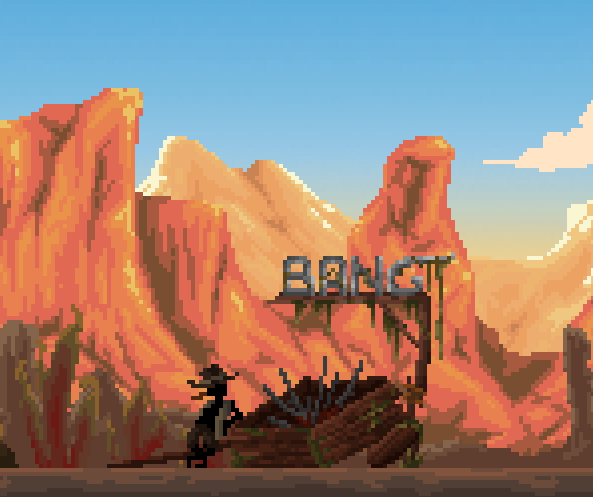 >> Sheriff Office
"The smaller the office, the bigger the prison". As you can imagine, Medoo will end up there sooner or later.
>> Wormpink Chapel
This old chapel was built long ago by Wormy Olesva, and includes two little rooms and a cemetery inside. Pink arrows and torches circle the only place where Wormpink can eat people's corpses and souls and take them to the Holy Swamp. You'll remember this place.
>> Froots, the No-Fruit Stand
The best fruit stand in Mordisco Desert… with no fruit.
>> Bonfire Gallows
We wanted to add some light to the traditional western gallows. The perfect warm up before hanging out with your bff Trouble! (The hanging guy has been removed to avoid spoilers)
[SNEAK PEEK]
>> THE GROOVE, THE SAND AND THE WILDY <<
OK, you've seen how the desert looks… BUT HOW DOES IT SOUND?
Here's a sneak peek of Mordisco Desert scenario theme by courtesy of our amazing composers Rogue Sonics. ENJOY!
Like it? Tell us your impressions in the comments!
We'll never be grateful enough for the incredible job these guys are doing with NetherWorld OST and sfx.
Yessss, we can FINALLY talk about this! One of the main mechanics in the game is a fast way to travel between scenarios. Portals? Nah…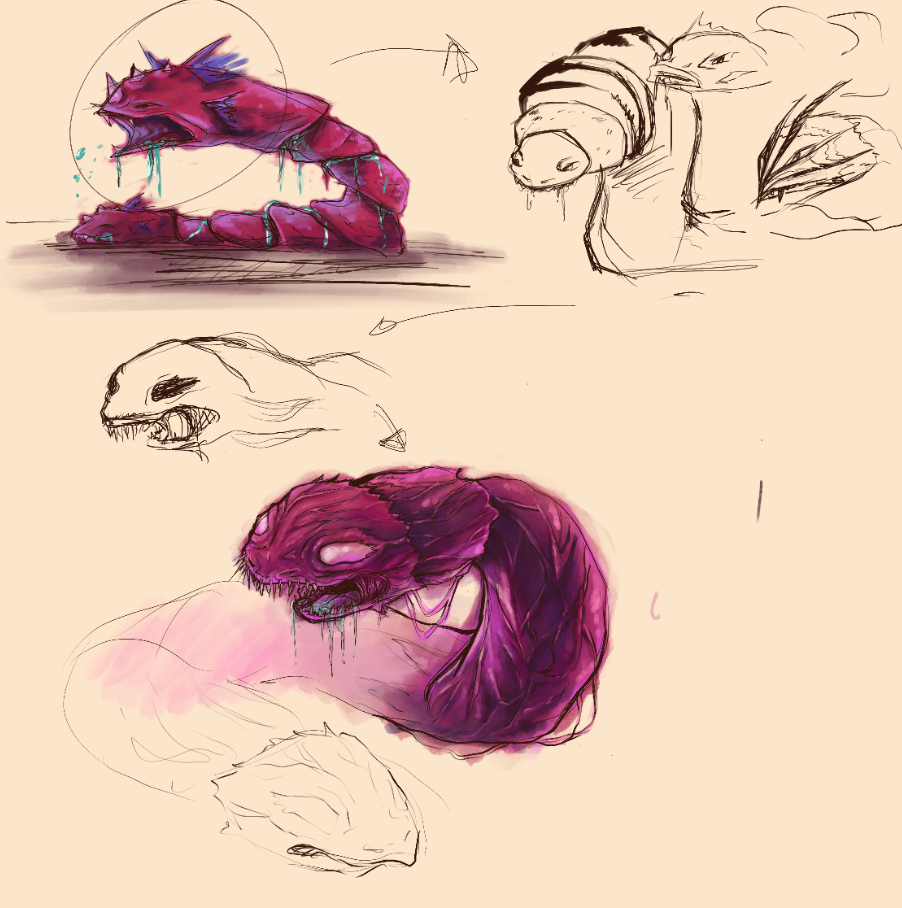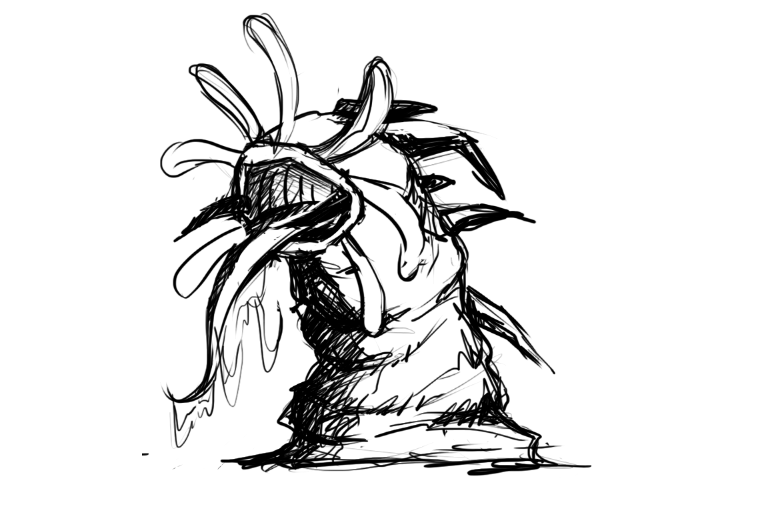 Legend has it that Wormpink, the Life Puker, The Soul Eater, created everything. It's basically a holy giant two-headed pink worm.
Maybe you don't know if this god exists (yet), but you'll find normal (?) palindrome worms in most of the scenarios you're gonna visit. The mechanics are simple: One head eats something somewhere, the other pukes it somewhere else, and vice versa. Now replace "something" with "YOU".
But where does each worm go to? Is there a kind of "worm chamber"? How many worms are you gonna use in NetherWorld?
Well…
…We'll see it in the next update!
Oops... A bug in a worm.
Aaaand that's it for now! If you have any questions, please comment below or send us a mail to info@netherworldgame.com.
As always, thanks so much for your support, stay safe and see you in the next devblog!
NetherWorld team
More places to stalk us:
>>Reddit
>>Steam
>>Twitter
>>Facebook