In the opening chapter of The Amazing Fantastics you'll face off against the Caprelli crime family. With cops, judges, and politicians on their payroll, cleaning up the streets of Utopia will mean freeing the city from their iron fist. Here's some artwork from Chapter 1: La Famiglia.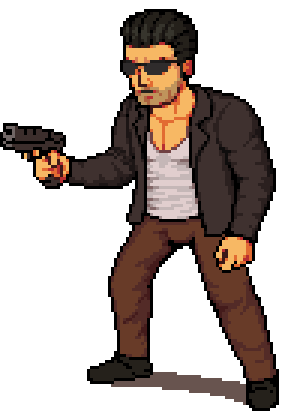 The lowest-level thugs in the Caprelli family, these guys are... uh... well, obedient.
Some goons in the Caprelli gang prefer guns, but others prefer a good ol' up-close-and-personal melee weapon.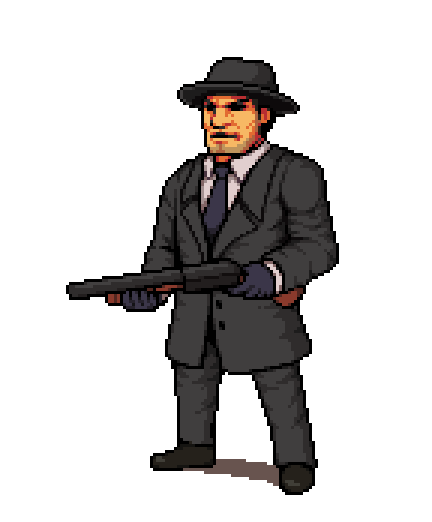 Capos are much higher up the food chain than your run-of-the-mill goons. They don't make appearances as often, but when they do you'd better watch out because they're packing heat. Their shotguns can pierce through armor and they don't go down easy either.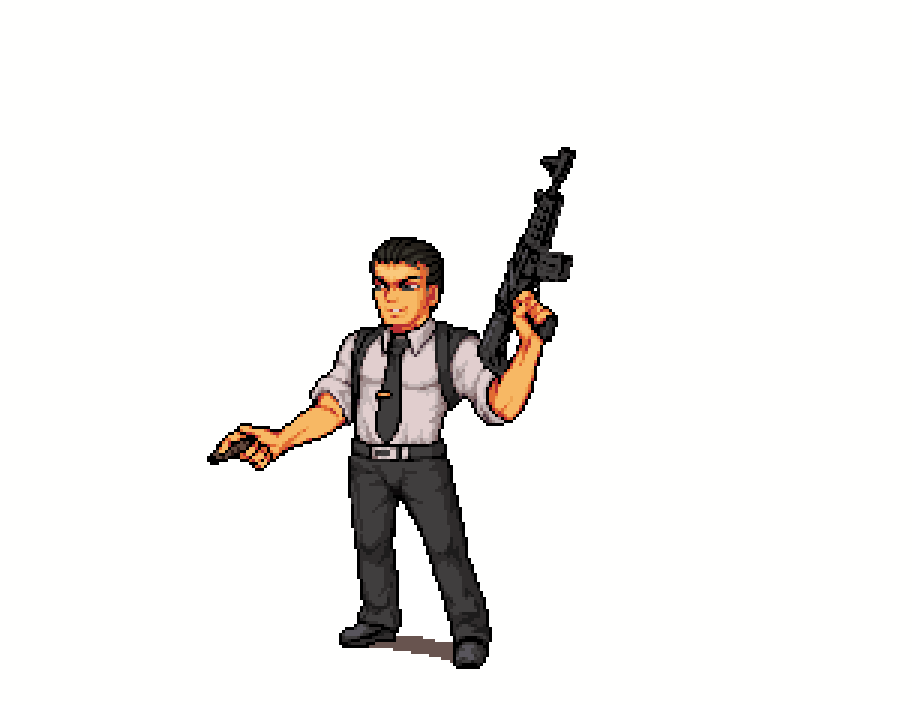 Lorenzo Caprelli is the boss' son. He's a loose cannon with his eye on the throne.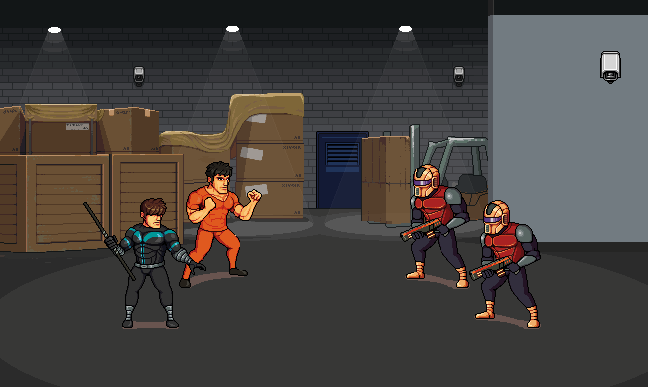 A sneak preview of one of the stash houses where The Amazing Fantastics will clash with the Caprelli's.
And of course the opening chapter will feature comic book cutscenes. In the scene below, Vipera and Singe have been captured by the Caprelli's but Vipera's always ready for a fight (work in progress).
We're excited to share more soon. For now though, follow us on social media and sign up for our newsletter.