Protonwar - May 2016 Update
Hello again peeps.
A few weeks ago courtesy of Epic, Valve and HTC i received my HTC Vive dev kit. For the last few weeks i have been working on the SteamVR implementation and experimenting with a few different things for the special VR modes in the game.
First off, the HTC Vive, with motion controls is a truly truly amazing experience.
One thing that i don't think is emphasized enough, is the scale of things once put into VR. It really is breath taking!
I will be focusing quite a bit from now, on the VR and Character animation / IK, getting a good presence in VR, and a good feeling from the weapons in VR.
At the moment this is how it works;
The game can be launched from Steam with no VR, you get the normal game, it works like a normal AFPS game would with mouse and keyboard.
Alternatively you can also launch the game from SteamVR, this launches the game in VR mode.
It is full motion control and uses room scale space of at least 2m x 1.7m (for now)
In VR mode you do not have a cross hair, but you have a laser sight. All weapon traces in VR are done from the muzzle of the weapon, (like real life ;)
You can configure the angle of the weapon grip (angle you hold the controller at) for your comfort, how ever each model has been lined up to match the motion control trigger positions. (the default angle, is just a comfortable one)
I have been working on a "Horde" like game mode, which will be co-op over the internet. This will be the initial game mode for SteamVR. It WILL be co-op/multiplayer, and will feature flash IK and full body as seen in "Raw Data". Due to this and the bandwidth requirements it will be limited to 2-4 human players (pending testing)
I have been working on various different movement systems/solutions for the VR modes and will open those up once i have suitable mechanics.
That is all the news i can reveal about the VR modes for now! :P
Here is a teaser of the sort of perspective i am planning. (these are taken from the characters eye's, looking down.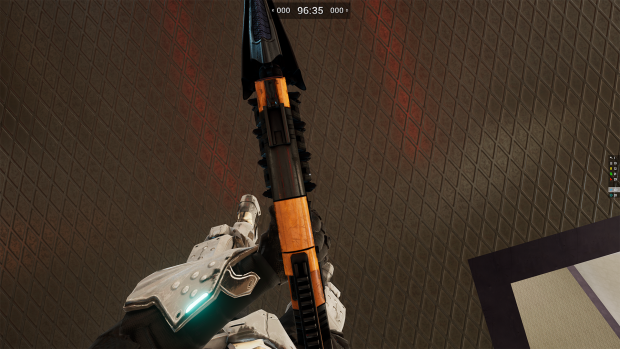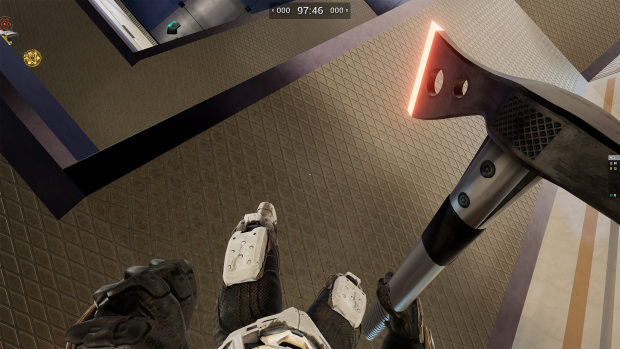 Onto other improvements :)
I have spent some time working on a grappling hook, and have implemented a grapple hook that can be used by any game mode via a Mutator.

I have also replaced 2 of the weapon models with some VERY high quality ones. The assault rifle, and the electron gun have now been replaced with their final models (materials still WIP)
The electron gun, "Reaper" pictured below: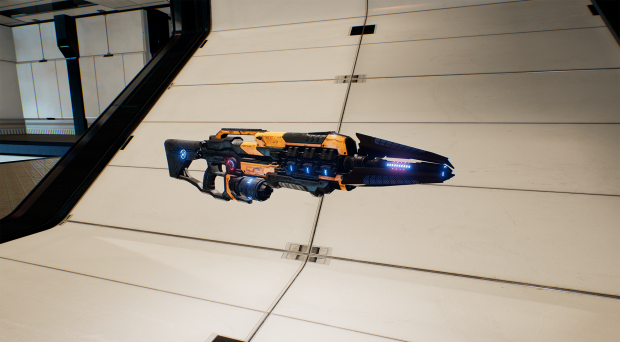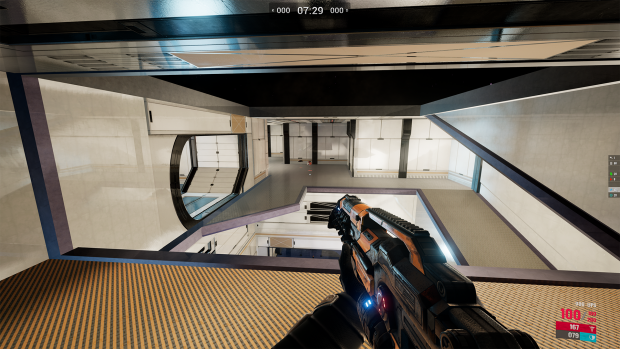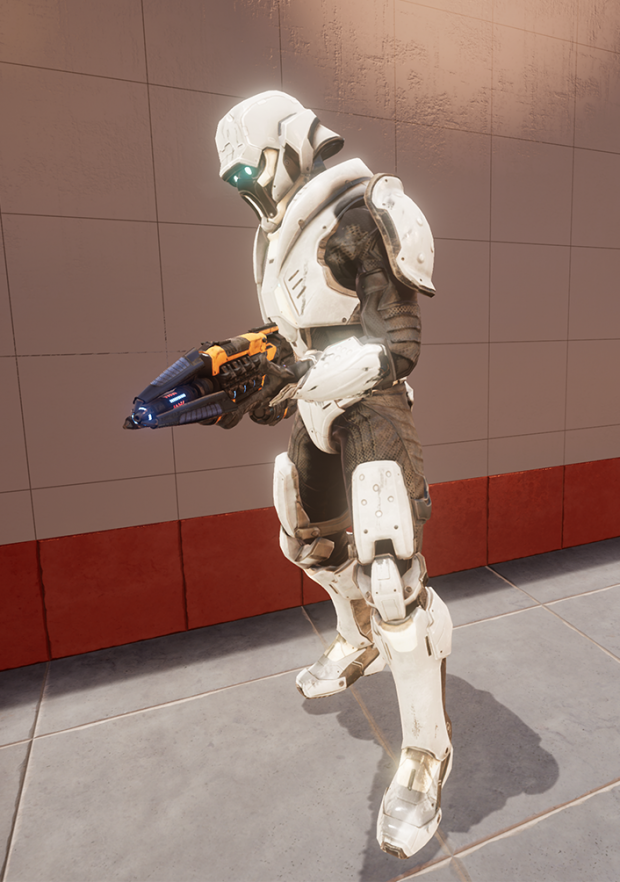 The Assault Rifle, "Aspid" pictured below: