Hey there!
Hope you missed our news. Besides being a while since we last posted here, Maia is making progress and soon (at least by September) we'll have a trailer and a Vertical Slice.
Today we'll show our main character design progress. We've shown you previous sketches of Maia, but now we got a final, and already implemented, look.
Representing a woman who has an abusive relationship story were, for sure, a challenge. And a final approach took long to arrive, mostly because we had concepts issues. To fix that and help out our design, we wrote down our character background. Something we learned by researching, is that everyone can be a victim.
Domestic violence is present in all social environments, manifesting itself in several ways

- Apav
The female gender was chose due to statistically being the most affected gender, but its important to remember that it happens to all others.
Our inspiration to Maia's character background was our female friends profiles (tastes and values) and Talks made by domestic violence victims.
Maia is a modern and independent woman that values the family and has a deep wish to have her own. As a kid, she used to watch princess movies and she was enchanted by its fantasy world. She has grown dreaming about the day of her wedding and happy ending. She even kept images at her phone of her future wedding dress and bouquet.
Besides that we took in consideration the environment she lives.
Maia is in a domestic violence cycle. Therefore she had being through a lot of psychological violence. This made her see herself as useless and not worth attention.To pass that feeling, the scene looks more interesting than her. She is surrounded by fantasy elements but her clothes and looks is quite normal. Somethings are bigger than it should be. We barely see the sky, to give a claustrophobic sensation. Also, she suffering from a psychological abuse called gaslighting, where the aggressor makes the victim doubt her own memory, perception and sanity.
The reality she is imposed defines her physical state. It had to be shown in the character design. Such as tired body and sad face.
In other to accomplish those goals and design our main character, we started by making sketches and asking our Instagram followers for their opinion until we got a final version.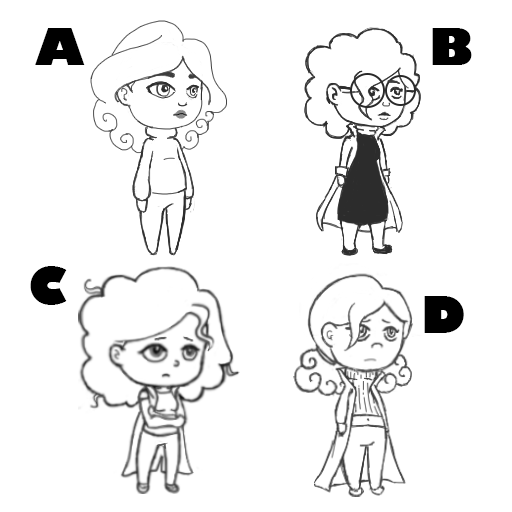 The letter C option was chosen by our Instagram followers. Besides that option, we agreed that the option A was also interesting and we made some mixed versions for the next round, which now includes values studies.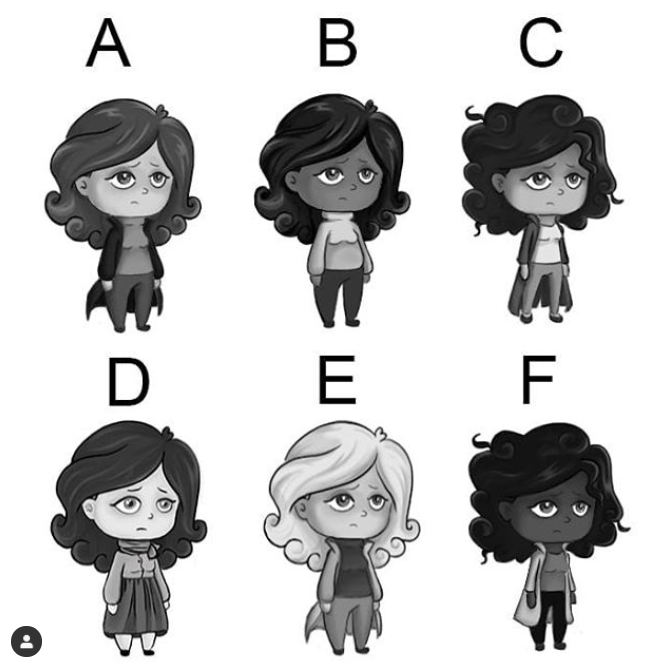 Another inquiry was made on our Instagram page (@perpetuos.games) and the letter F and Letter C were the most voted.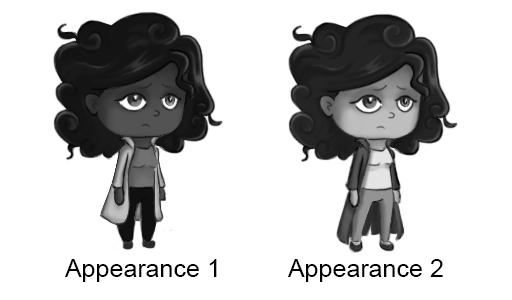 To decide between them, we both looked for others opinions and studied how the character would work with the background. The Appearance 2 turned out to be the chosen one.
To the next round we added colors. Many of them have the purple color which represents the fight against domestic violence.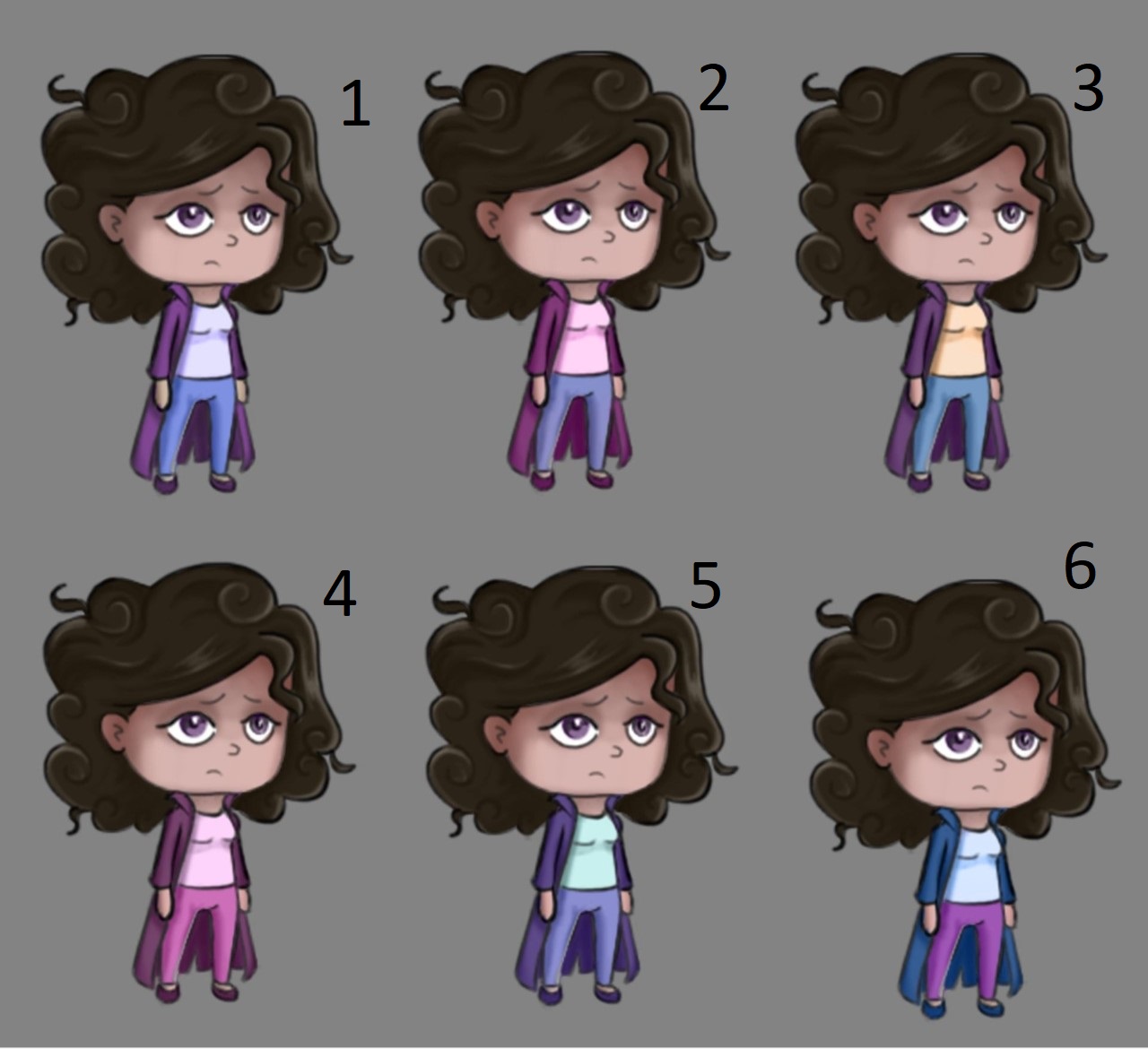 This inquiry was made between our friends and family due to time. The number five was the chosen one. Them we added details and the umbrella. Bellow you will see the final result: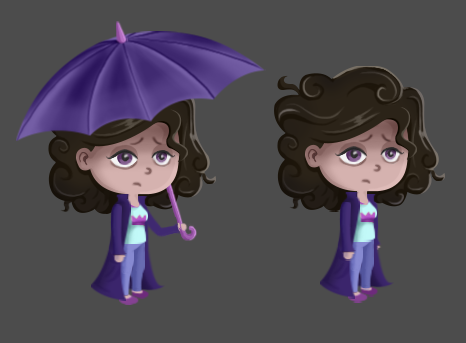 What you think about Maia's design and the final look? Make sure to let us know!
Also, take a look on this article about MAIA: Unhappily Ever After publish by Gamehub.pt
Keep following Maia's production!