Hey, everyone!
After our last article showcasing the fun side of game development, we're back with more "serious" business, and we're ready to finally reveal our main character, Loowa. At this point, you know the drill, nothing is ever set in stone for us until we've done a million tests to prove we're on the right track. So, buckle up and get ready for the last part of Loowa's character design journey. We'll pick up right from where we last left Loowa at the end of the first phase of character development: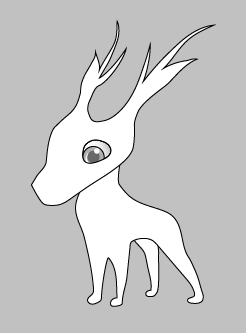 Loowa: where we left it

Loowa had a body, a head, antlers and a gorgeous eye. And we thought: "So far, so good, time for colour tests". First, we tried adding colour to the whole body, but we knew immediately that this wasn't what we wanted for our mystical and majestic character. We quickly figured out that Loowa shouldn't have a lot of colour nor too much detail, as it might create too much "noise" on the environment.
So we backtracked and started adding colour to the edges of the character, first only on the antlers and head and then to the legs and feet. After experimenting with the values and the colours, we felt we were on the right track for Loowa's concept.
We selected our favourites and placed them in our environment mockup, to get a real sense of how Loowa would look in the context of the game.

We liked the result and Loowa's concept art design was complete:
Except it wasn't. It couldn't be this fast and easy, right? I'm sure you've realised this by now, from what we've been showing of our game development. Nothing is ever this straightforward with us.
Once we received feedback regarding this Loowa's version, we realized that the antlers were too similar to the grass, which created "noise" and could confuse players. And so, you know it, we went back to concept development and testing, creating new antlers, ears and tails to better flesh out our character.
Regarding the tails, we decided on the smaller ones because we wanted the focus on Loowa's head.
After, we experimented new antlers with various sizes and shapes.
We picked our favourite antlers and then developed Loowa's ears.

Afterwards, to help us choose, we assembled the best options.
From the options above, we selected two, putting them side by side with our previously chosen version.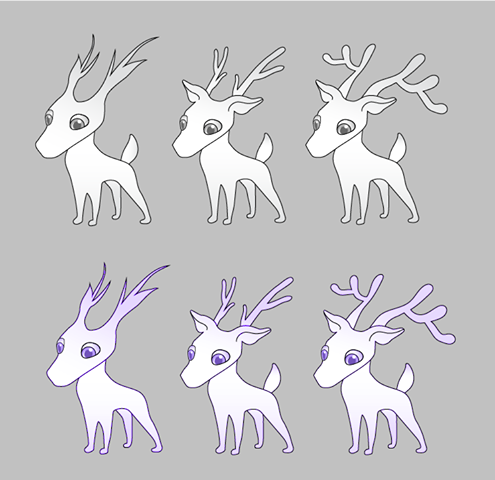 Loowa's final version options

Seeing them side by side is shocking, to say the least. It's incredible how such small alterations can represent such a change in the feel and vibe of a character. After setting the two new versions on the environment mockup, we ended up choosing the last one.

So, here you have it, this time for real. We are proud to present our main character, Loowa!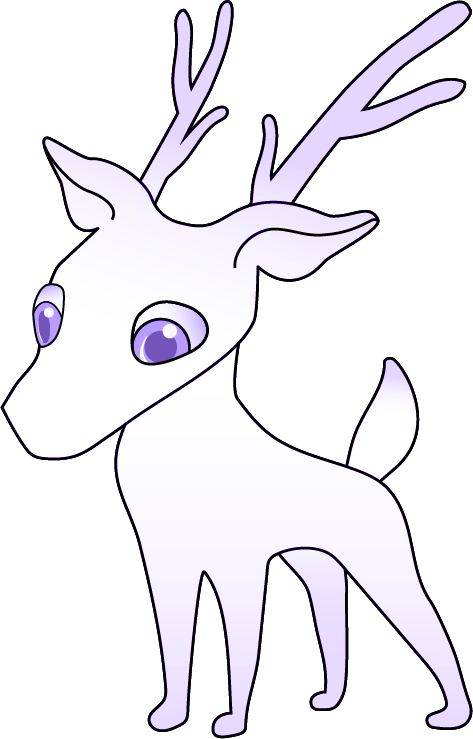 Loowa
Loowa's concept art is simple and minimalistic, but still gives a delicate, elegant, cute and majestic vibe. Loowa is much cuter, rounder and less threatening than the original sketch because it is meant to be a mirror of our human character, Lucas. Lucas is still young and very new to the world, and we wanted to represent this inexperience through a younger-looking Loowa. We plan on giving the character more depth through its emotional and behaviour animations.

What do you think of Loowa? Does it suit our environment concept art mockup? Can you picture our game? We'd love to know what you're thinking!

Next, we'll write about our Alpha Build and how we tested it with our target audience. Stay tuned!
#gamedevelopment #indiedevelopment #indiegame #indie #gameart