Hi everyone,

We are Tydwave Interactive, an indie dev team of 5 people.
For a few weeks we've been preparing a new project to share with you and we are finally ready to do it.
The name of this project will be:
Liveware Glitch

This is going to be a singleplayer, 3rd person 3D Action Platformer, where you will be able to free run your way through a futuristic cyberpunk city in the sky.
---
Synopsis:
In the distant future, the rich and powerful live in a flying city that is managed by various AI systems, controlled by different mega-corporations.
One day, all of the most powerful and important AIs glitch out and manage to break free from their code restrains, taking control of the city's network frame. Each AI manages to control an area of their own, as they all try to take over the whole metropolis and neutralize the rest of the AIs. This leads the city into chaos.
Ika, a young runner and drone robber, gets caught up in this whole situation when an independent AI, set on stopping the others, reaches out to her. Together, they embark on a journey through the different city districts in order to neutralize all the malignant AIs.
---
We cant give you more details for now, but we'll leave you with some sneak peaks into a few of our current concepts and work.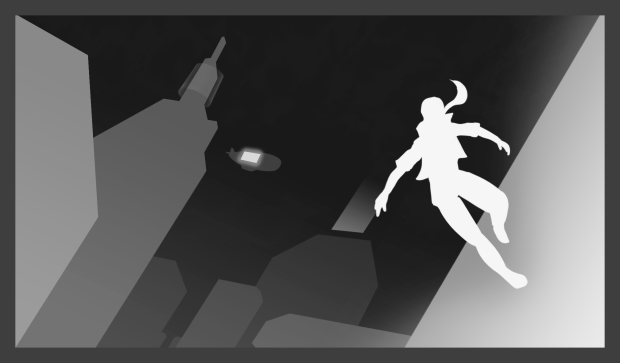 ---
And that's all for today folks.
Keep your eyes peeled for our next announcements!!