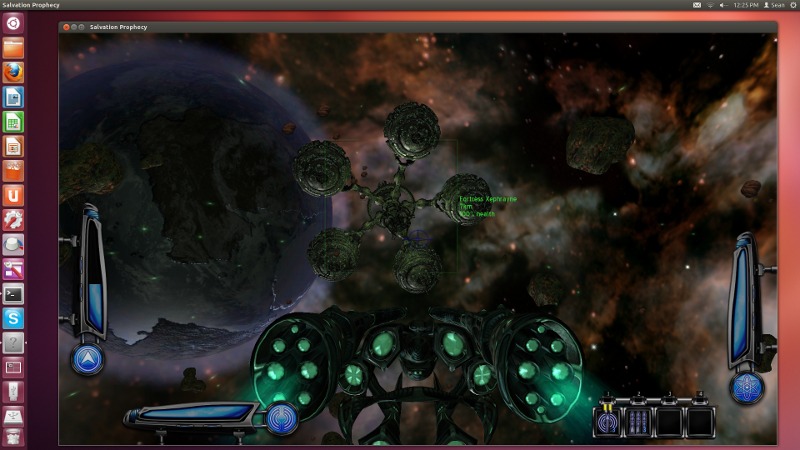 Salvation Prophecy running on Ubuntu
The native linux port of Salvation Prophecy has been released on Desura.
Lots of care was taken to support a full linux experience:
Robust full-screen functionality
Support for mouse & keyboard, joysticks, and gamepads
Testing on multiple distributions, on both NVidia and AMD cards
English and French (new!) language language settings
In other news - .Underdog Reviews has created a video review for Salvation Prophecy, included below. This video gives a good overview of the gameplay and features of Salvation Prophecy, which includes both space and planetary combat.