Its been a very busy week in Florida. After many requests we just pushed an update and now lil' Sherman includes steam achievements!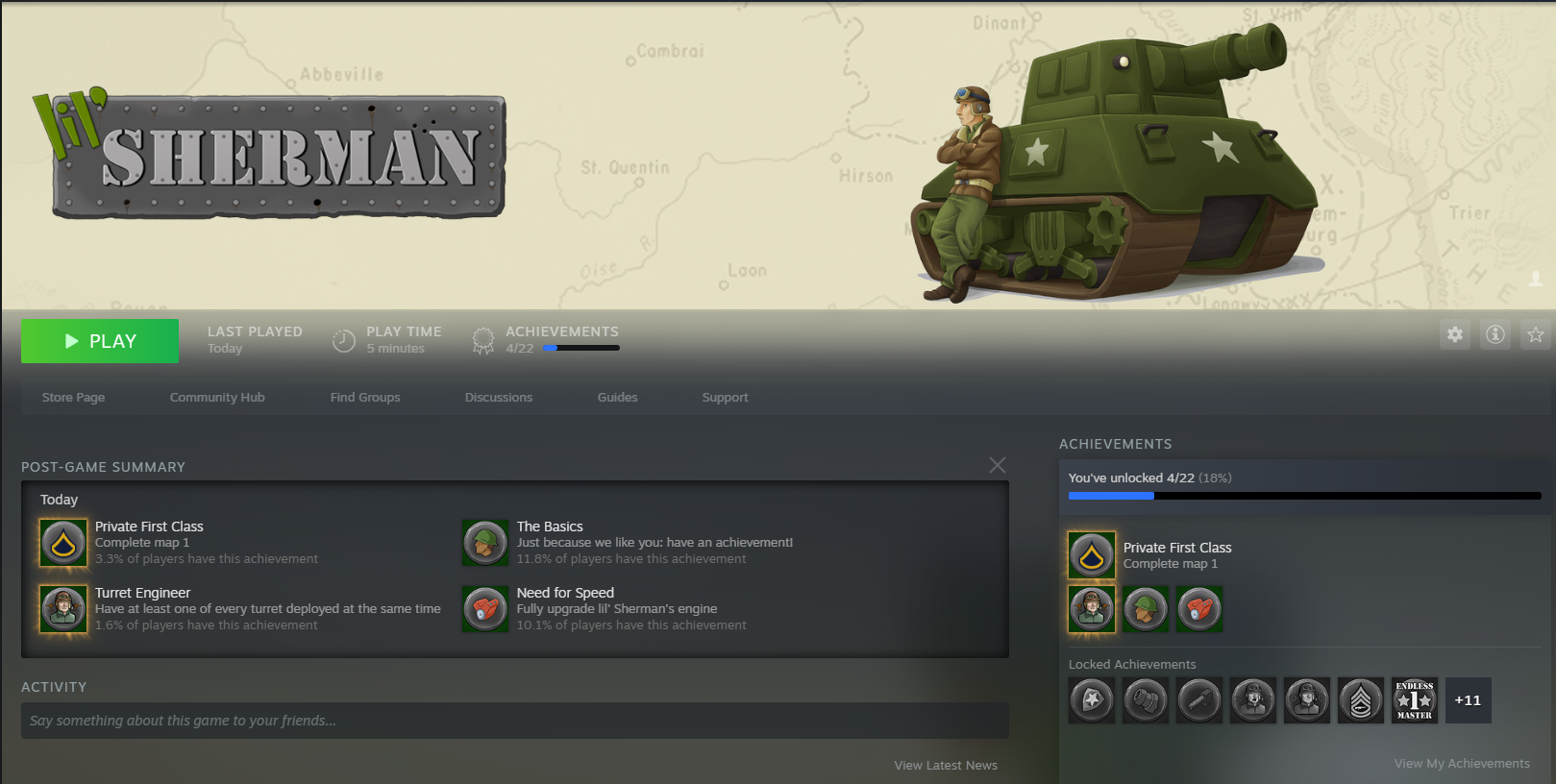 Our next big update will include xbox controller functionality.
We have been blown away by the community support, below are just a few awesome streams of lil' Sherman.