Life As Prey - A Grasshopper's Lifecycle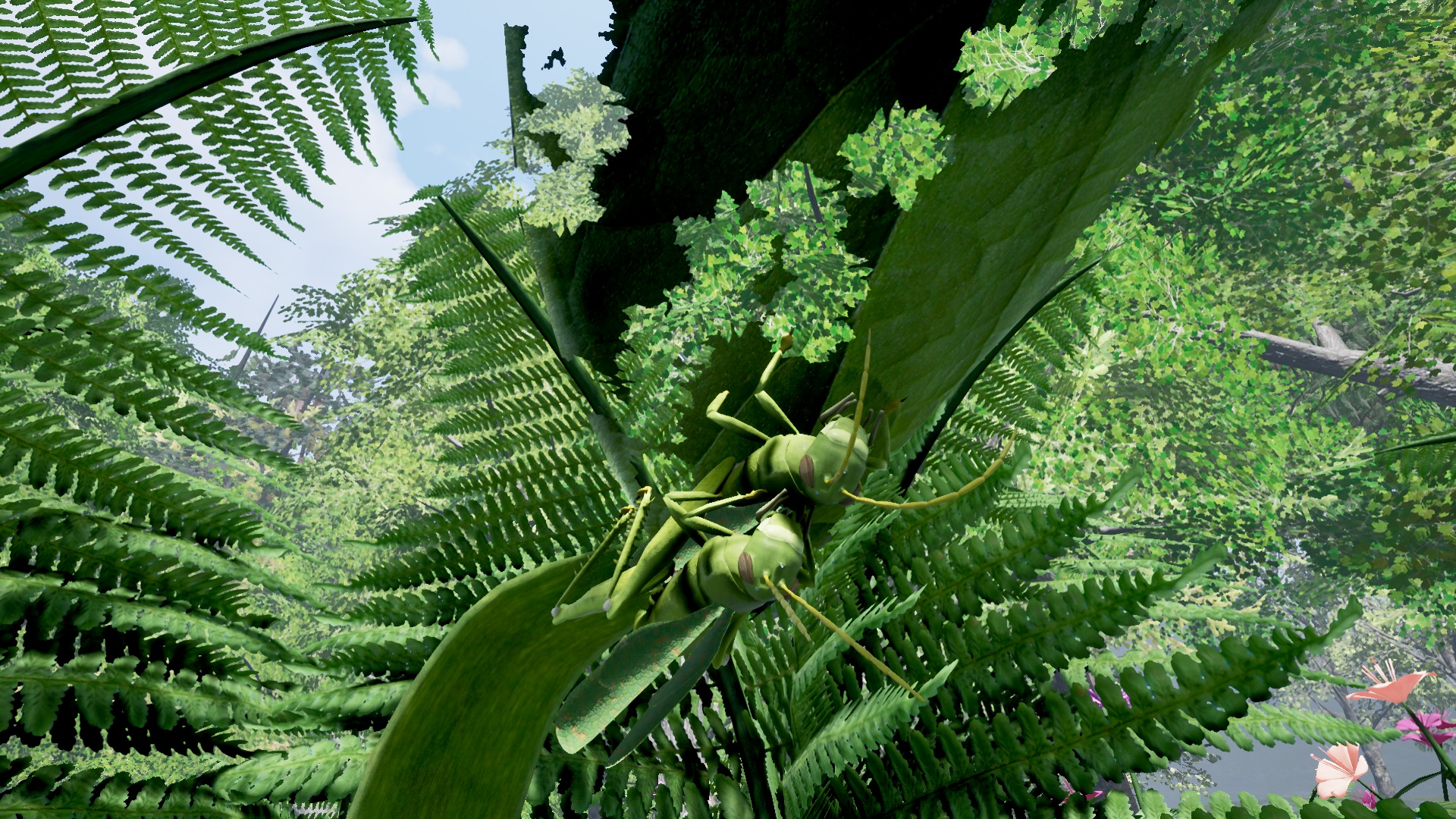 It's finally here! Life As Prey brings you life from the viewpoint of a super-tiny Grasshopper nymph, freshly hatched from its egg, fragile and defenseless (except for its mighty legs, but more on that later!).
Survive, Grow bigger and overcome fierce predators as you and your siblings scramble from grass to fern and leaf to flower in your quest to reach adulthood and find a mate!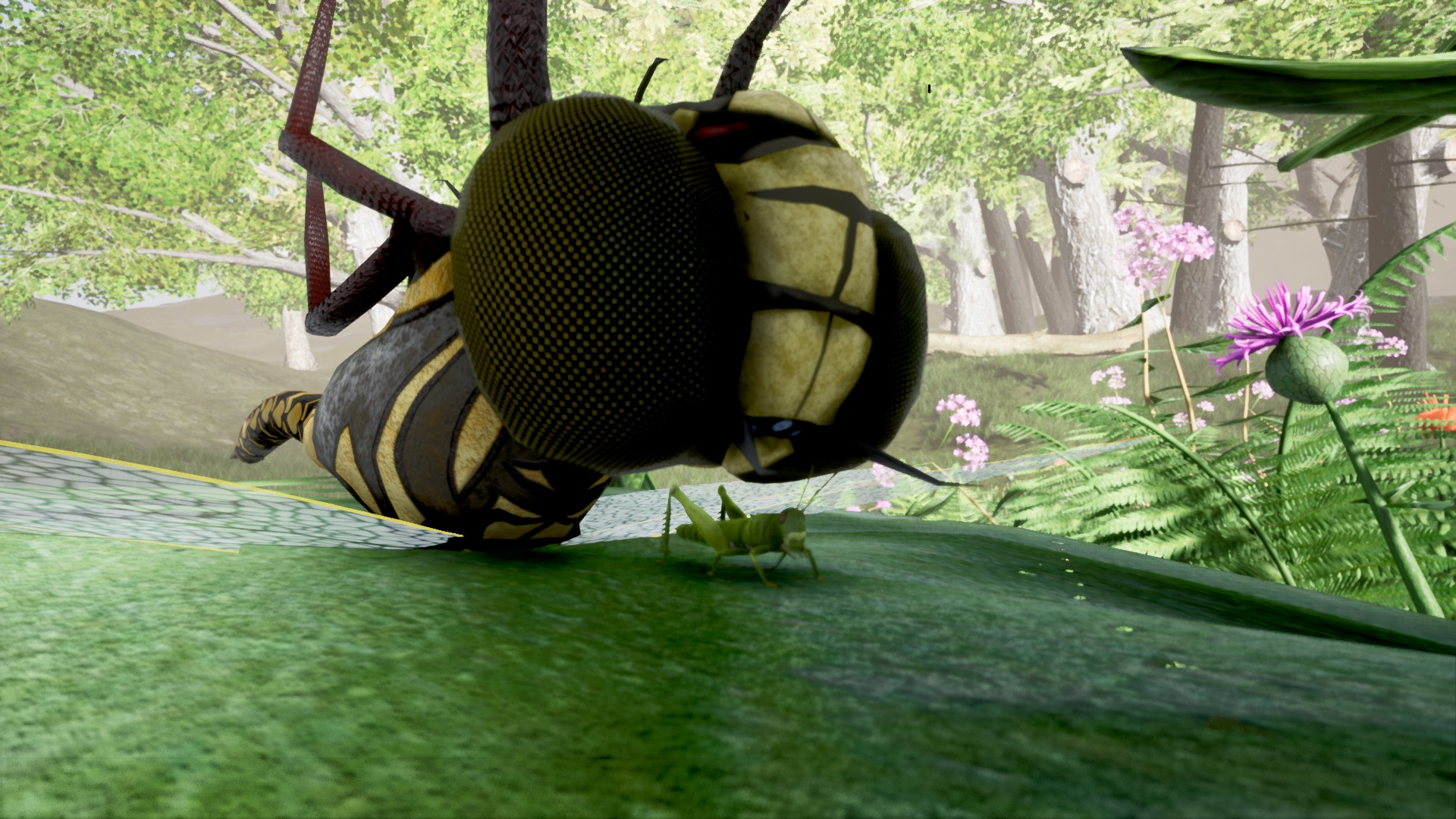 Tiny Grasshopper nymph under a Dragonfly predator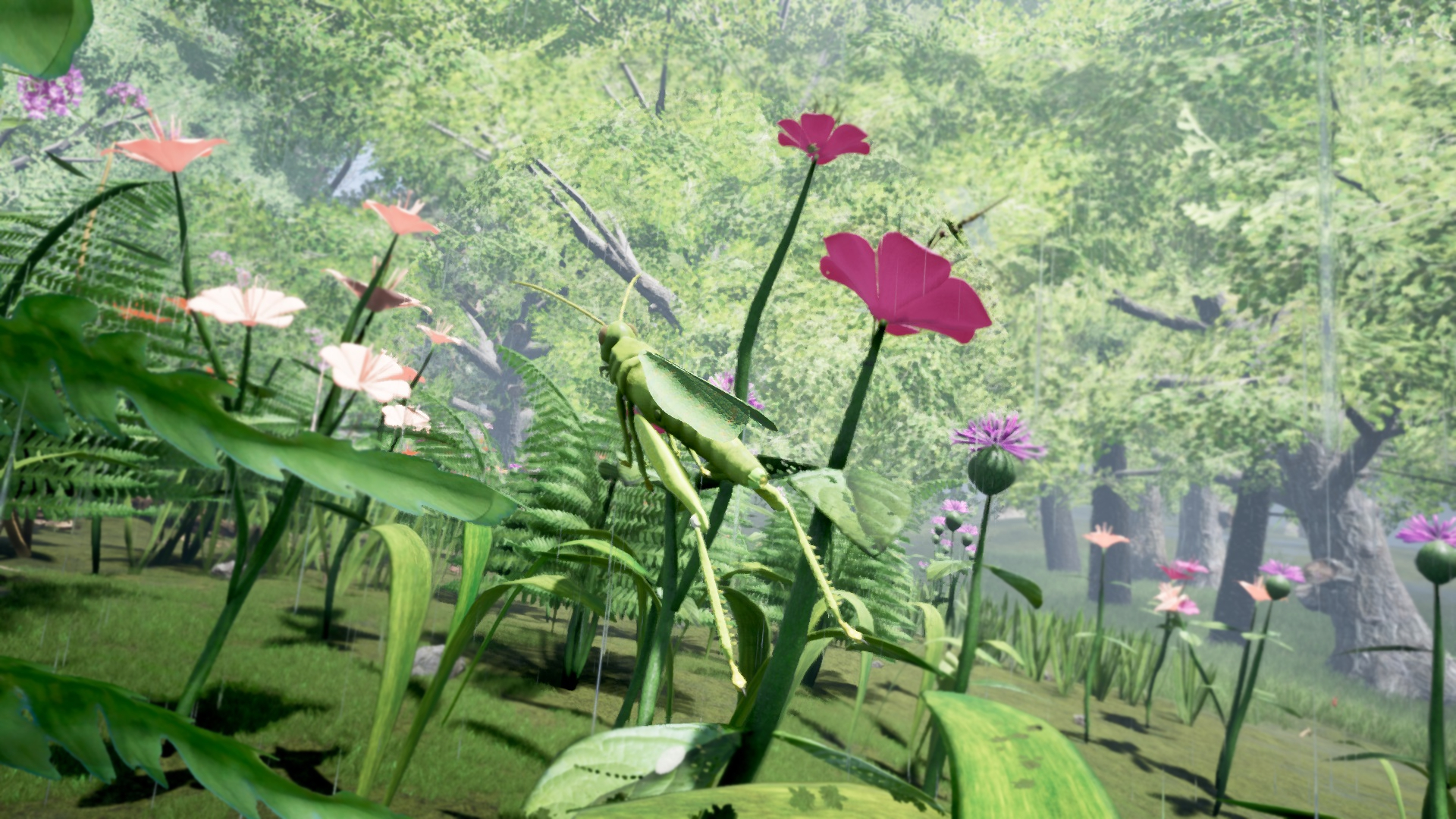 Grow your mighty legs and wings soon; you're going to be need both!
Developer Commentary - Video Series!
Join DoN's Developer Venugopalan Sreedharan as we don the role of a Female grasshopper first, growing her wings and eventually finding a mate, mating and laying eggs!
We then look at a 2nd generation Male Grasshopper who undertakes as similar journey albeit in a more highly crowded G2 lifecycle!
Looking ahead
With the Grasshopper's entire lifecycle now complete, the focus shifts to wrapping up the life stories of the rest of the roster.
The Ladybug (/Ladybird!) is the top candidate at present, with its strikingly unique larvae and vividly colored adult forms!
Until then though, here's another look at Life As Prey!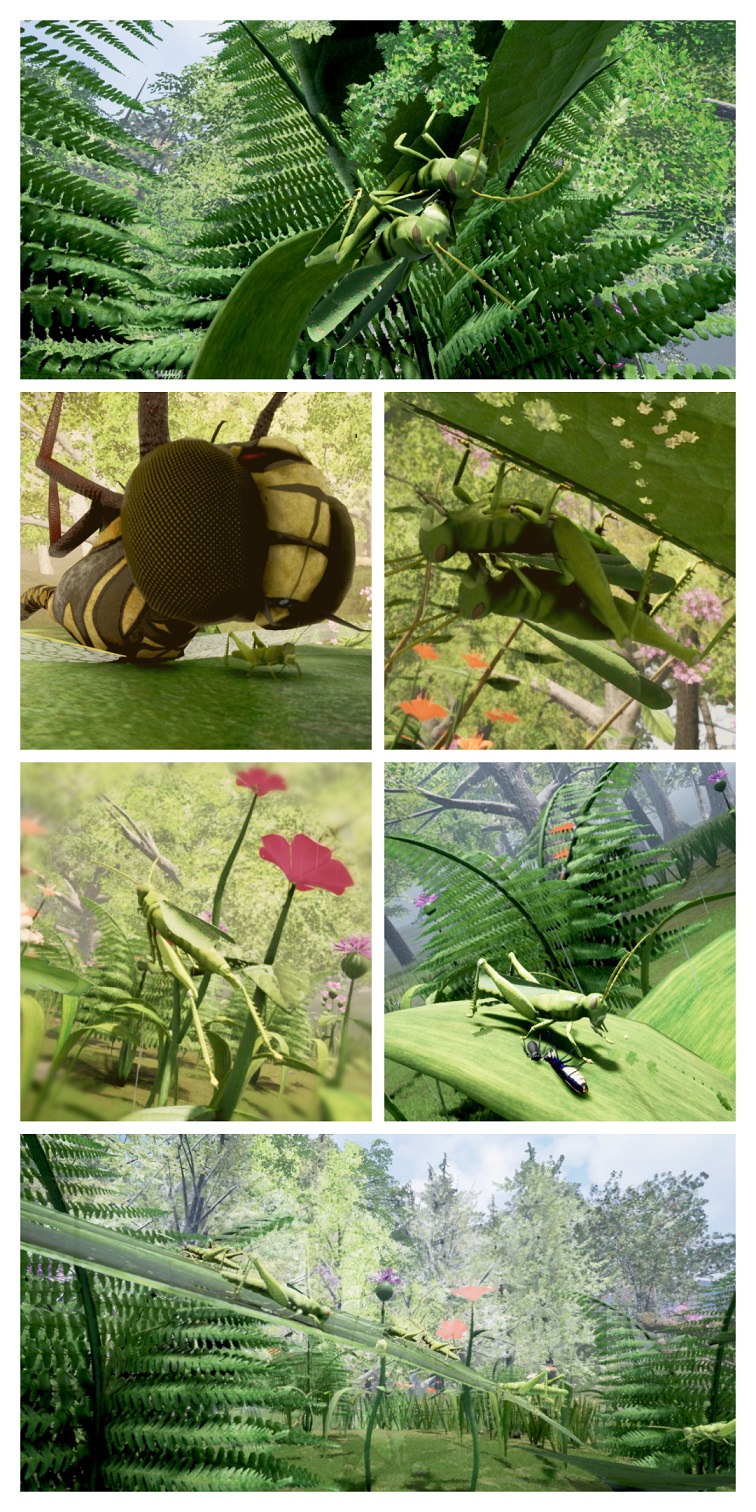 Drunk On Nectar is available for purchase on Steam!
Link: Store.steampowered.com
I hope you enjoyed this "Life As Prey" Grasshopper Release, do try your hand (or indeed, Legs!) at living the life of a Grasshopper in Drunk On Nectar's green glades!
Thanks for reading :)
With ❤,
Venugopalan Sreedharan
(Developer of Drunk On Nectar)