Hallo Legionaries,
Some new features for update 0.22 :
Environments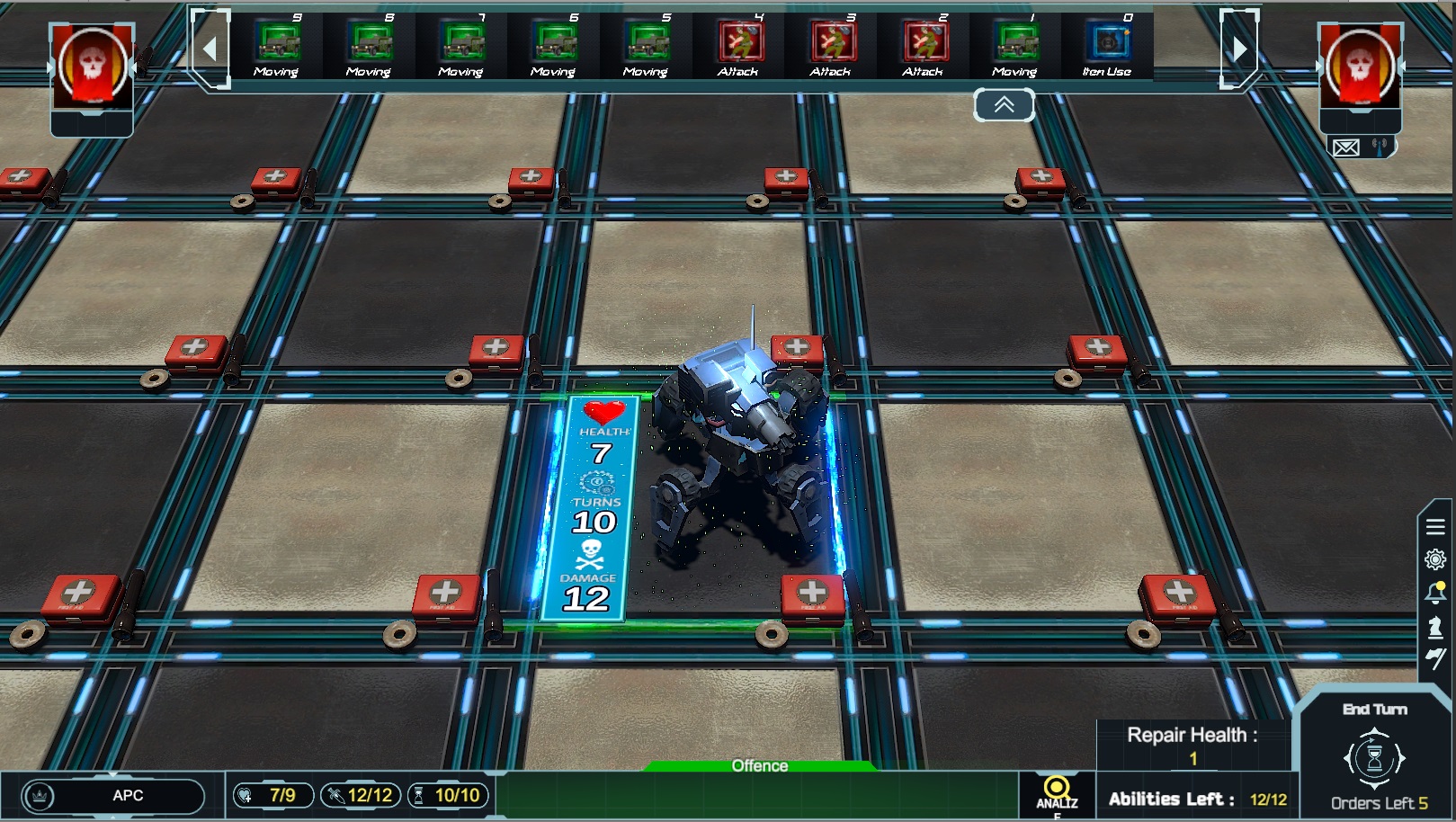 Environments can damage, heal, cripple or support units. You can simply paint any specific environment after or before units have been placed on the board.
Some environments are also spawned after the attack of specific unit. The large nuclear weapon now leaves fallout clouds that damage health. The ION cannon, after attack create a suffocating cloud damaging turns.
Snow – Reduces movement of units
Suffocating Cloud – Reduces turns of units
Fallout – Reduces health of units
Poison – Reduces damage of units
Repair – Heals/repairs units
Ammunition – Addition special abilities for units.
UI
UI for the world editor have been revamped.
Some Legionaries found the world editor difficult to navigate so we added a quickplay section. You can quickly edit some variables and click generate to create a random board.
Game sets have also bee added to the UI. The first game set is chess with much more to be added soon. You will be able to create certain type of game quickly with game sets.