Violent Sol World has been getting a lot of work done to it the past few months. We got a little behind our regularly scheduled rollouts because we took on a little more than we normally do for an Alpha release. So, we are excited to share what we have been working on with all of you.
We added a box just outside of the starting crate and updated the look of both. Why? One is for sending stuff up to the space station, and the other is for the station to send your orders to you. Both of those will have a drone come down from the station to deliver or pick up the stuff. It's the start of everything we need for our purchasing system to be in place. You send your resources up to the station, go to the store, and order what you want. If the station has enough resources, it'll be printed and sent down to you. Fun, right?
We built the entire system for armor, damage, and all the other fun stuff that equipment can do. We wrote an article about a little while ago that explains a lot of it. You can find that here.
The final big thing we did was completely gut the physics and start over. We have learned so much over the time we have been developing Violent Sol that we could get things running so much better. There used to be a bounce and pop when the player ran into anything, now, nothing. Just a stop, like you would expect to see. Cleaner crisper physics and now with the new effects system, physics handles all damage allowing us to have everything in our world get hit in some way.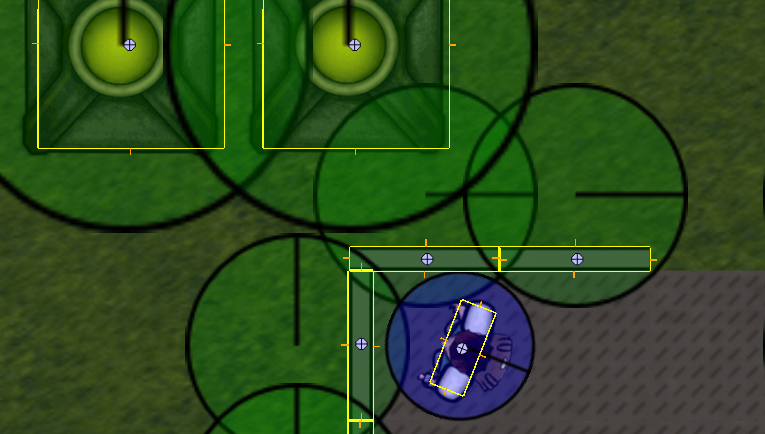 We still have a way to go, and we will find more bugs we are sure, but this release is leaps and bounds over what we have done in the past. The bulk of the "systems" are in place with only a few more to go and things are working well. In one the next releases we will be adding a heavy amount of content to work these systems like they should be worked.
Hope you like what you see.
If you like what you are reading about us, follow us on Twitter and/or Facebook for more updates.
Also, check out our Steam Greenlight page.
Interested in helping our budget? We have a fun little shoot 'em up for sale on itch.io that we are trying to get greenlit on Steam too. You can find out more information on that here on IndieDB