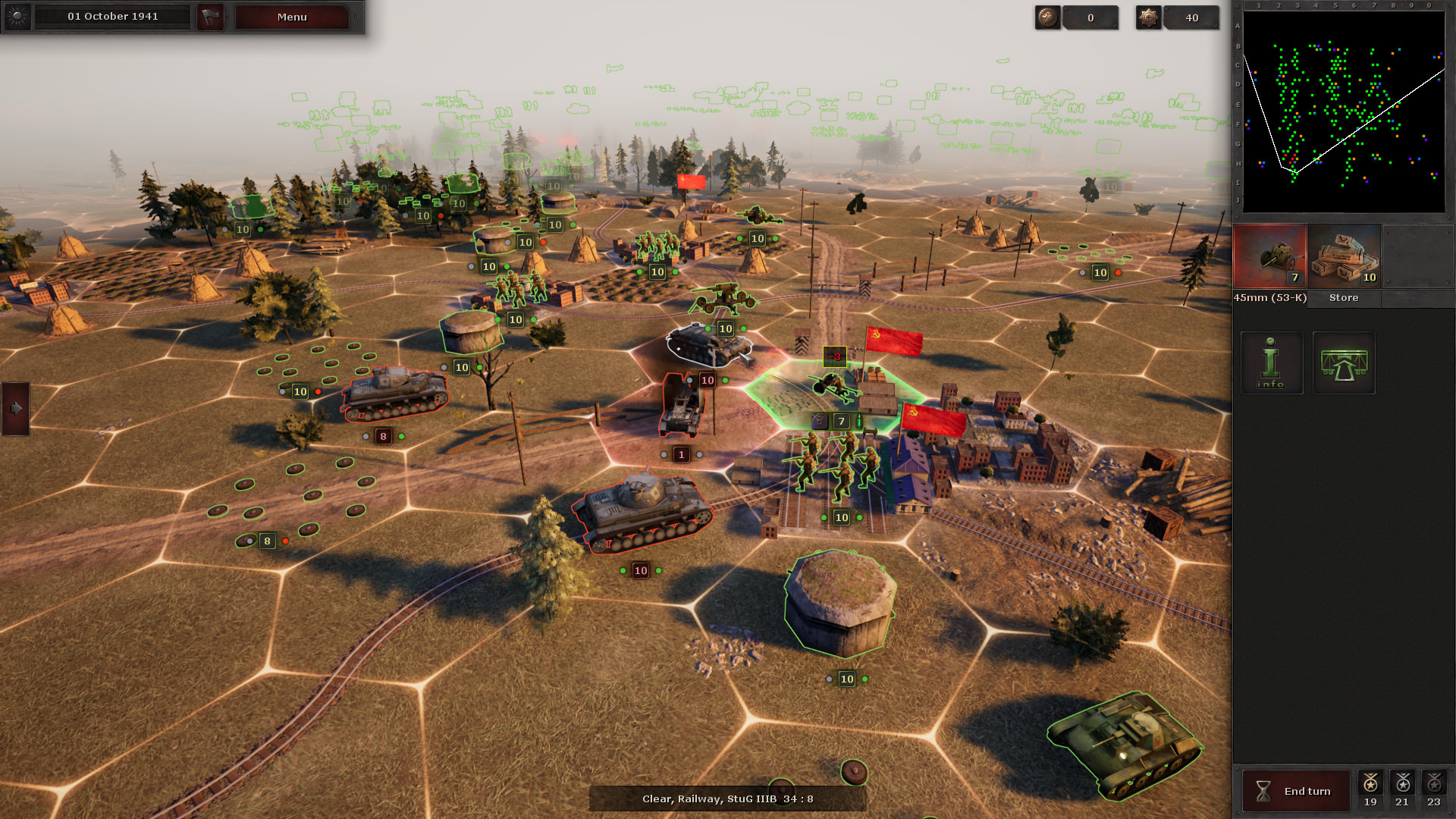 The Axis commenced the invasion of the Soviet Union with the bombing of major cities in Soviet-occupied Poland and an artillery barrage on Red Army defenses on the entire front. Air-raids were conducted as far as Kronstadt near Leningrad, Ismail in Bessarabia, and Sevastopol in the Crimea.
Meanwhile, ground troops crossed the border. Roughly three million soldiers of the Wehrmacht, the largest invasion force in the history of warfare, went into action and faced slightly fewer Soviet troops at the border. Accompanying the German forces during the initial invasion were Finnish and Romanian units as well.
The initial momentum of the German ground and air attack completely destroyed the Soviet organizational command and control within the first few hours, paralyzing every level of command from the infantry platoon to the Soviet High Command in Moscow.
The operation opened up the Eastern Front, in which more forces were committed than in any other theater of war in world history. The Eastern Front became the site of some of the largest battles, most horrific atrocities, and highest casualties for Soviet and Axis units alike, all of which influenced the course of both World War II and the subsequent history of the 20th century.
We have added several scenarios which took place on the Eastern Front. You will get into the Operation Barbarossa, Battle of Kiev, Siege of Leningrad, Operation Typhoon, Operation Fredericus, Fall Blau and Operation Citadel in the full version.