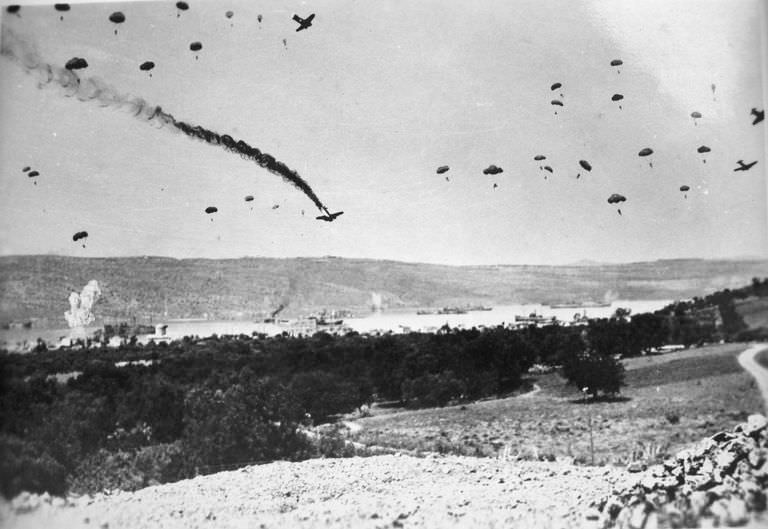 We could not skip such a dramatic historical moment in the game. "Operation Mercury" is one of the late game scenarios where you'll operate only infantry units.
It was the first mainly airborne invasion in military history. So in the game, you have to use paratroopers to conquer Maleme airfield in western Crete enabling reinforcements to land.
Allied forces withdrew to the south coast. Over half were evacuated by the British Royal Navy; the remainder surrendered or joined the Cretan resistance. It was the first time German troops encountered mass resistance from a civilian population.
Although the conquest of Crete was considered a grand victory of the airborne corps, the German leadership focused on the heavy losses incurred. The German Air Ministry was shocked by the amount of transport aircraft lost. Due to the number of casualties and the belief that airborne forces no longer had the advantage of surprise, the German leadership preferred to employ paratroopers as ground troops. In contrast, the Allies were impressed by the potential of paratroopers and started to form airborne-assault and airfield-defense regiments.
The Battle of Crete is also known for the first time the Allies made significant use of intelligence from decrypted German messages from the Enigma machine.