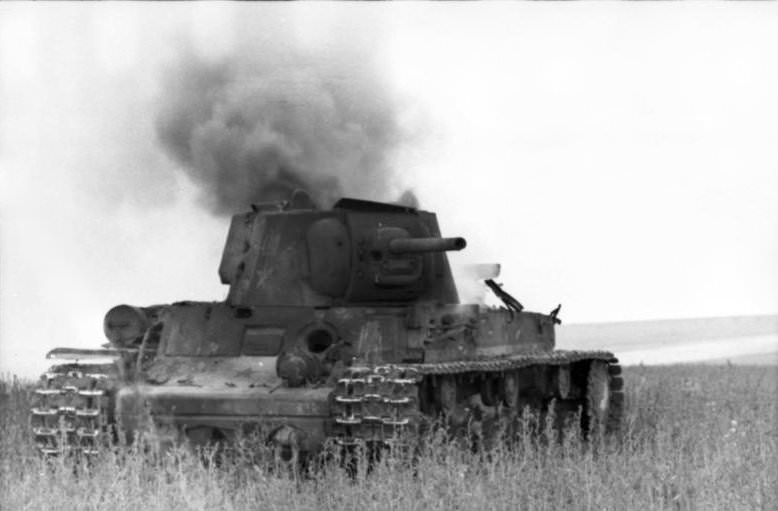 First Battle of Voronezh fought in and around the strategically important city of Voronezh on the Don river, 450 km south of Moscow. It continued from June 24 to July 28 1942, as opening move of the German summer offensive in 1942.
The German attack had two objectives. One was to seed confusion about the ultimate goals of the overall campaign.
The other purpose was to provide an easily defended front line along the river, providing a strong left flank that could be protected with relatively light forces.
Since July 7 Hoth continued to push forward. But then Soviet forces mounted a successful counterattack that tied up Hoth's forces.
The 3rd Motorized Division broke across the Don, but turned back. The Soviet command poured reserves into the city and a situation not unlike what would be seen at Stalingrad a few months later broke out, with the German troops clearing the city street by street with flamethrowers while tanks gave fire support.
The 2nd Motorized Division continued the battle until July 24, when the final Soviet forces to the west of the Don were defeated and the fighting ended.
Adolf Hitler later came to believe that these two days, when combined with other avoidable delays on the drive South, allowed Marshal Timoshenko to reinforce the forces in Stalingrad before the 4th Panzer Army could arrive to allow the taking of Stalingrad.