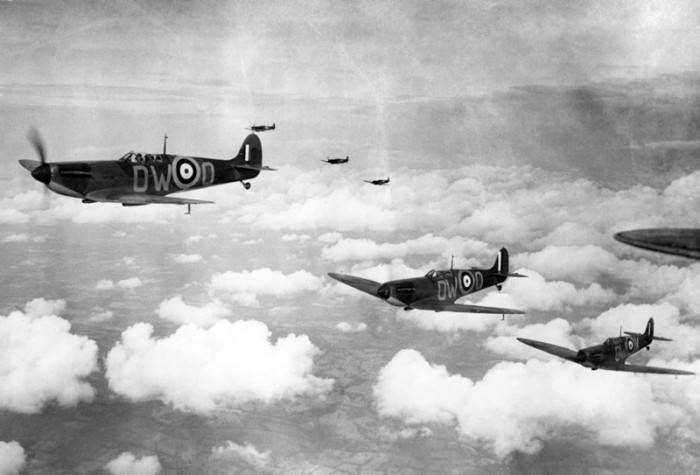 The Germans had rapidly overwhelmed France and the Low Countries, leaving Britain to face the threat of invasion by sea. The German high command knew the difficulties of a seaborne attack and its impracticality while the Royal Navy controlled the English Channel and the North Sea.
The primary objective of the German forces was to compel Britain to agree to a negotiated peace settlement. In July 1940 the air and sea blockade began, with the Luftwaffe mainly targeting coastal-shipping convoys, ports and shipping centers.
As the battle progressed, the Luftwaffe also targeted factories involved in aircraft production and strategic infrastructure. Eventually, the Germans began terror bombing on areas of political significance and on civilians.
The Battle of Britain was the first major military campaign fought entirely by air forces.
In 1940 The Royal Air Force defended the UK against large-scale attacks by Luftwaffe. The German failure to destroy Britain's air defenses was the first major defeat of Nazi Germany in WWII.
In Panzer Strategy we try to simulate the tide of this campaign. For the "Battle of Britain" scenario we've made lots of unique 3D models of WWII planes. The air battles are a very important part of Panzer Strategy mechanics, because often aircraft is the key to victory.