Alpha 7 - Combat
One of the aspects that makes Judgment: Apocalypse Survival Simulation unique in the world of colony management/simulation games, is that it was always intended to have tactical combat missions with deep and interesting mechanics.
In alpha 7, we put most of our effort around features and content that would make combat missions more interesting.
Below are the main changes in this latest update. See the full list of changes.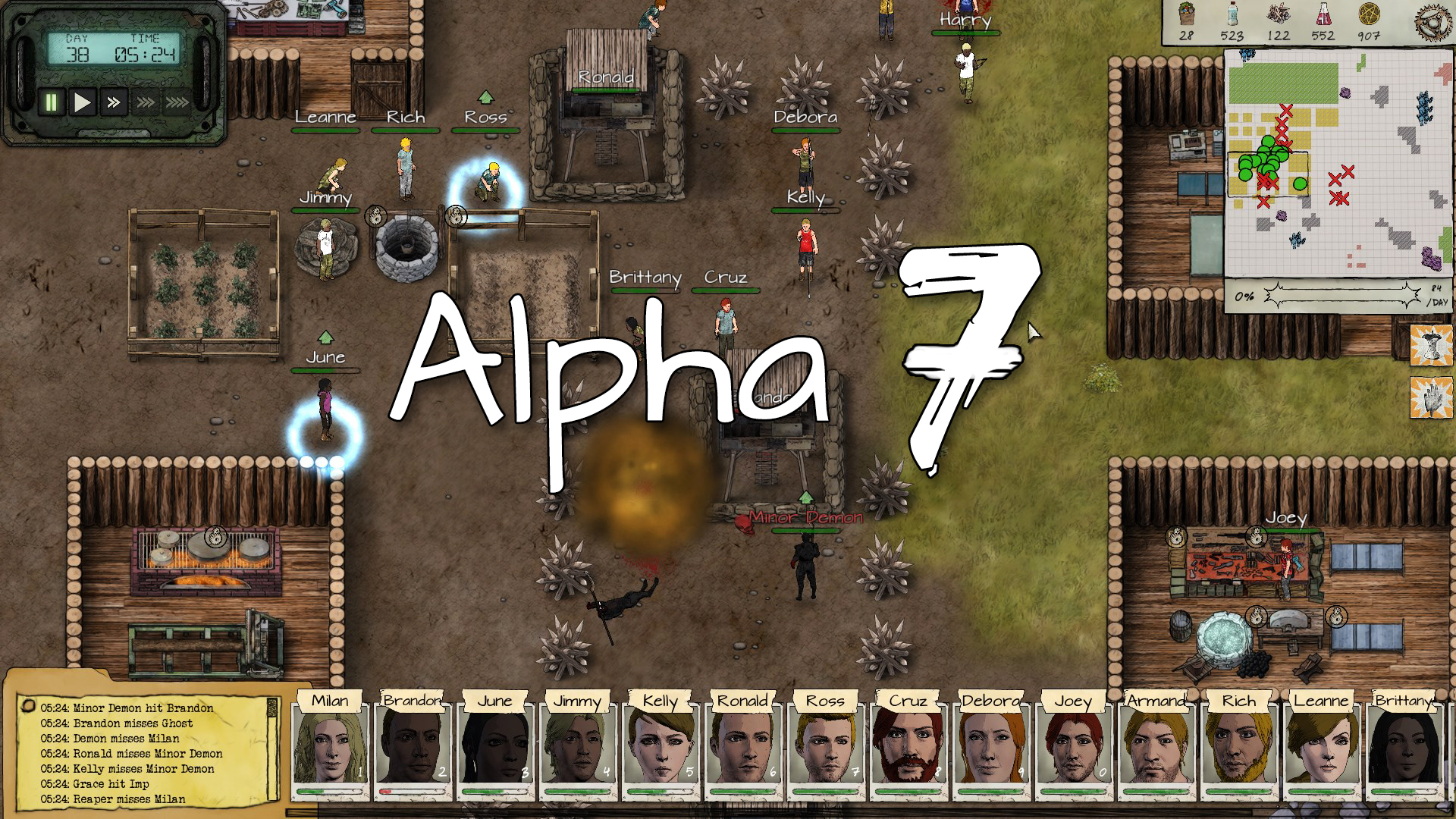 Melee & Ranged
To add some more tactical depth, new mechanics were introduced to differentiate melee & ranged weapons a bit more than just their attack distance. With these changes, melee weapons become an important part of any team, even later in the game. These changes affect survivors and enemies.
Only ranged weapons can occupy guard towers

Only ranged weapons make use of cover. Cover only affects ranged attacks farther than one tile.

Melee weapons receive bonus stats when attacking ranged characters.

Ranged weapons receive penalties when attacking enemies that are one tile away (regardless if they are melee or ranged)
While ranged weapons provide more tactical positioning options, making use of cover and flanking easier, they need melee fighters to protect them from enemy melee or they will be in trouble.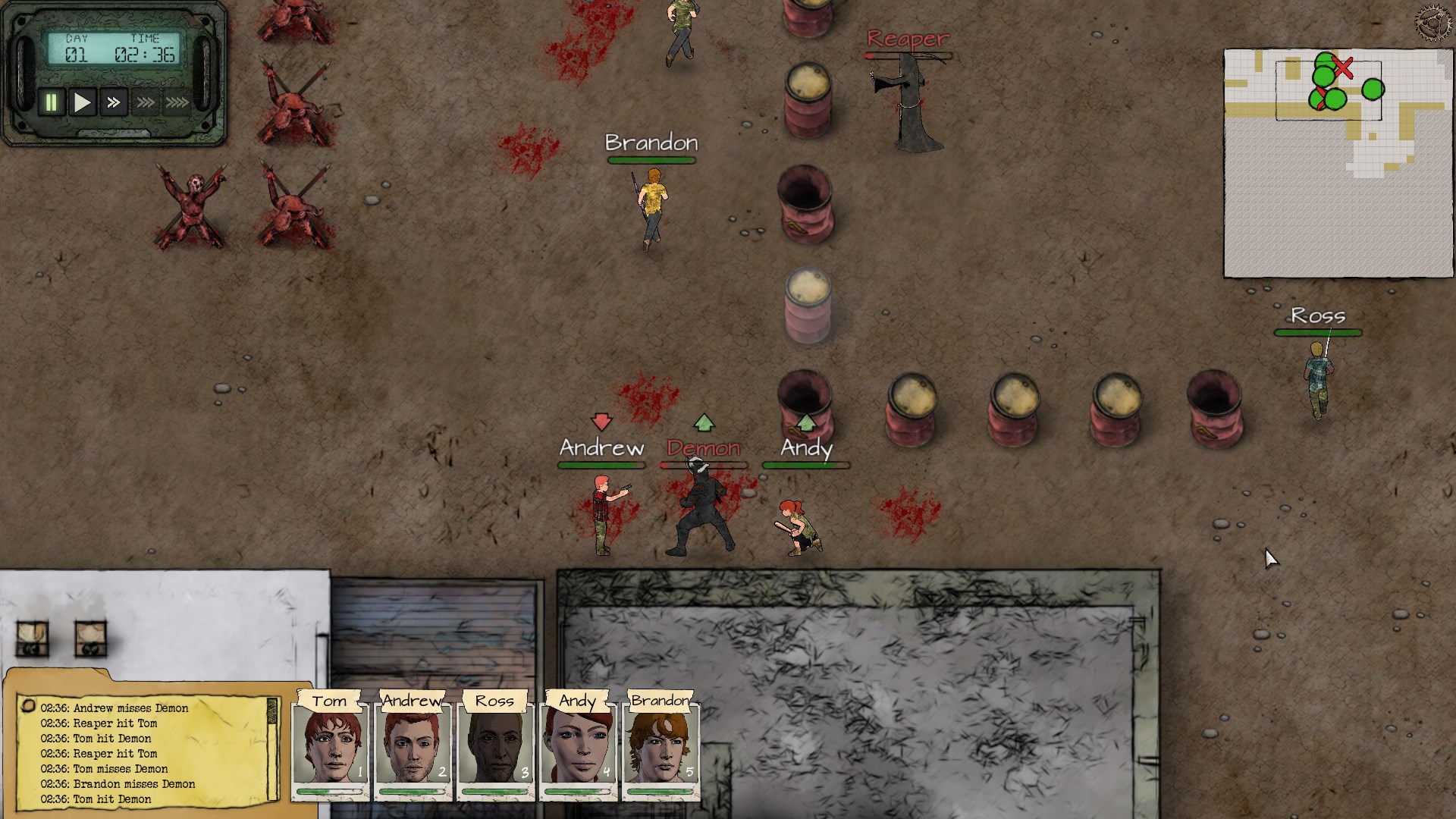 Enemy AI
An overhaul of how enemy AI choose their targets make for a more challenging combat experience. Enemies will now make more use of cover, flanking, and other advantages when possible, instead of just attacking the closest survivor.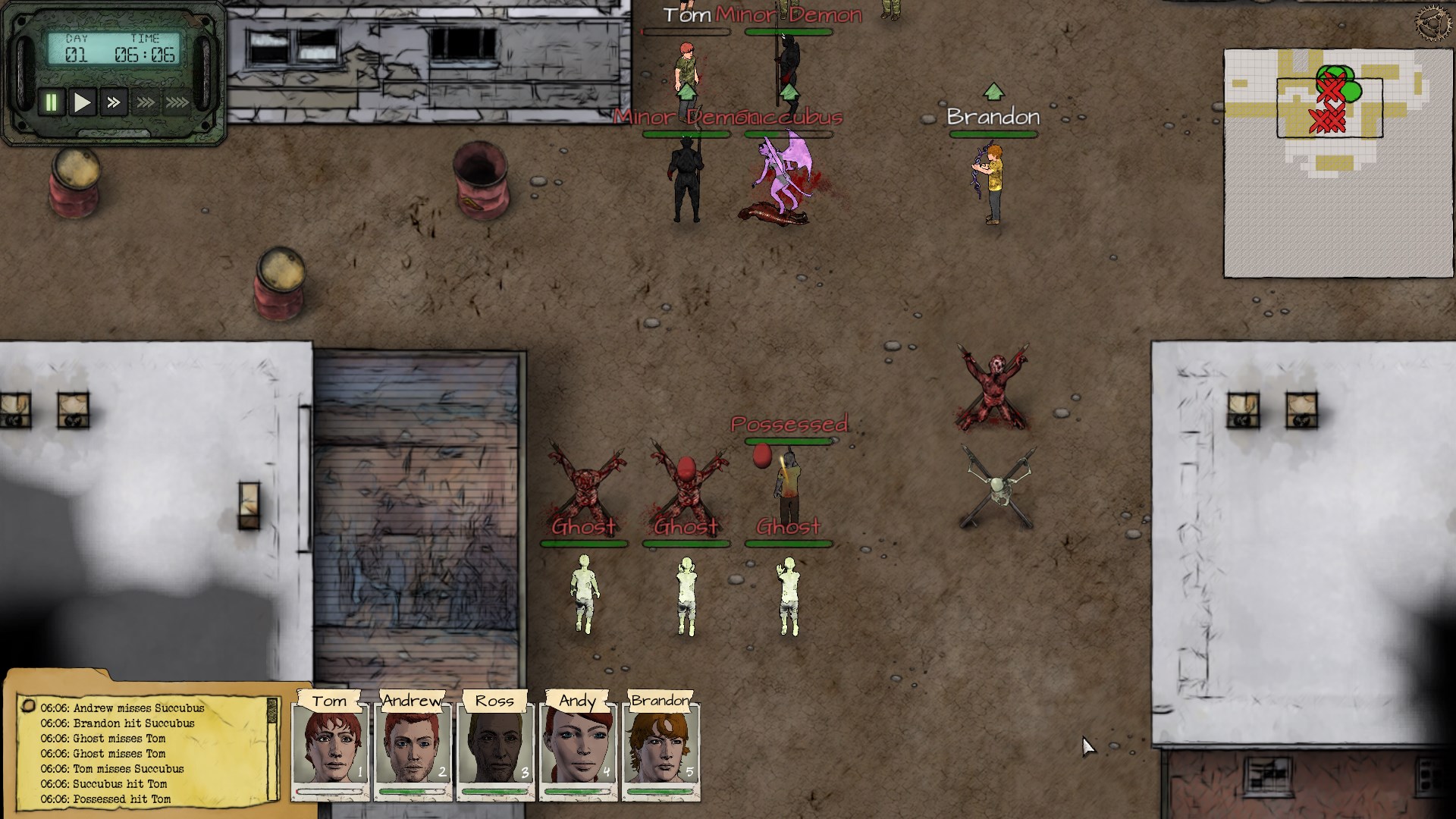 More combat abilities
New consumables such as grenades and voodoo dolls give survivors tactical options that could help them out of sticky situations.
Use these items smartly, as their use in combat is limited, and they can be expensive to craft.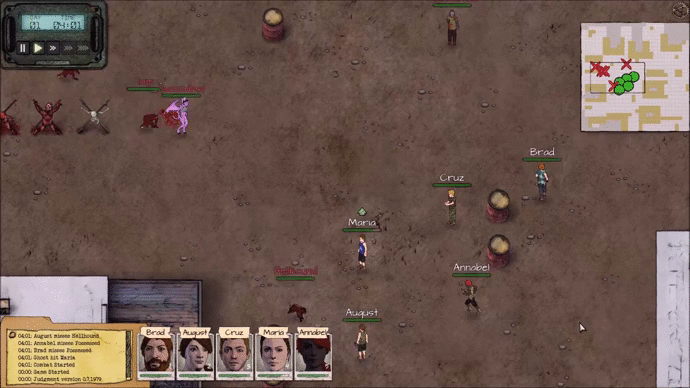 Status Effects
An infrastructure for status effects has been created. Enemies and survivors may suffer from boosts or penalties, such as blindness caused by a flashbang grenade.
These effects, in addition to other bonuses/penalties (such as flanking bonuses) are now displayed near the survivors so it's easier to understand what is happening and strategize.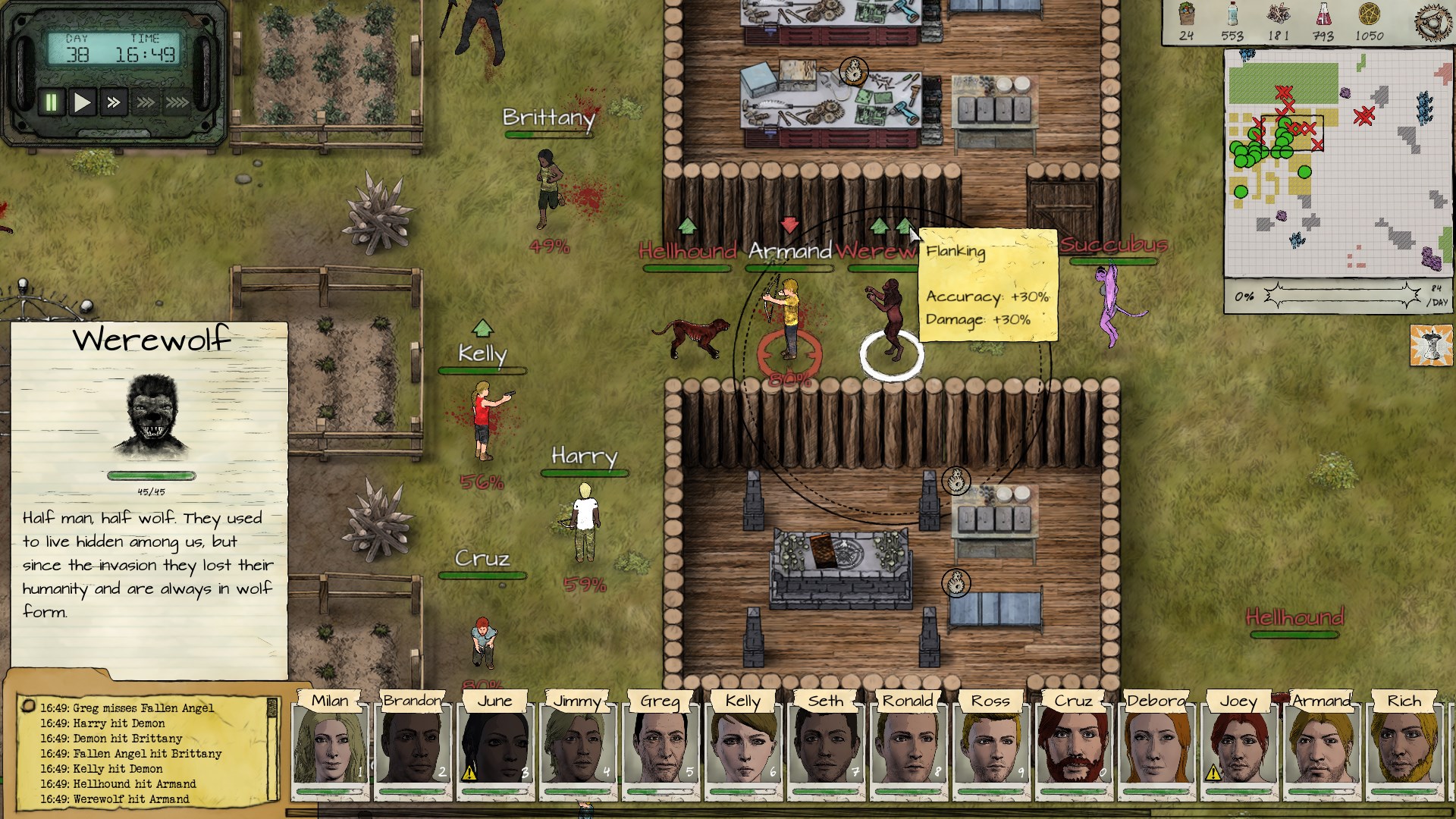 Hellhounds
Release the hounds! Hellhounds will now roam the apocalypse. This new enemy unit has low health, but is very fast and vicious. Don't let them get near!
These new "DPS Carry" units provide a new set of challenges when they appear in combat

More Content
Several new items and technologies were added or implemented. More special items that can only rarely be found in scavenge were added. Search for those items that can give your team a much needed advantage.