New Trailer
We've updated our old Greenlight trailer. After some experimentation we decided to keep the trailer structure, but replaced all the gameplay footage to include new graphics, features and improve the way they are presented.
Help System
We introduced a new help system explain some of the game's less obvious mechanics. The help system is context sensitive and will pop up and explain new systems as they are encountered while playing the game.
All the help pages are also available from a central index, so if you forget something, there's no need to worry.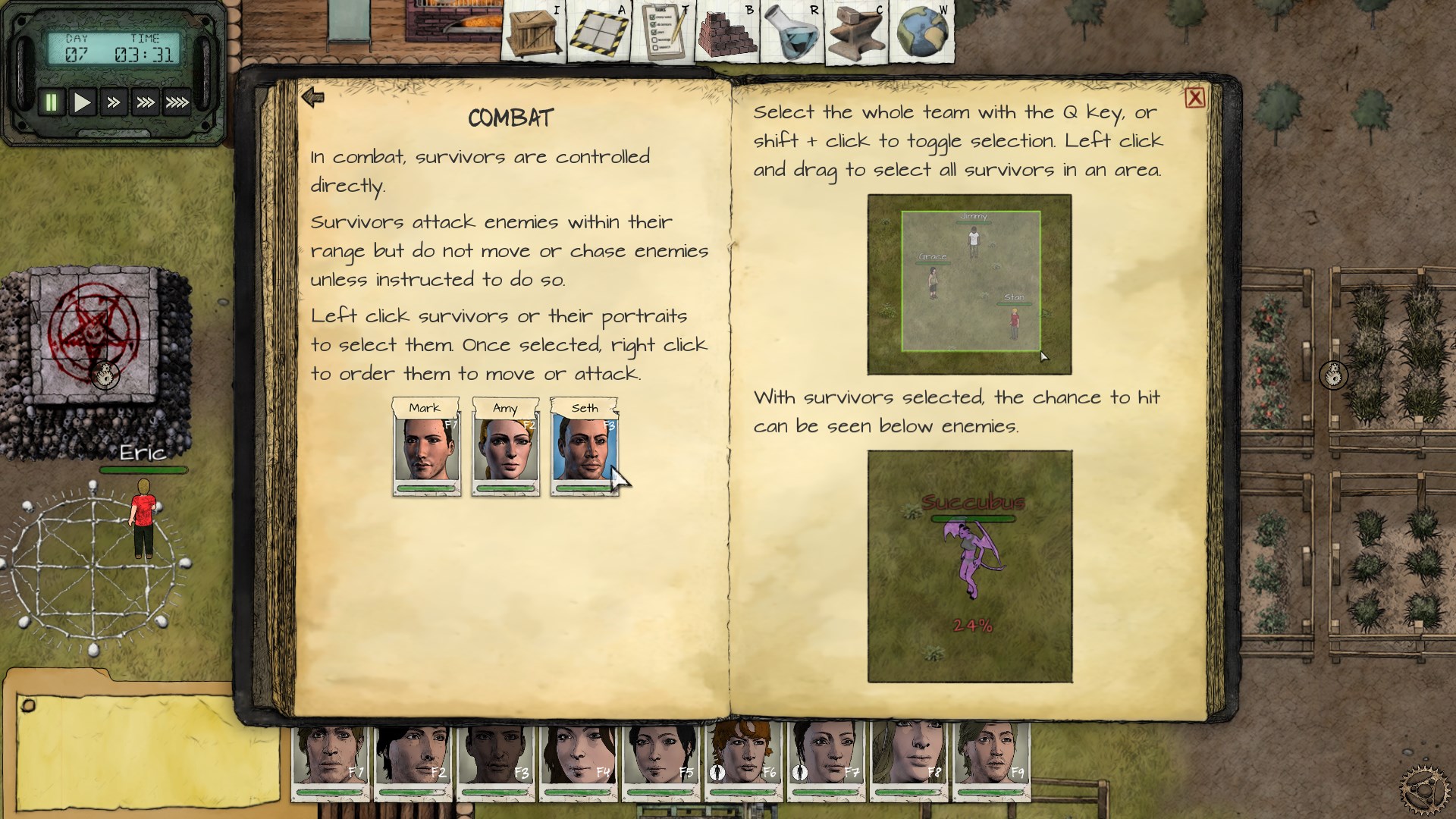 New Object: Campsites
Campsites have replaced the old debris object that could be found in the area around the base. Being in the wilderness destroyed tents and trolleys make more sense than ruined buildings.
Survivors can search the remains of these campsites for valuable resources such as medicine, books and scraps.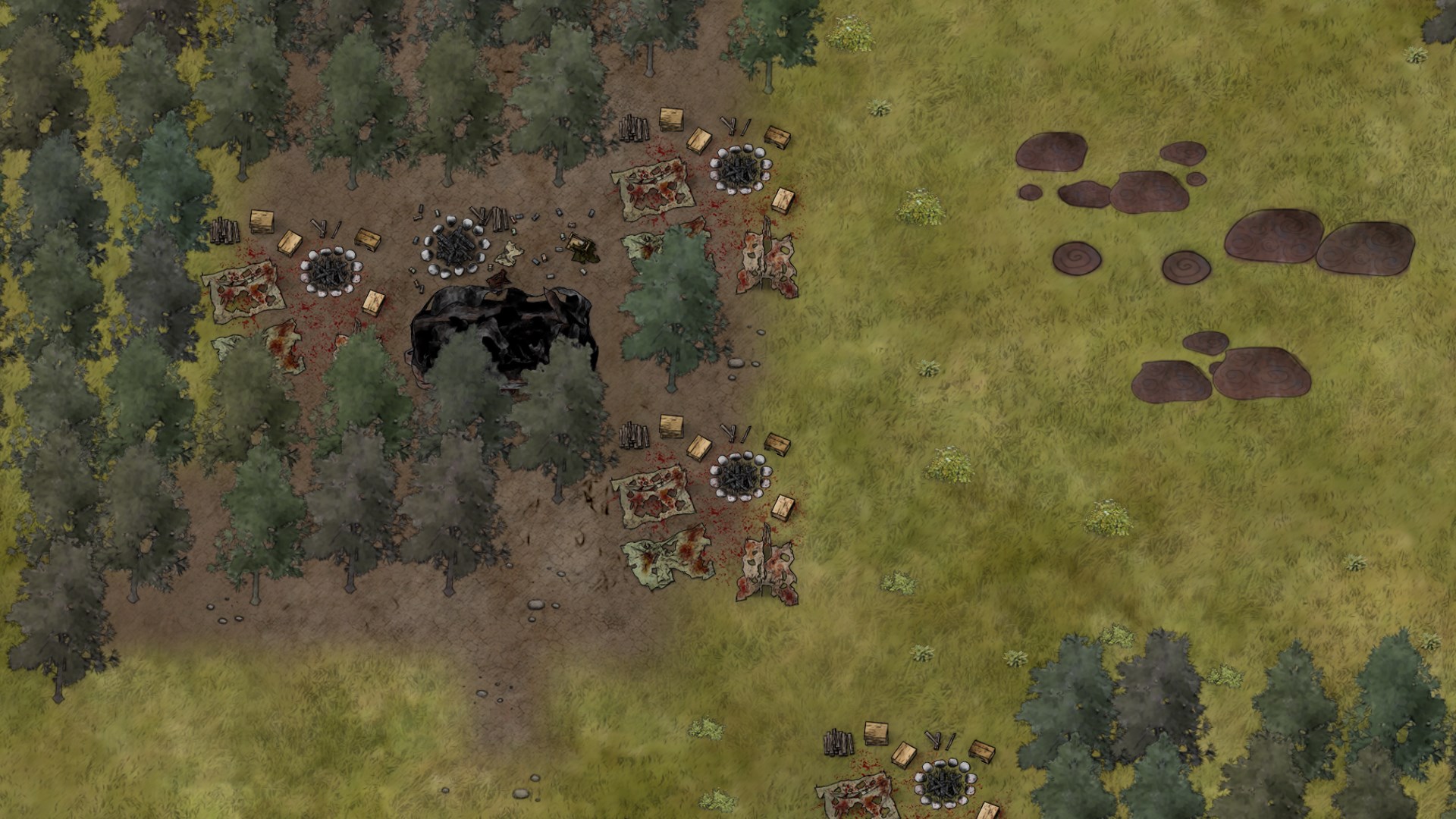 Settings Menu
We've added a new menu that allows configuring some basic settings such as sound and music volume, graphics settings and autosave interval.
In the near future we will add a few more controls to tweak the gameplay experience to match each player's preferences.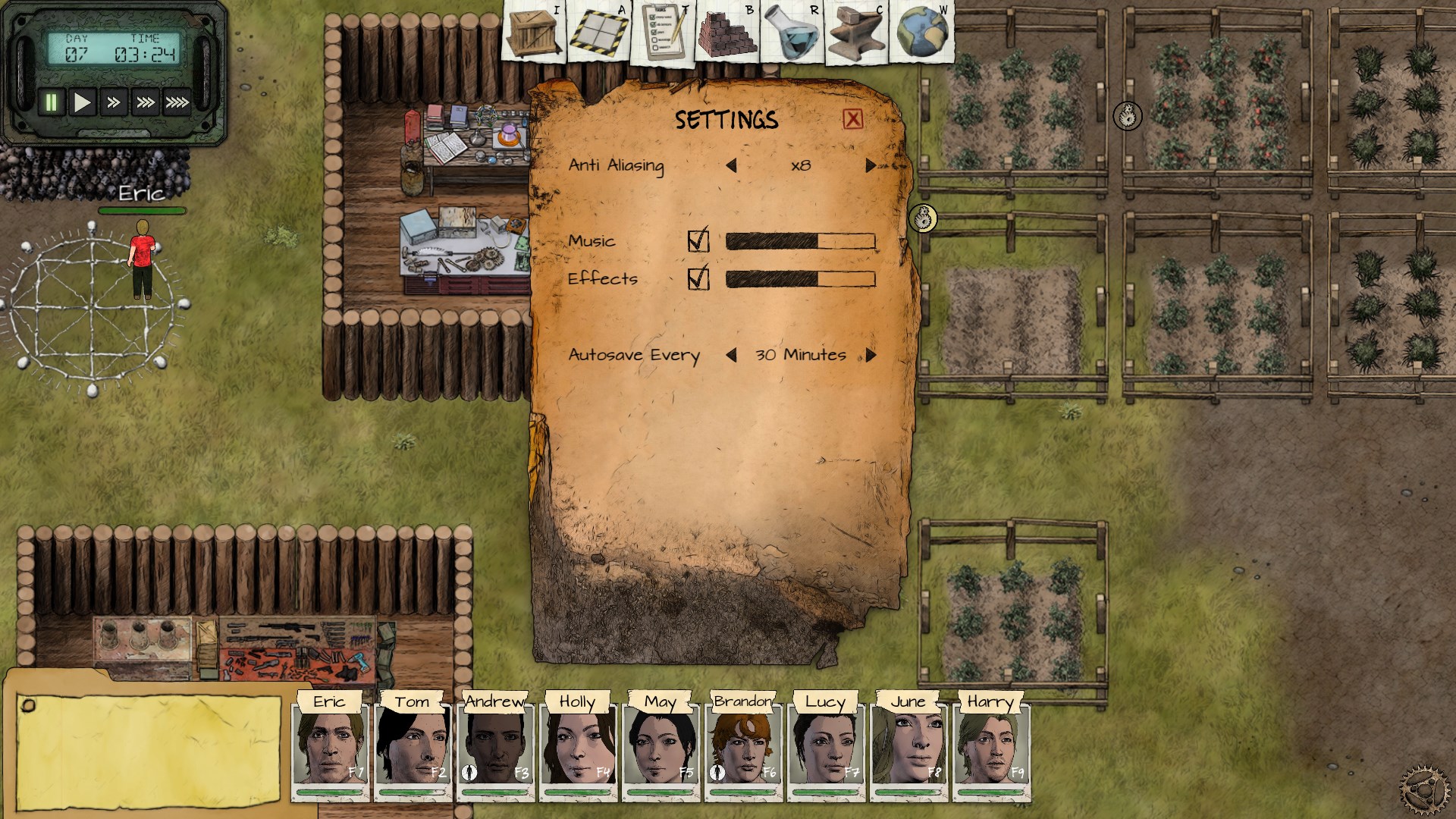 Performance Improvements
With large colony populations and lots of tasks for them to choose for, we had some major performance issues. We spent quite a bit of the last few weeks finding and solving these bottlenecks and the game now runs much smoother in the more advanced stages.
Missions - fog of war adjustments
When exploring unknown territory in combat missions outside the base, previously explored areas will now remain visible under the fog of war. Before, it was hard to tell which parts of the combat map were already searched and which haven't.
The general terrain of explored areas will remain visible now, while any enemies within those areas will remain invisible unless it's within a survivor's line of sight.