Square Enix Collective
Judgment: Apocalypse Survival Simulaiton is now featured in Square Enix Collective! One indie game per week is showcased in the collective, and allows the community to vote whether they would like to support the game, and leave their feedback.
Based on these, the Collective may decide to offer the game their help in a future crowdfunding campaign, and even a publishing deal.
Vote for us and leave your comments!
New Title Screen
The old placeholder title screen was replaced with a brand new screen with it's own soundtrack. Depicting a survivor's hideout, traces of the destruction that is going on outside can be seen.
Drop us a comment on Youtube and let us know what you think.
Survivor appearance variety
We've added some variety to the survivor portraits, replacing the male/female placeholder with a bunch of different randomly generated portraits. We also added various hair types for every gender that can be seen in the portraits and on the game models themselves.


Survivor Statuses
When survivors are hungry, tired or just have nothing to do, notifications will show up on their portraits. Be specially attentive to hunger and tiredness warnings, because hungry or tired survivors perform poorly in combat, which can be fatal during the apocalypse.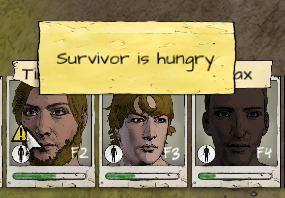 Autosave
Progress will now be automatically saved before combat and every few minutes of playing.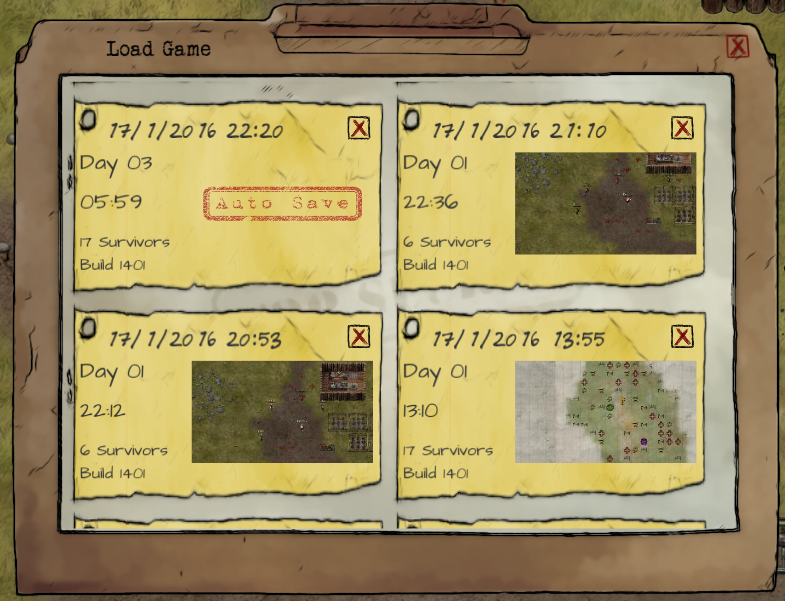 Running
If you were fighting creatures from hell, would you be walking from place to place? Probably not… running for your life most likely. Well, now survivors run during combat instead taking a stroll when retreating from that blood sucking succubus.