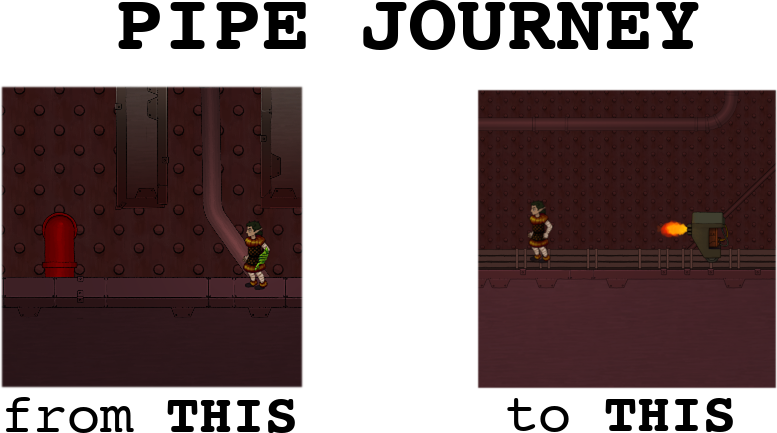 ---
Let's take a look into one of our levels.

When designing a level, we mainly focus on the way various objects work and not how they look. After a few levels, it kind of became a "standard" that most harmful objects are represented by red pipes (as opposed to harmless objects, which we represent by grey pipes). It's quick and easy but it can become quite confusing.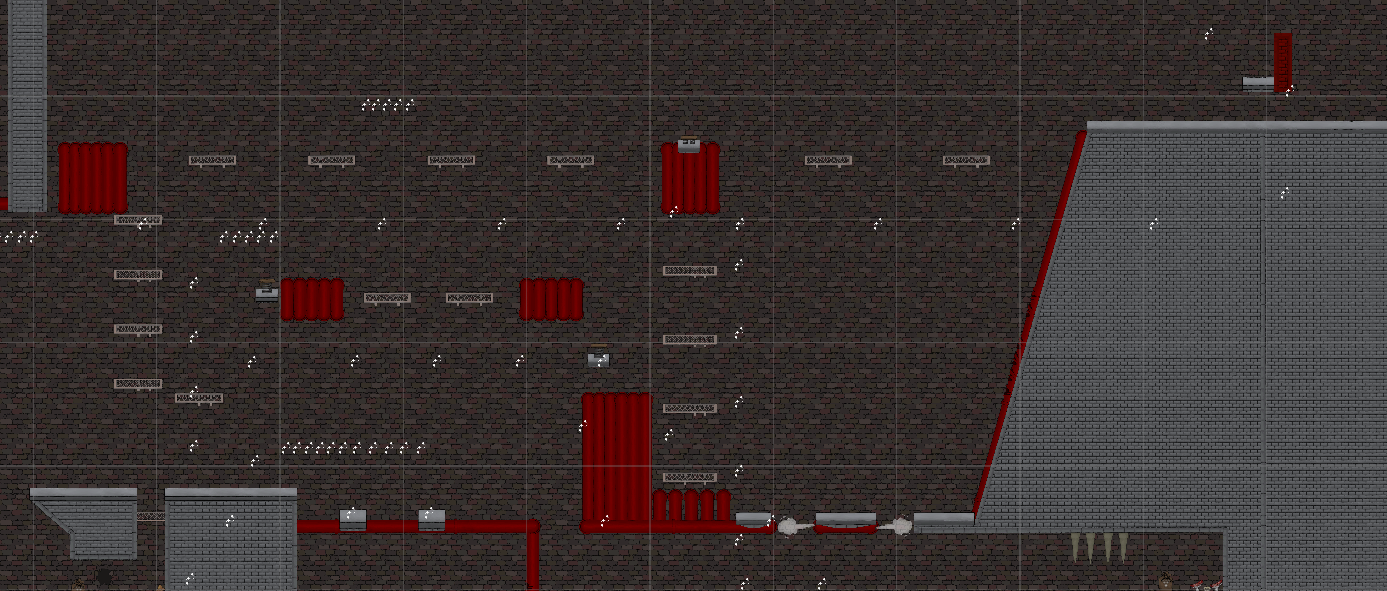 ---
When the logic of a level works, it's time to be vain and focus on the looks. But what to do with all these red pipes? Our lead level designer and lead animator put their heads together and came up with the idea of a fire theme: flamethrowers and fire pits.
---
The flamethrowers worked out nicely. They are constantly moving on wheels and endangering the player.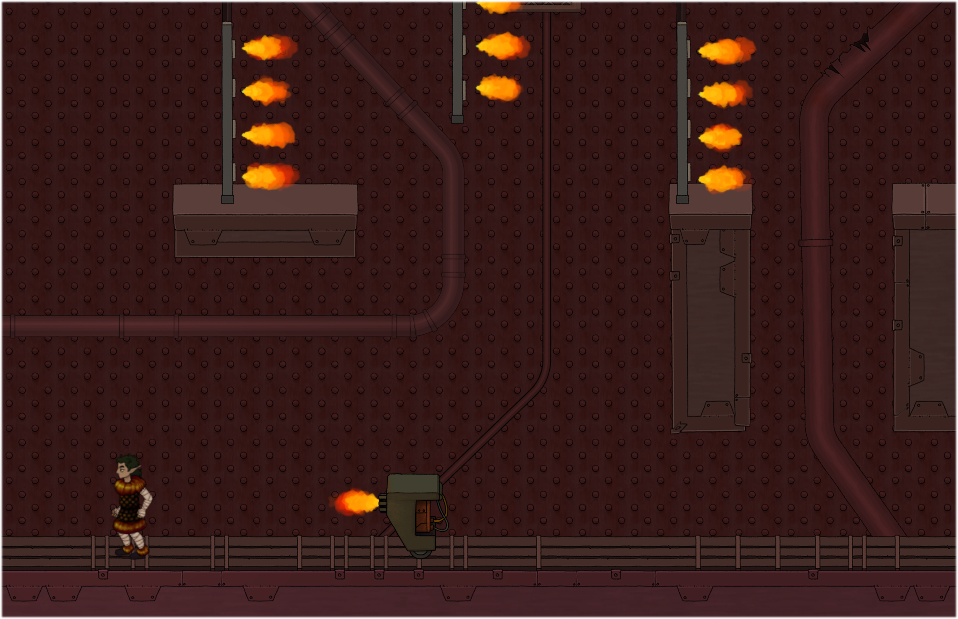 ---
With the fire pits, we hit a few problems.


Problem: Flamethrowers pushing you to the pits, logically, shouldn't continue moving over the pit since they need wheels and cannot levitate.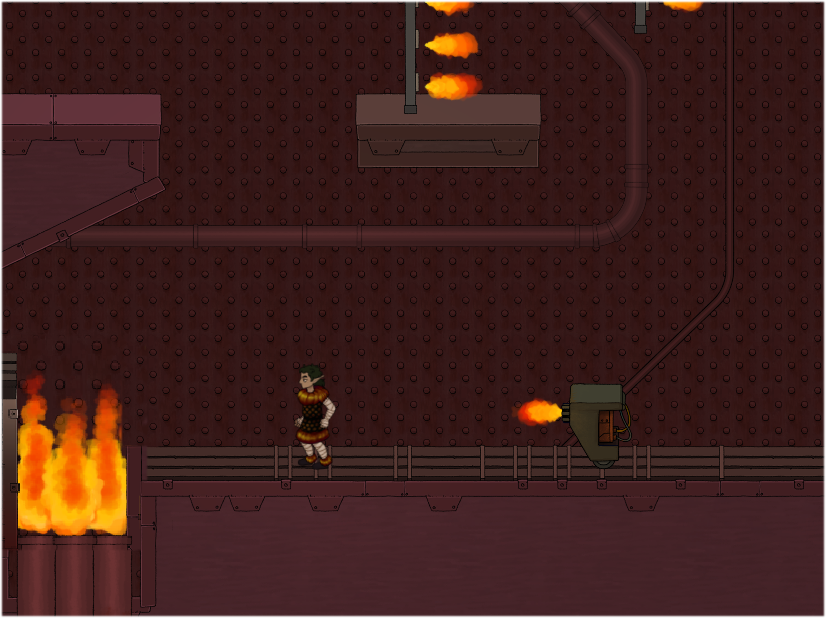 Solution: Replace the fire pits with flames on the ground level.


---
Problem: The character is not programmed to deal with death caused by being pressed to the wall (which is what happens shortly after the flamethrower pushes him through the fire).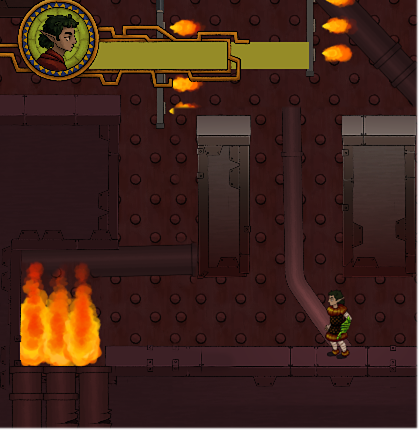 Solution: We need something that kills the player before he can get smashed to the wall. So we decided on a big, see-through oven full of fire. And just to make really sure it'll kill the player, we added some nice and big flames in front of the oven.

---



Problem? Solved.