Hello, everyone!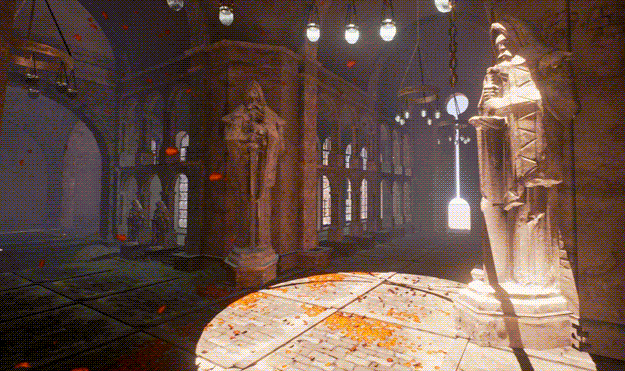 Some time has passed since our last update. There we told you about mostly about the Temple: it's threats and its history. Why come back to it?
Well, there were also some words about DevGAMM 2016, and it's important here. To tell the truth, it was the place, where we made a handful of decisions considering the very beginning of the game and created a concept of a completely player-friendly, yet still dangerous, Temple. So here we will show you the Hall of the Ancestors: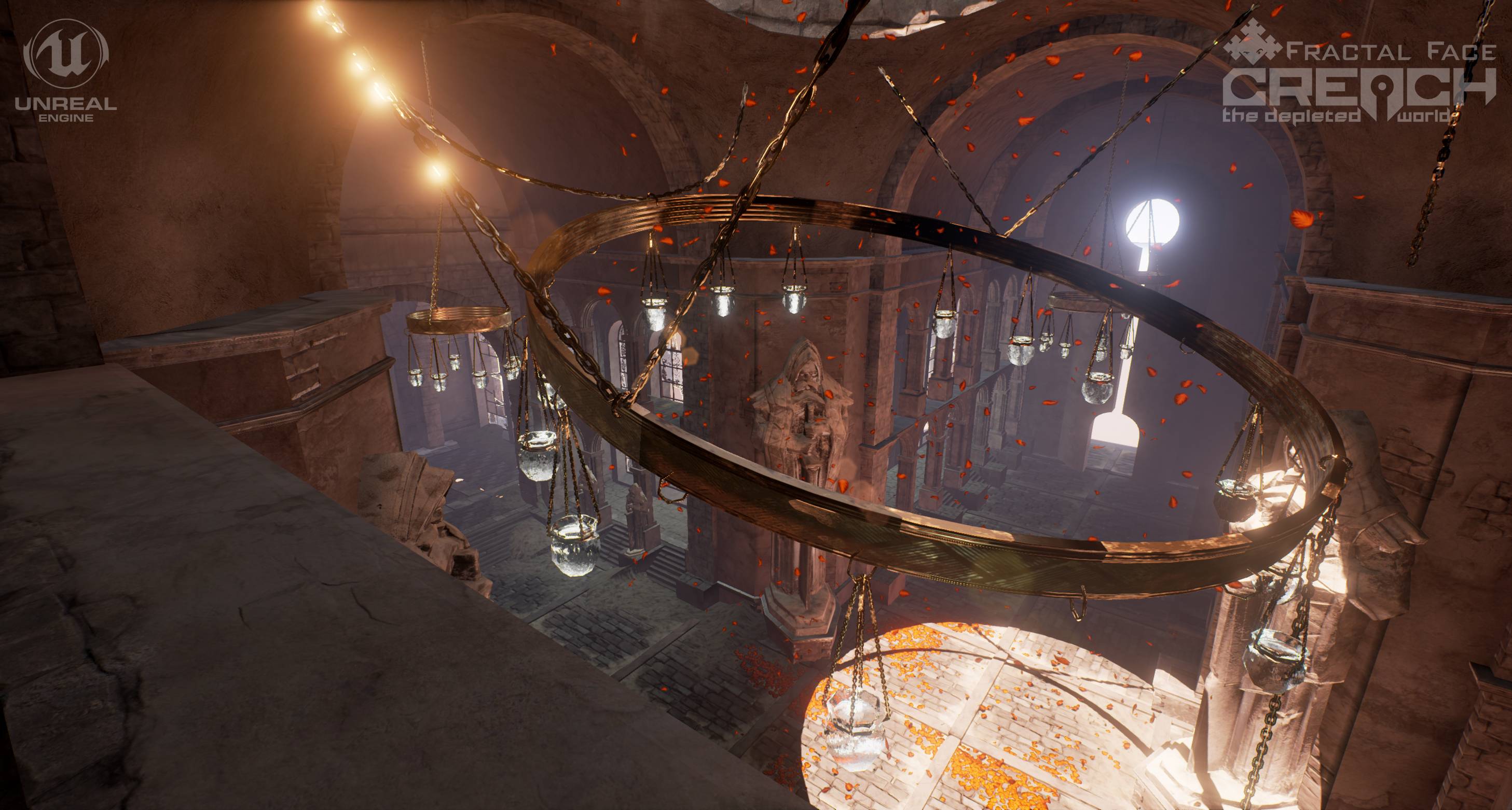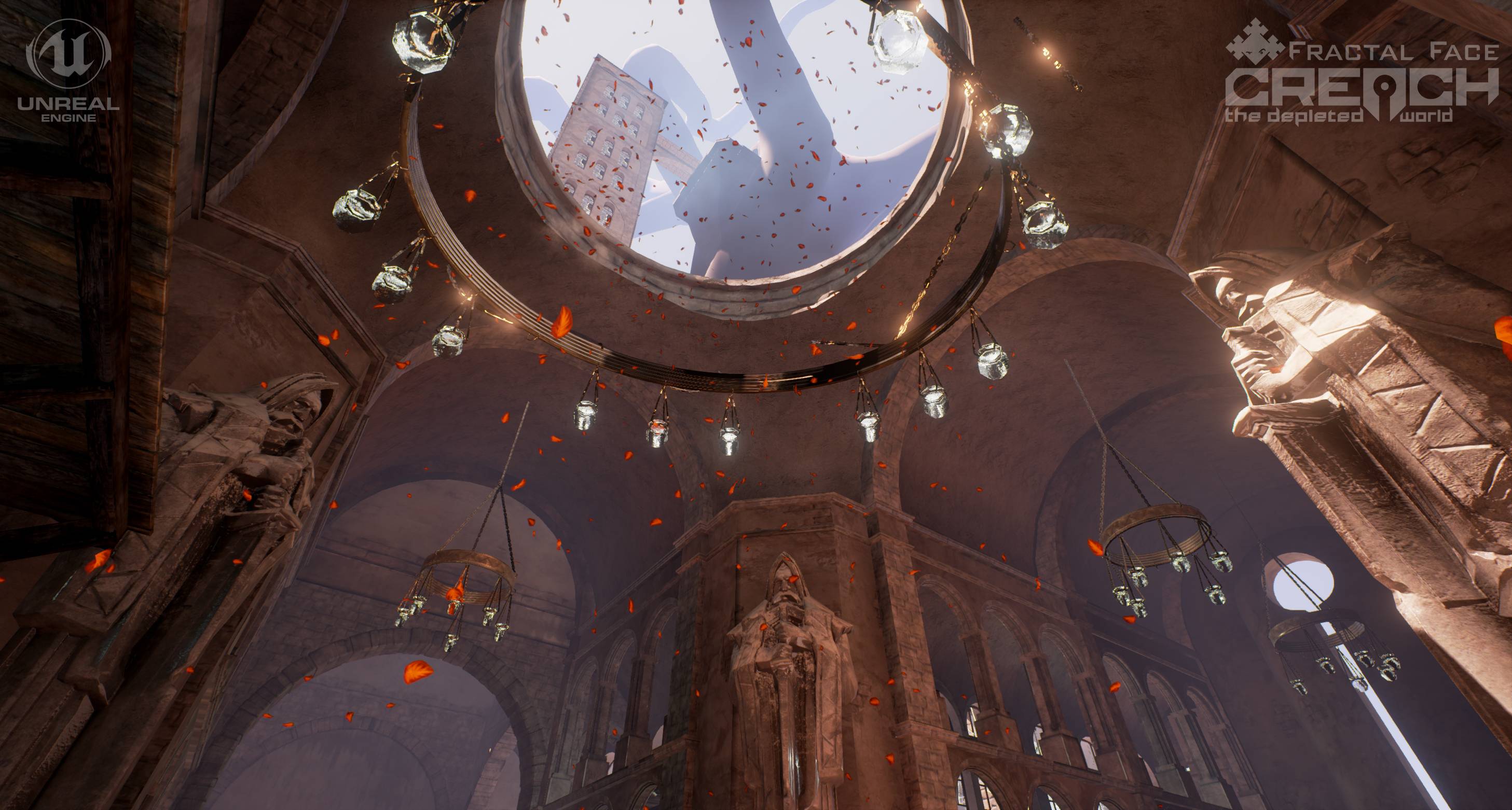 And this is one of the annexes - the main hall of the Temple. Well, now far from the days of its former glory: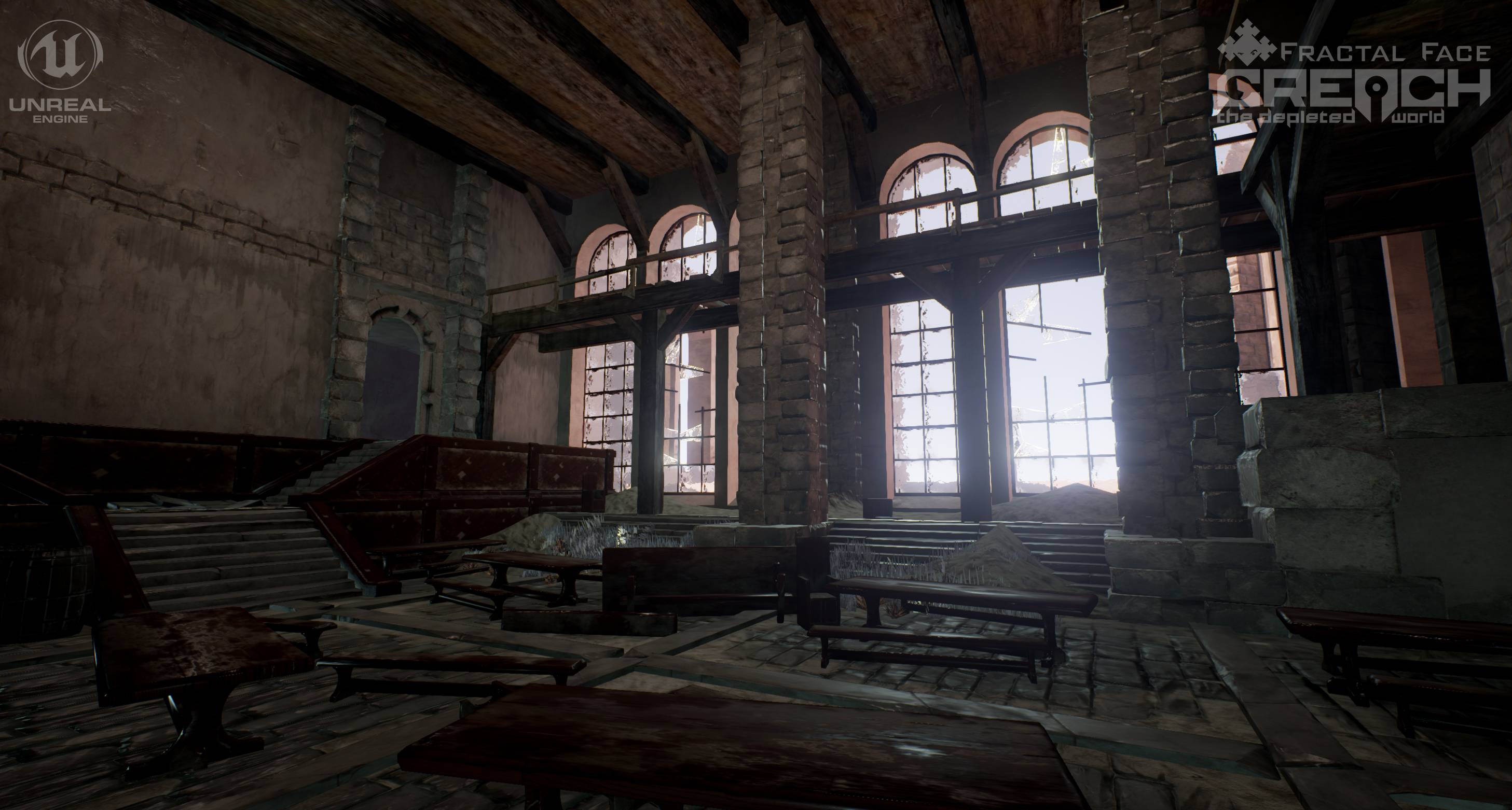 We also love working on the battles, polishing and adding new features to them. Let's see what've got here:
Bandits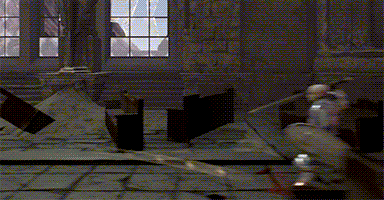 Good old thugs. Nothing to say, their anger spreads far from their tightly build bodies. You've seen bandit archers and bandits with spears, but it doesn't look like real rage, does it? So that's what we thought: "Hey, what about two blades? They can really show how ferocious bandits are". Did it work? See for yourself: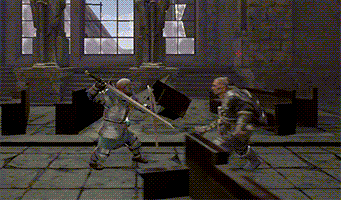 As for us, even our programmer wouldn't like to fight this man. But Sterk is a brave one, so he takes the challenge.
Hounds of the Stone and Spiders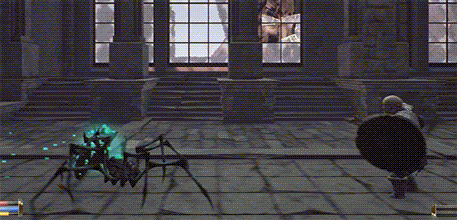 As far as fighting with another human takes some skill and bravery, facing a beast is going to demand more from a man.
For example, some reaction. Sterk is not some kind of a witcher, so he rapidly ends up on the floor: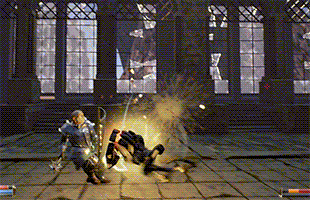 But he always stands up (if he's not dead) and continues fighting. A Hound is hard to knockback, so only heavy and precise damage may help to defeat it.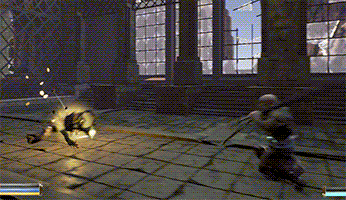 The Spiders have got new appearence. They still like to attack from the ceiling. And Sterk is...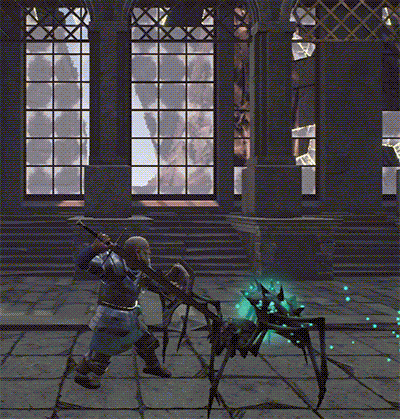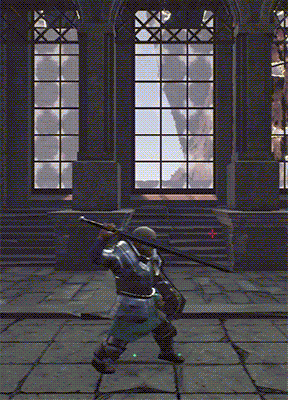 ... again on the floor. But this time it's our fault: the spiders couldn't knockback before, so Sterk just didn't know about this new feature. If you fixedly look at the GIF above, you may notice a moment of true astonishment on his face.
Yeah, man, we got you. >:D
The Knight and Protective Tabouret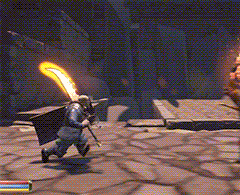 Well, beasts and men are quite well-spread enemies, even if we are talking about huge spiders. But what about ancient mechanisms, golems and other creatures, that cannot be commonly met in one's bathroom or outside, hiding in the trashcan? What does it take to kill such a creature?
Some would answer: "knowledge", others would point out madness. Both would be right.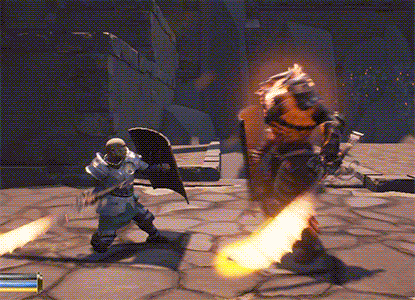 As we've told you already, Sterk rapidly falls down; nevertheless, his dignity and dedication only rise with each fight.
Here we come to the weird part of the update.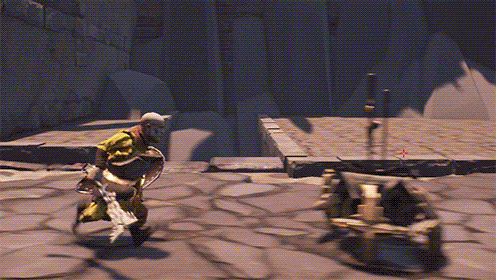 You have a full right to ask us: "Guys, what the hell is that?!". Well, it's a complicated story. You will have a possibility to discover how and where those mechanisms were used. One thing we can tell you here is this: it's main role is being a stool.
Who'd like to sit on this? Why does it look more like a war machine than a tabouret?
The questions have their answers... throughout the game.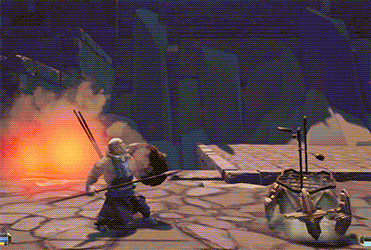 ---
That's all for now! Follow us on Twitter be the first to get fresh screenshots and GIFs!
Thank you and good luck!