Rebels, unite!
Your sanctuary, the Rab, is under attack. Do you have what it takes to defend it from waves of enemy forces?

Thank you!
First of all, we'd like to thank anyone who have tried our demo in the last couple of weeks. With the new update, the demo has been also updated and a new shop is now available in the first story mission. You can find it in the camp where Breg takes you.
Skirmish #2
Task in hand, commander. Your job in this situation is crystal clear. Defend the Rab at all cost and protect its civilians. Six heavy machine guns are at your disposal. Hire additional soldiers in the heart of Rab if you need to. You can also exchange your credits for ammunition, medical equipment and even weapons!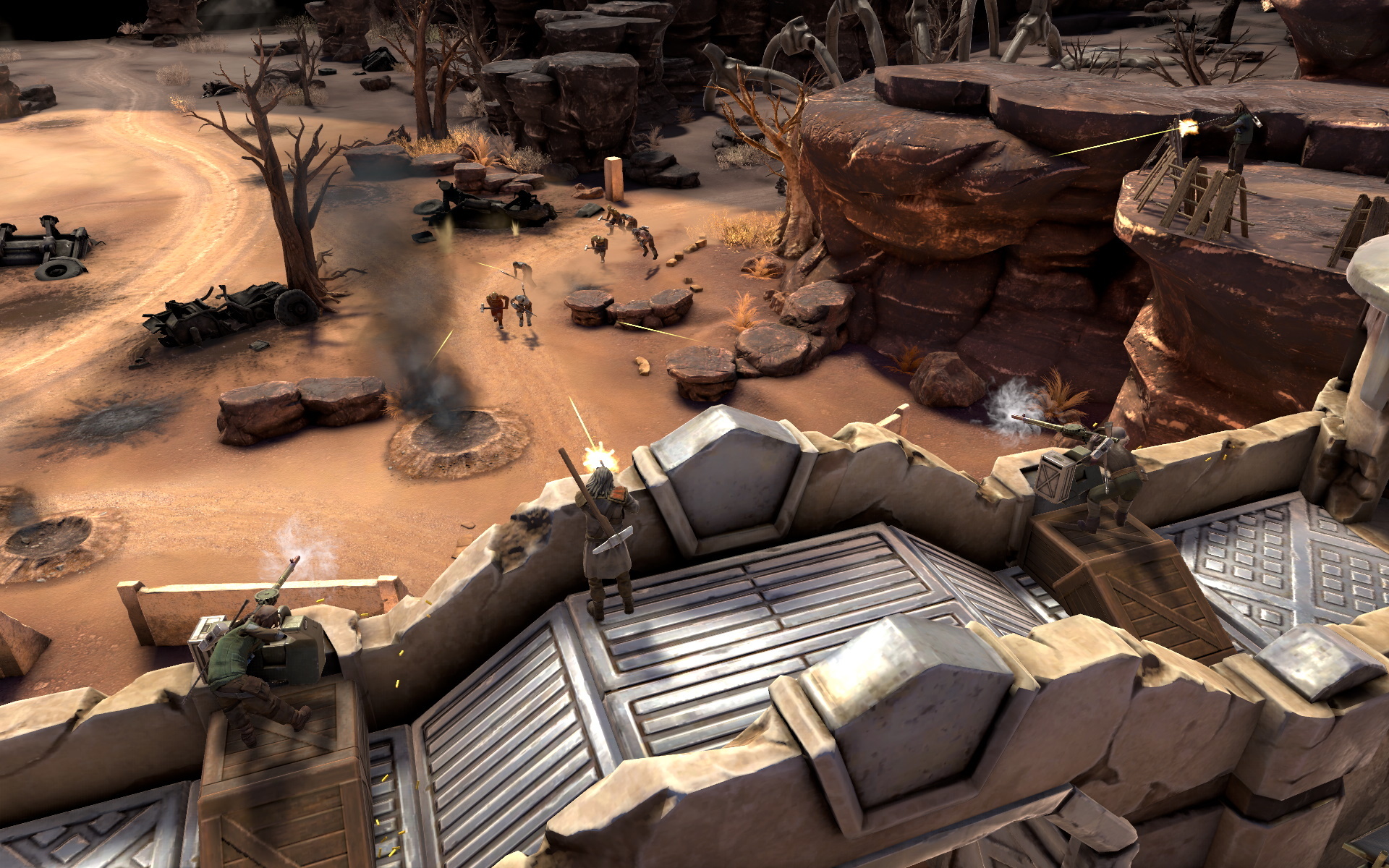 An enemy attack may come from any direction. Each subsequent wave is stronger than the previous one.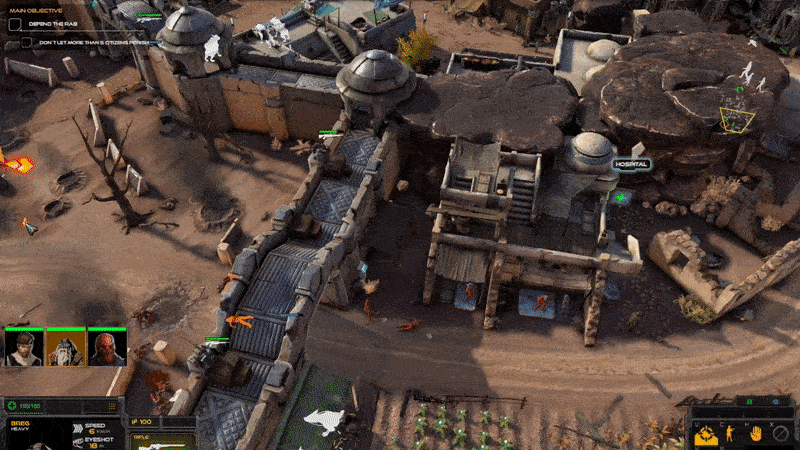 City gates - there is a control terminal for each gate, interact with it to open / close the gate, you may want to scavenge bodies for additional ammunition and supplies.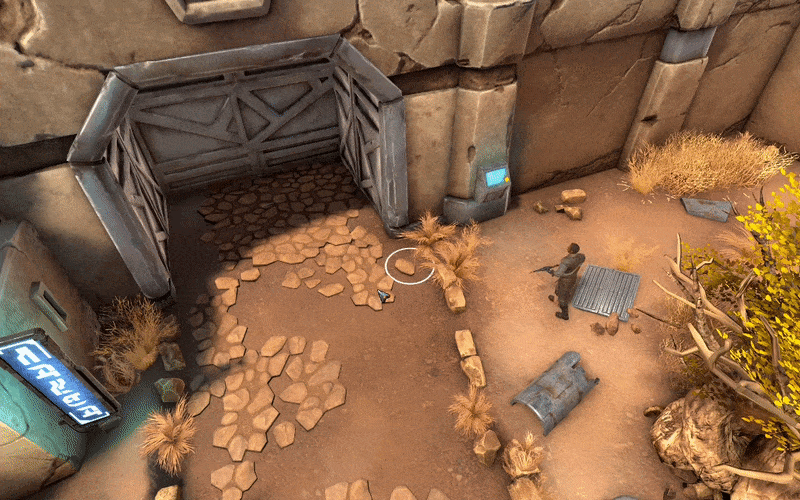 New features:
• Inventory - you can now trade items in a shop and move items between your units and a quick inventory, be aware that any unit can carry a maximum of 2 weapons at once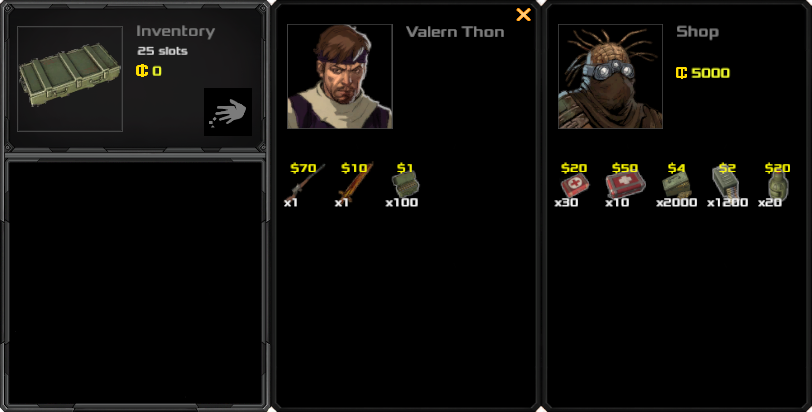 - press the 'I' key or use a button located in the bottom-left corner of the GUI in order to open / close the Inventory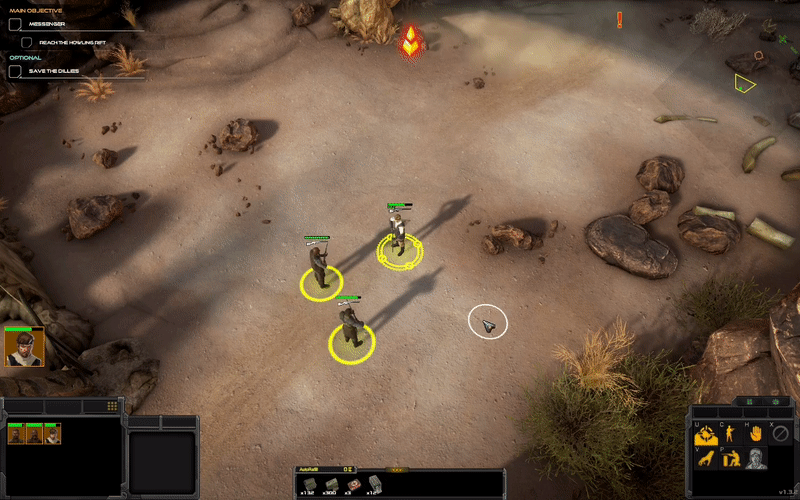 • Trading - pick the required amount of an item by left (increase) / right (decrease) clicking and then drag the selected amount to a designated area to buy / sell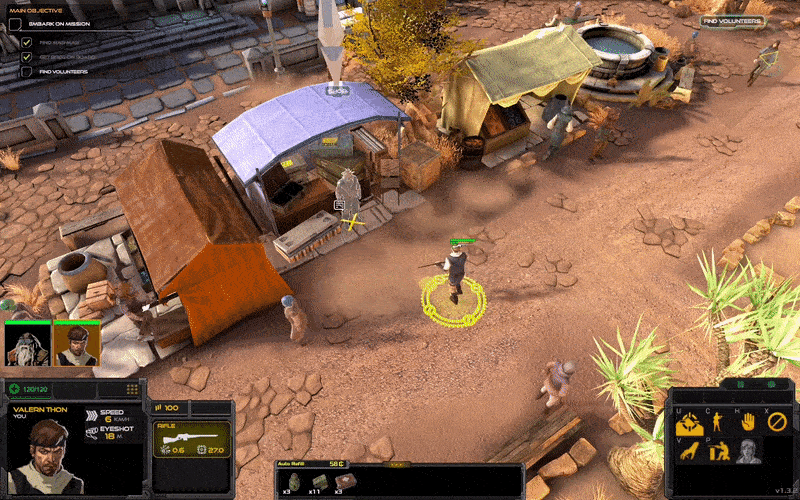 • Hire mercenaries - when you approach a neutral unit in a new Skirmish level with a popup 'Hire mercenary' a dialog box will open and if you have enough money you can hire him to join your team, you can even equip him with a better weapon if you buy it in a shop
• Shop has been added to the mission 1 in a Rebel camp and to missions 2 & 5 at the Rab city
We need your feedback!
Thousands of players have played the demo. Sadly, there is a very little feedback to work with. We encourage you, backers and the ones who have played the demo to give us your honest opinion and thoughts of the Gray Zone. We have many plans for the further improvement of the game ourselves, but we'd also like to hear your insights.
Bug Fixes:
ground attack will now be cancelled by any other command or a STOP command properly
various patches to newly added features
gate to the Union fort in Mission 2 now properly opens and Tirell joins the player's team if an optional quest is accomplished
Misc:
all items are now taken to the next level
minimap position fixed
visual update of minimap in some levels
AI further enhanced and polished
minor additions to the level design
What's next
Our plan for the upcoming weeks is to balance & polish the game around the latest features which slightly altered the way players obtain & utilize loot. We are also slowly preparing for an implementation of classes and character progression. Here is a little teaser to the current design of a character window. Take it as a work-in-progress. Some additional changes may occur.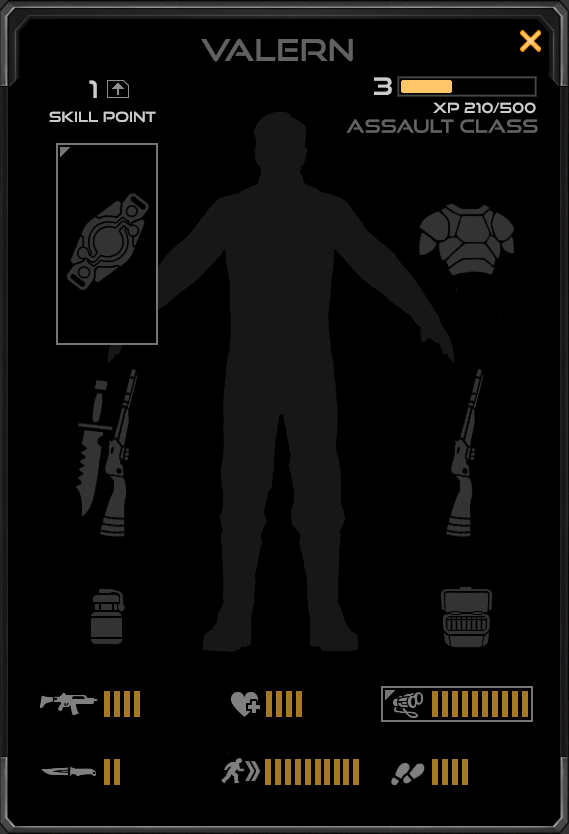 Community
Subscribe to the newsletter on our official web page.
Follow the game on Steam and our social media: