Introduction
Gray Zone has been released on April 30th, 2020 in a form of early access on Steam.
"Why early access?", you may ask. Well, there are multiple reasons behind this decision. Number one reason is the opportunity for players to test & taste the game before we declare it a finished product.
Secondly, players are very good at finding bugs too. Everyone has a different system and a different playstyle. Combination of both leads to situations impossible for us to replicate in our small team. Their feedback is invaluable.
We also encourage our players to share their ideas with us. If the idea align with our vision, we consider an implementation.
Enough words, let's take a look at the content we've made over last four months.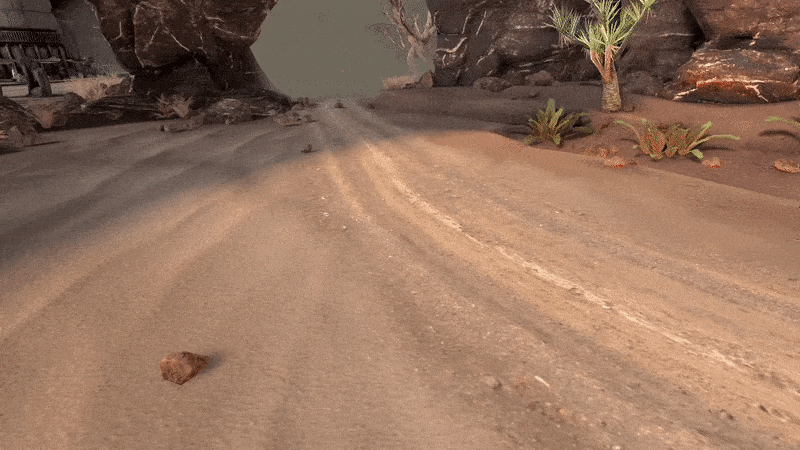 Free demo
The latest and the hottest news about Gray Zone is publicly available FREE DEMO on Steam.
The demo contains first story mission of the full game and a skirmish mission in a style closer to a sandbox. There will be a short introduction explaining the background of the story. You will discover some of the core game mechanics with a help of interactive tutorials. Take a role of our main character Valern and make the first steps on his epic journey through Deleon.
Skirmish
First big addition to the Gray Zone is a Skirmish mode outside of the main story missions. But it's no ordinary skirmish you might have experienced in other RTS games. The first skirmish scenario sets the player into a very difficult situation. You can read more about it here.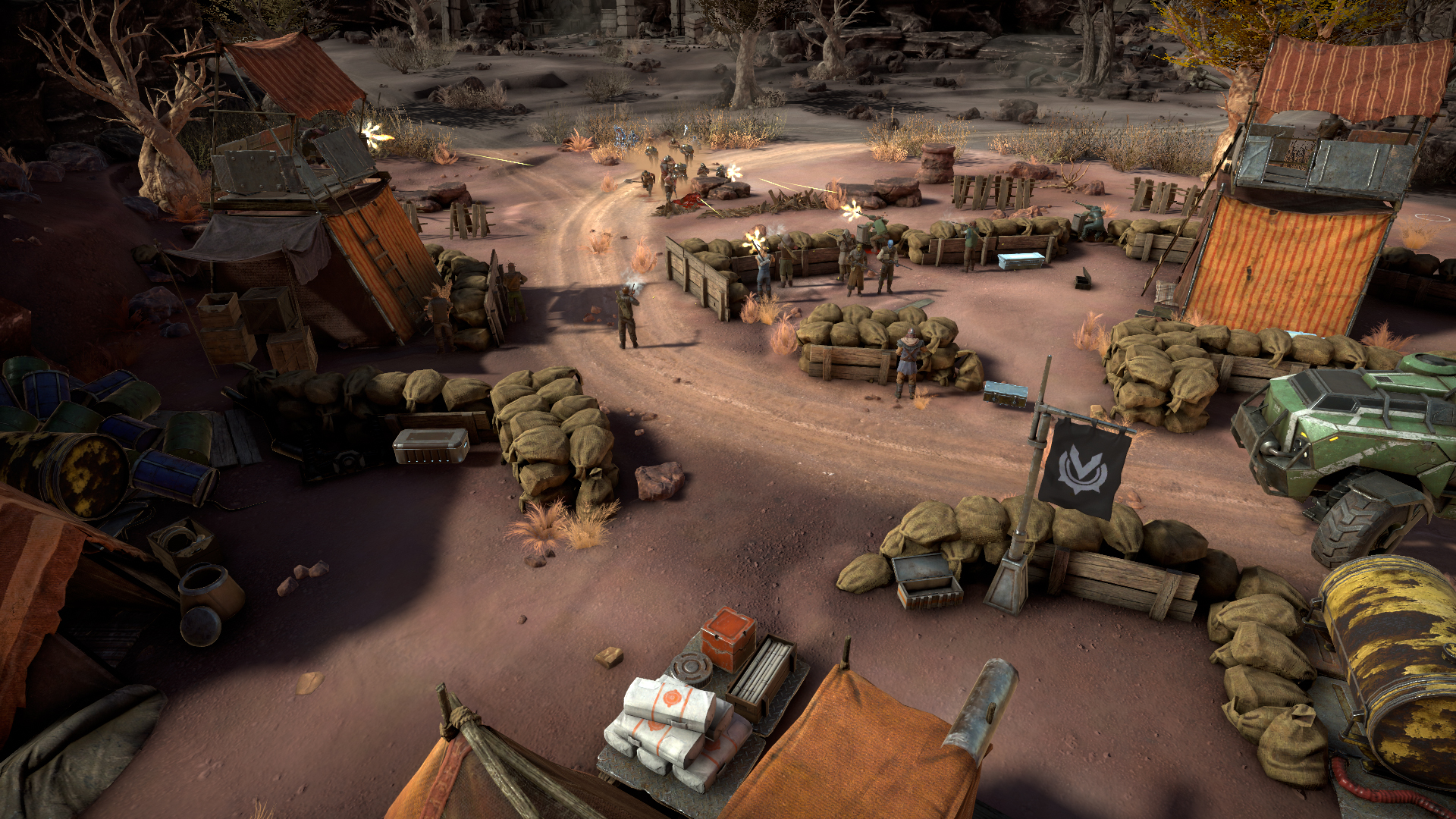 New features
• Full 3D camera rotation & tilt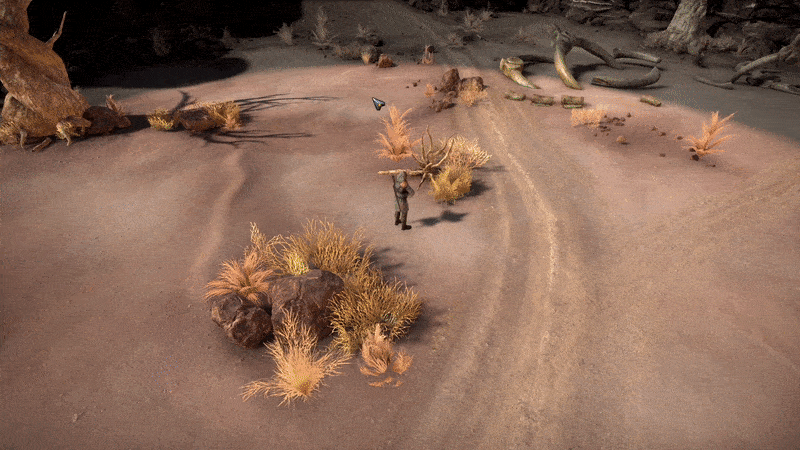 • Minimap rework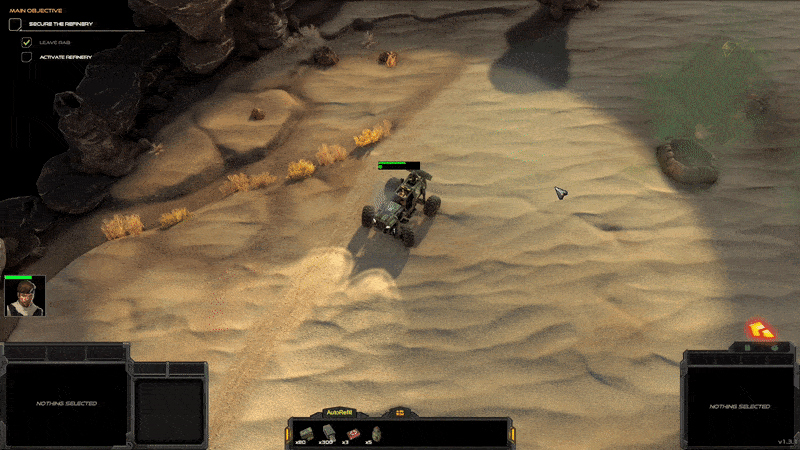 • 3 GUI modes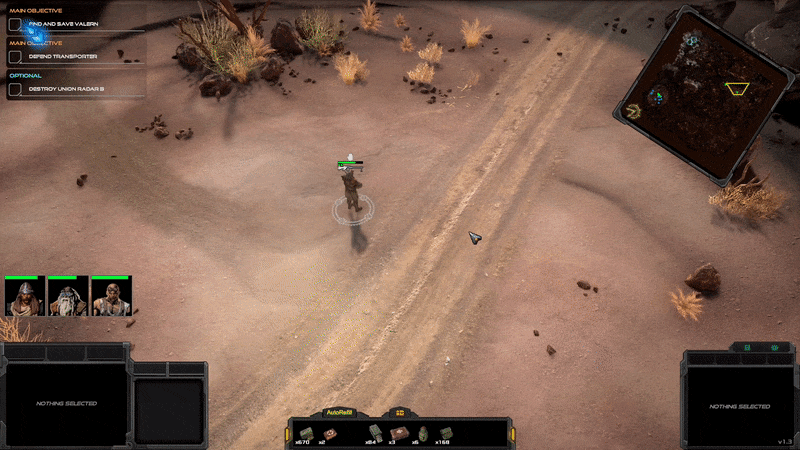 • Scalable GUI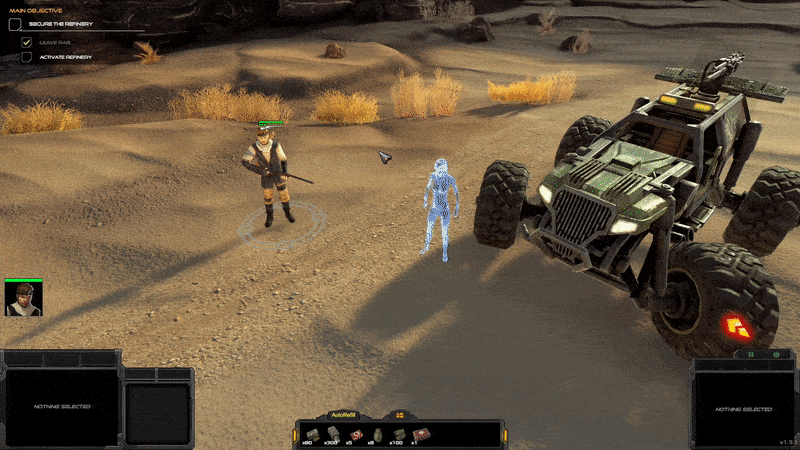 Some additional, but not all new features are listed here:
• Adjusted zoom span
• Automatic refill of ammunition - units will automatically get small portion of ammo from the quick inventory when out of ammunition
• Persistent inventory - player can now carry a limited amount of items to the next mission
• Enhanced AI behavior in various situations - for example, AI will now blindly shoot in direction of suspicious noises
• Windows 7 support
Full Update reports can be found at the following links:
Introducing Skirmish! Update 1.3
Persistent inventory, minimap update & bug fixes
Scalable GUI, enhanced AI behavior & Roadmap Update
Next major update
Version 1.4 is coming soon. We can't talk about details yet, but following things are confirmed to arrive:
• new Skirmish level
• in-game economy prototype - shop & trading
• a new feature that allows the player to recruit mercenaries
Community
Follow the game on Steam and our social media.
Conclusion
A long journey lies ahead before us. We believe we can create an interesting, funny & challenging game to play. And we hope to achieve it with an awesome player base, we wish to build.
Have a good one !