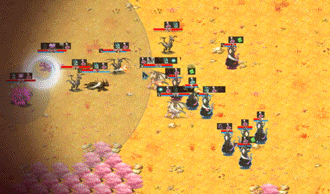 Welcome to our twenty-seventh blog post!
In this one, we wanted to begin to delve into a specific topic of combat, which are enemy armies.
Combat overall in this game can get fairly overwhelming, and difficult to keep track of. But not impossible. One of the ways we wish to emphasize that plausibility revolves around basic combat.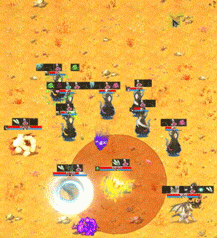 We can begin to push what is possible and what isn't be simply placing more and more foes to be fought. This game is highly based around its combat, after all, so putting that at the forefront is our core design choice.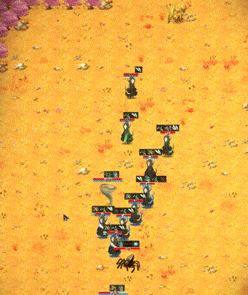 It becomes something that isn't so simple- its not a boss fight, nor is it statically generated. It is completely random. You're forced to fluidly follow the world and react to things as they come at you. Which we believe pushes the challenge and design more. As we get even further along, we imagine you'll be tasked with facing a great many of foes. And, given your training at the earlier stages, you should be amply equipped in dealing with it.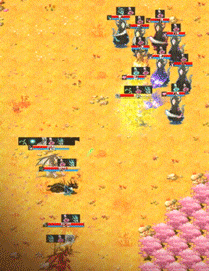 It all comes back to our core design we wish for the game- your army clashing against an opponent's army. Results can go a variety of ways- you can have your entire force wiped out from under you, or perhaps you escape with only a few injures. Or only a single warrior dies. Or you escape completely unscathed, and able to press onward. Maybe a difficult foe blocks your way, so you look for an alternative route. These are things you'll need to deal with as you improve your control and understanding of the warriors you command. Your soldiers will take damage, consume mana, be positioned incorrectly, die, so on and so forth, and as you fight against these multitudes of foes, you'll begin to see the importance of dividing your focus so all warriors get the attention they need, evenly. Equally as importantly, you'll learn to fight with the various disadvantages outlined above, and hone your skills further.
Lastly, these designs are not completely unfair. Your progress is retained as you traverse. So, even while you may be faced with a very difficult task, just know the reward is said progress that you will not be forced to repeat.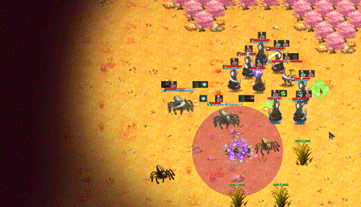 ---
Thank you for viewing our post! Support and interest for the project has been rapidly growing ever since we began posting here, and we're incredibly grateful for all the wonderful feedback so far! We hope this project interests you as much as we love developing for it, and please look forward to more updates coming in the very near future!
If you're brand new, consider checking out our trailer and overall description of the game here.