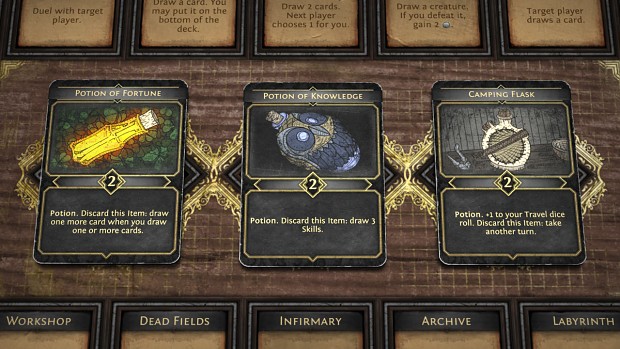 Version: 0.2.13.085.
Download size: 126 MB.

We released the sixth update for Fated Kingdom. Particular attention was paid to cards when working on it. To implement more advanced game mechanics, we reduced the text of the cards by adding special icons. Also, the first flavor text were added to 5 cards. In the future, there will be more, and gradually they form the plot of the game.
3 new cards: «Potion of Fortune», «Camping Flask» and «Potion of Knowledge».
A new square on the inner path - Watch Tower («Draw a card. You may it on the bottom of the deck.»).
A short explanatory video in the «Hand Zones» Rulebook section.
Flavor text for 5 cards: «Grave Robber», «Unknown Hero», «Profaned Grave», «Masked Figure» and «Twist of Fate».
Icons for the designation of coins and Fate in the descriptions of cards and squares.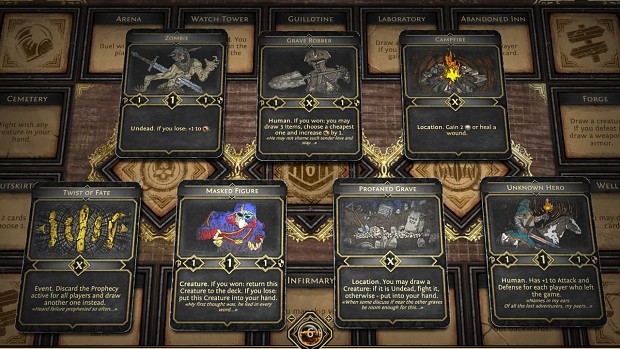 Graphics:
The shadows became more realistic and got transparency.
Increased the brightness of the lighting to compensate for shading from the vignette at high values ​​of the Fated Sphere.
The side texture of the deck is darkened.
The table texture now has bigger resolution and rotated by 30 degrees.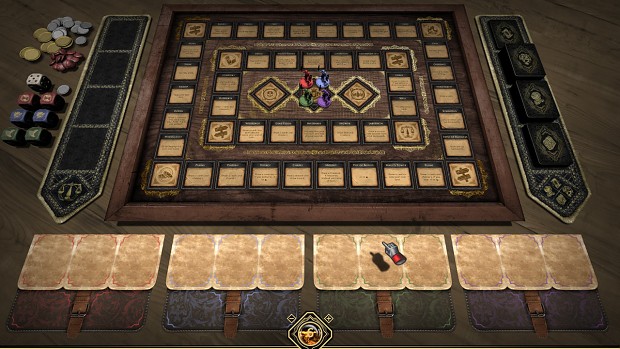 Bug Fixes:
After the player leaves the game, all the cards from his hand remain on the table.
Fixed incorrect borders of cards descriptions, now the text does not go beyond them.
Fixed a bug due to which the cursor remained in the grab position after the card was taken into the hand.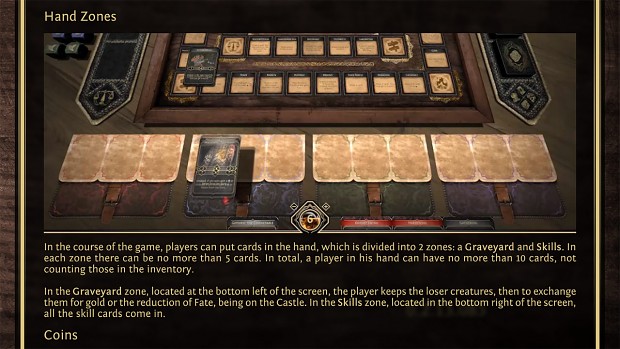 Other Changes:
Rulebook: The «Hand Zones» section is moved below, now it can be found right after the «Cards» section
Balance Tweaks: cards «Sanctified Hammer», «Leather Armour» and «Masked Figure» have been changed.
The types of cards are shown in bold and are shortened.
Minor text and localization fixes.

Thank you for playing Fated Kingdom!