I want to share our experience releasing our first game in VR, Fantasy Little Jobs.
It's been 2 months since we release this little VR Game and all I can say is we couldn't be more proud. We achieved something incredible, releasing a VR Game developed in Unreal4.
We put our heart and soul on the game. We wanted to achieve good quality graphics, particles, and sound effects. And we did it.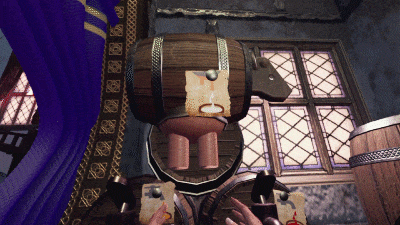 I am not going to lie, the sales weren't incredible but we acquired a lot of experience for future projects.
Working as an indie developer is a gamble but it's worth it, this is what we like and we want to continue working hard.
I want to share some of the things you, as an indie developer should do:


Start promoting your game as soon as possible, be consistent and post every week. Use Instagram, Facebook, and Twitter and build an audience. Reddit is a good source to get attention.
We started exposing the game too late. We learned from that mistake and we are trying to get better for our next project.
Before the release date, find as many youtube influencers and you can, write to them and give them a steam key, so they can play your game in advance.
We collected around 30 emails, and some of them answered us.
It was fantastic when we show a couple of YouTubes playing our game!
Listen to the feedback of the players and if it's on your hand include that feedback and release updates.
Thanks to this we fixed some bugs and improved other areas.
Be prepared for good and bad reviews.
The core of our game is based on getting the highest score, and solve as many customers's orders as you can. The game gets crazy from level 5, you even have to 2 orders at the same time. A good sweat is guaranteed!
It's a really fun mechanic but not everyone was expecting this type of game.
That is fine, and we were ready for some people not liking our game.
At the end of the day, you are creating a product but you do this because you enjoy it. Be proud of your achievement even though some people might not like it.
What about the next projects?


We are already embarked on a different project, we are very excited about this new one.
You have to think when it's the moment to close the project and start something new. It's always exciting to fresh start a new project, new ideas come to your mind, new challenges, it is very exciting!