Hi everyone!
For our first article, we woud like to introduce PIGGE's setting and how we are bringing it to life!


First and foremost we would like to introduce the team working on PIGGE!
Now that we are all introduced, feel free to get in contact with us! Let's get back to the main subject of this article, we are going to talk about our inspiration for setting and environment.
PIGGE's story is about one of the longest dictatorships in Europe, Estado Novo, lasting for more than 40 years. We want to make something based on our history and we feel that this topic is somewhat unacknowledged. It's something we learn in school but not as much as we think we should. In PIGGE, we fight this oppression from the government. We wander these streets of a broken city, searching for ways to inspire the rebellion.
We want PIGGE players to be inserted into this city where they can explore and compare a dictatorship inspired environment with the present. The inspiration for this project was S.Paulo's square in Lisbon, Portugal. It's a relatively close location to where we work and, although it's a small square, it concentrates all the elements we want to show and explore.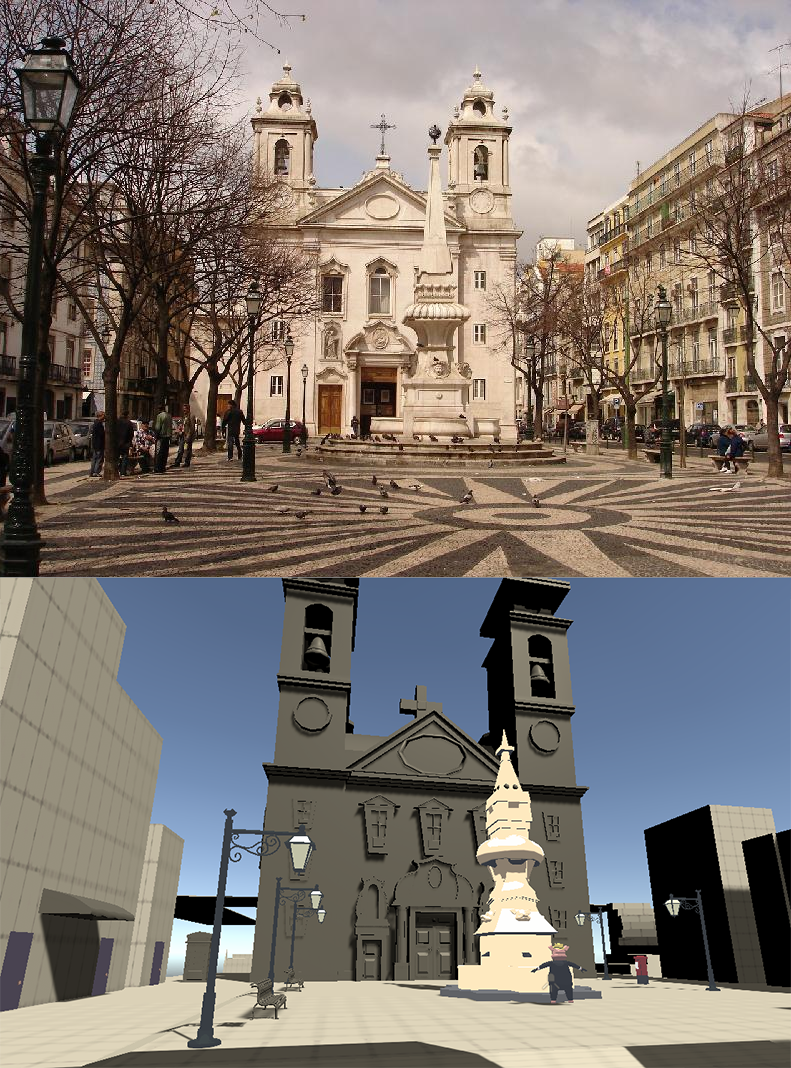 We are currently in our blockout phase! In the above picture we can see a comparison of the S.Paulo square and our blockout for PIGGE. It's in a pretty early stage but we are liking it and getting excited about it!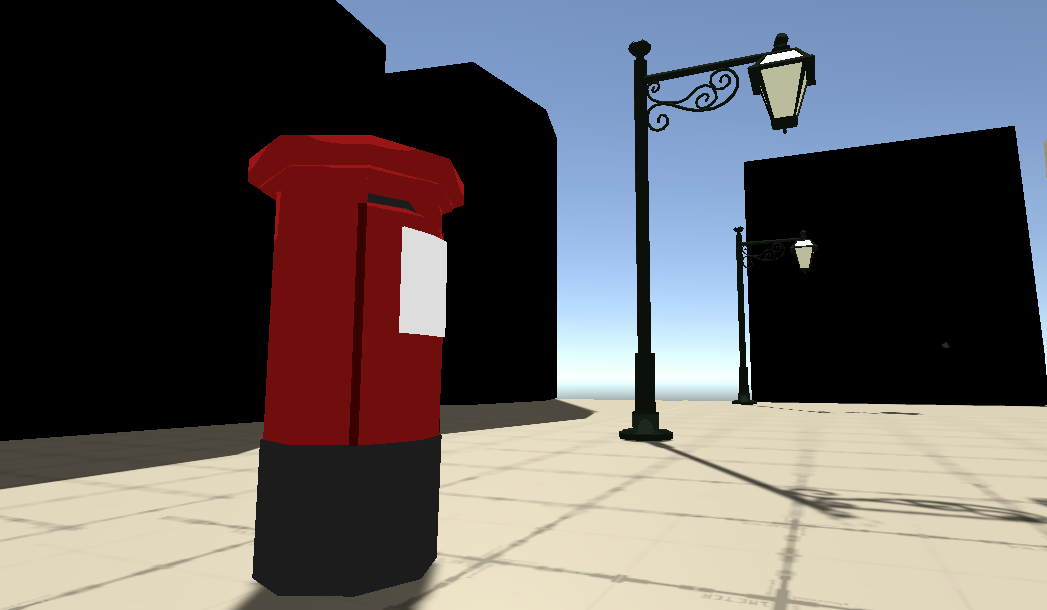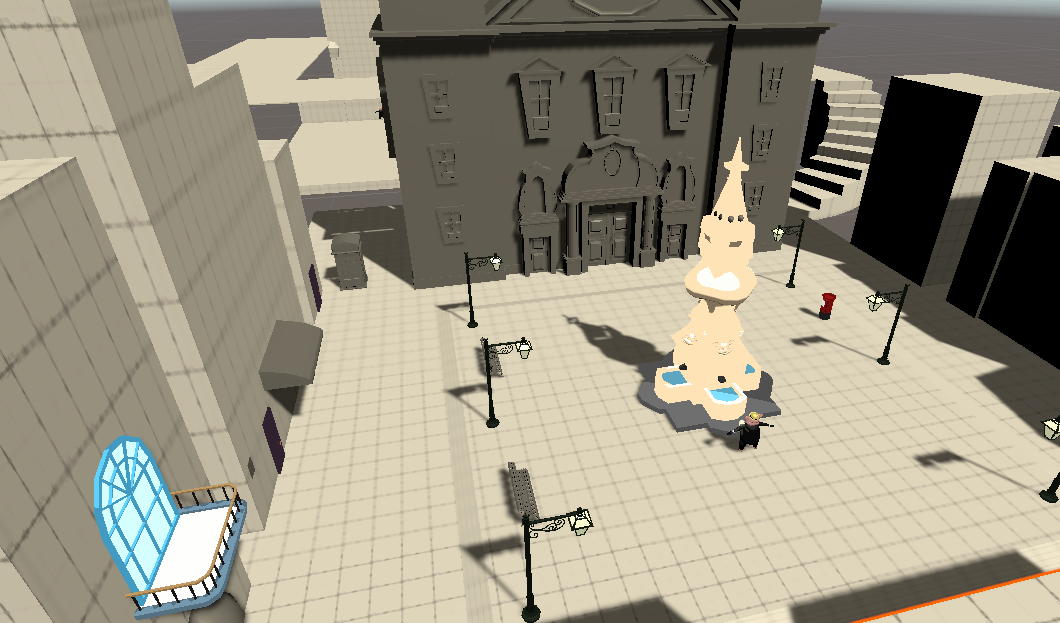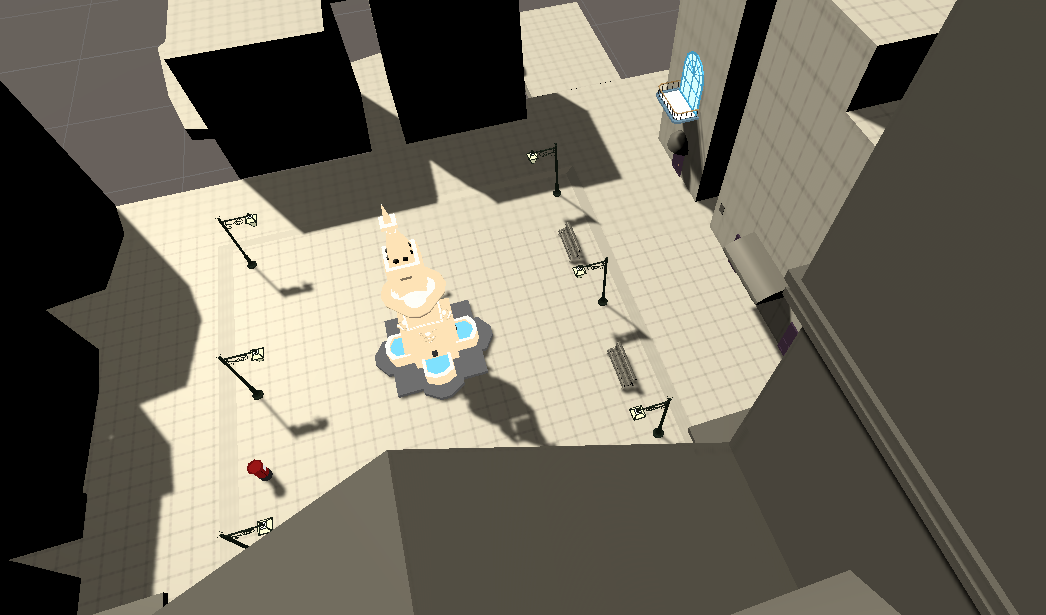 We are currently in the process of making all the modular assets to start building up the city. Our buildings are mostly made of several different parts(windows, doors, roofs,..) which can be combined to make different buildings!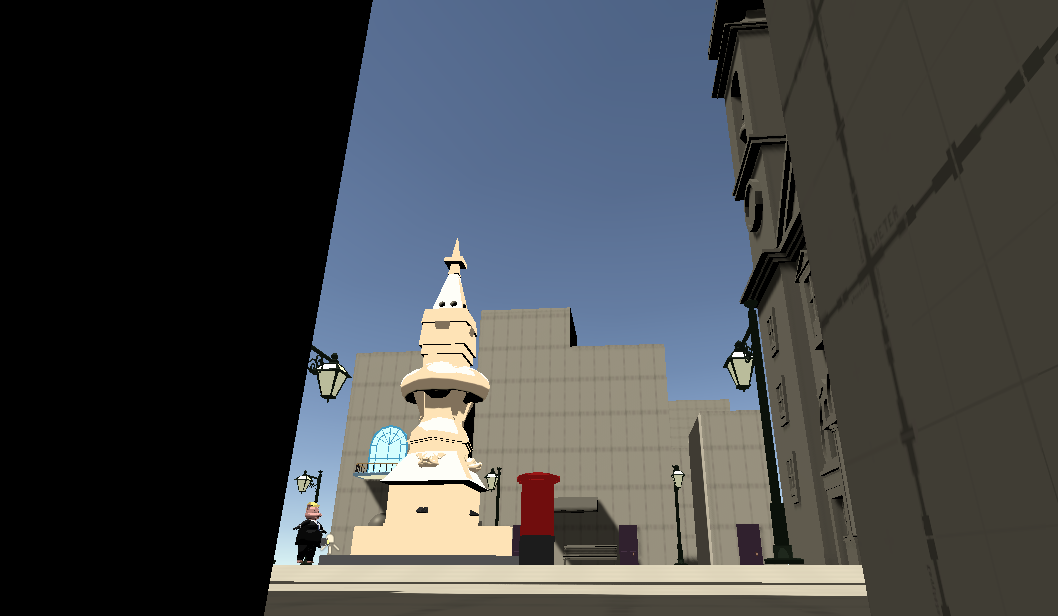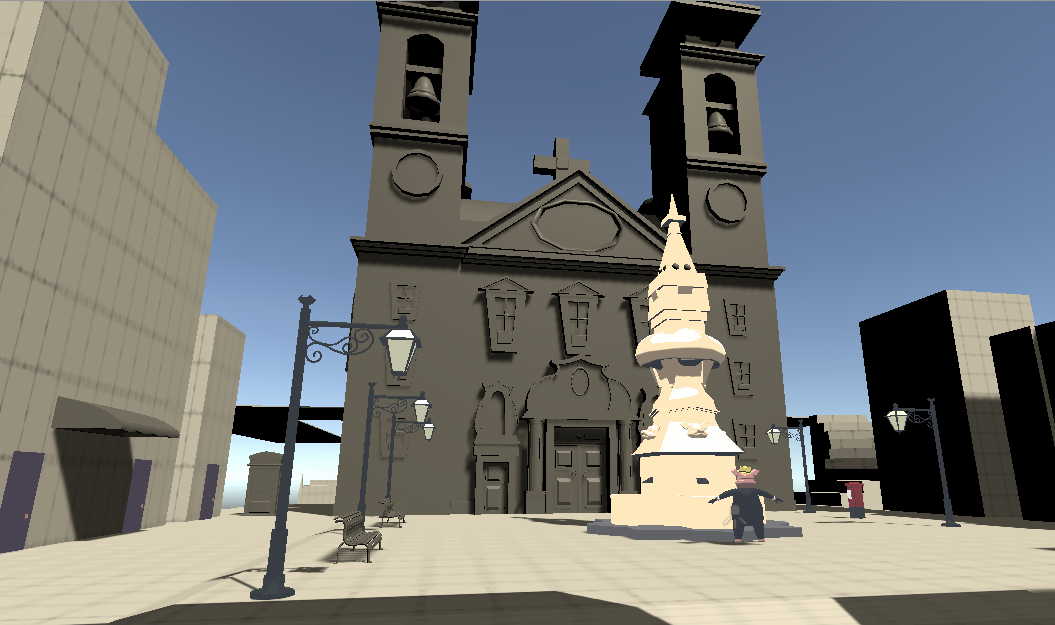 As we said previously, we are in the blockout stage but we are getting excited about this project and hopefully it will turn out exactly how we want it to be! ~oink!
-Seaward S.