Hello again, Pioneers!
If you haven't already, please support us and vote for Eden Star to be Indie DB's game of the year!
The Vote banner is hidden half way down the page, so scroll down until you find it, and hit the big red button!
Friday updates are reserved for the tastiest tidbits of Eden Star news, and to kick it off, we're revealing the first of our ground-based enemies: The Splintermite.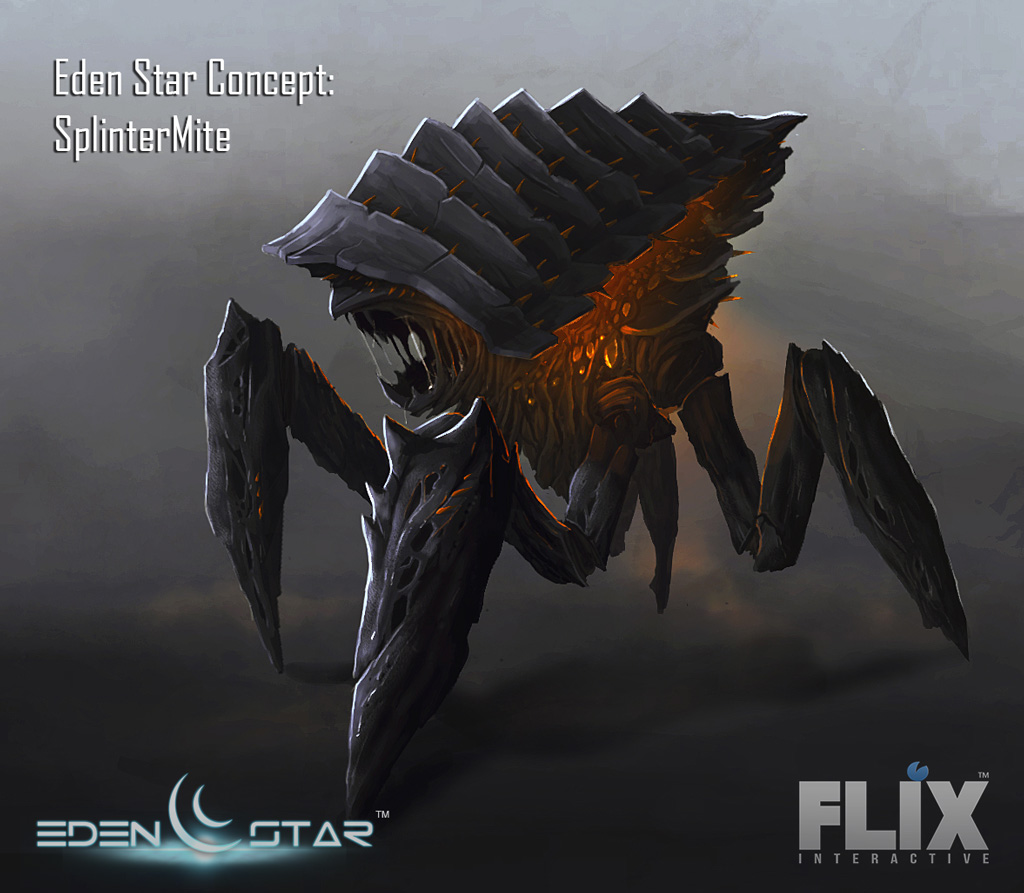 The Splintermite is a reclusive creature, preferring to stay in the shadows, away from the other dangerous predators on Pharus 7.
Since humankind's first remote observation of these creatures, their behaviour has changed dramatically. Although the Splintermite is one of the smaller indigenous predators on Pharus 7, they are aggressively territorial and will actively hunt down Pioneers, detonating themselves when close to their target.
The explosive reaction is caused by a volatile mix of crystals and bile that is biologically secreted beneath the creature's dorsal carapace. Samples from a live specimen have yet to be obtained for study.

This is the second alien creature we have revealed so far, but expect to see more in the near future! More diversity means more challenging combat for players, more tactical gameplay, and a more interesting world to explore!
Recap: We've done a lot of work on Eden Star in the last week, and having a lot of fun doing it! This is the first of our weekly progress updates, which I hope to keep you up to date with progress (and prove we're not just sitting playing games all day, every day...).
At the moment, we are finalising the Pre-alpha demo while working towards the UE4 Alpha.
First up: The Development team.
We've been experimenting with cross-communication of visual scripting (blueprint) and experimenting with new multiplayer components

The final tutorial prompts have been worked into the UI for the UE3 Tech Demo (Soon to be released for free to all those who pre-order Eden Star!)

A less entertaining bug has been fixed within the Tech Demo to do with the deployable gun turrets, as well as doing a huge amount of top secret other work...
Designers
The finishing touches have gone in for the Pre-alpha Tech Demo. Refining basic tutorial elements & optimising performance in-game

Experimenting with an all new streaming tech for new, larger open worlds

Stress-testing destructables to destruction!

Initial designs for multiplayer menus

Ideas have been designed for what we are currently calling "the amazing CMD UI" - whether it goes anywhere or not yet, we'll see over the coming weeks, exciting stuff though!
Artists
We're working on introducing plant-life to Pharus 7, more on this in the near future...

Finished modeling and rigging the second of our alien enemies, and continuing modeling of 3rd alien enemy type
Animators
Most of the 3rd-person player animations have been set up within the UE4 anim blueprint system, and we are now animating 3rd person directional movement and aim blends (so the player characters can walk, run, etc while attacking in the right direction)
PFX Artists
We've prototyped the effects of some of our extreme weather effects such as rain, hail, and tornadoes!

We've also been experimenting with world creation, from the basics of landscape spreading, through unified wind systems to light and sky-domes
For further details, keep checking the blog and jump into the forums, and remember - Pre-Alpha UE3 Demo releases soon!
$15 will get you full Alpha access and beyond (UE4), and each pre-order comes with free access to our Pre-alpha Combat Tech Demo (UE3)!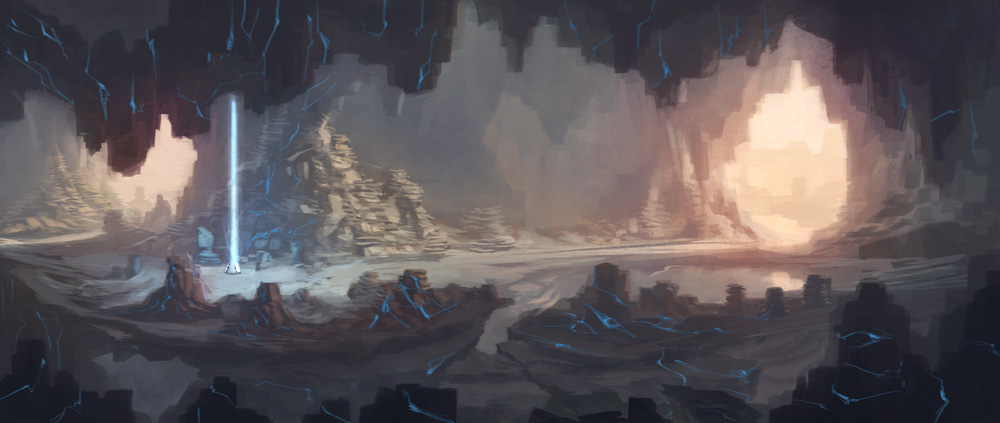 We're also pleased to announce a partnership with our friends at Curse, to bring you the official Eden Star Wiki!
We hope you'll check there regularly, and help expand it, and make it the most comprehensive source of Eden Star information there is!We'd love to hear your thoughts about the Splintermite in the forums! Feel free to ask questions on anything about Eden Star, make suggestions, and get a conversation going!
A quick reminder to everyone, and news to those of you who may be new to Eden Star: the Alpha is now available for pre-order via our site!
We'll be back next week with another development news roundup, and more glimpses into the world of Eden Star!See you then!