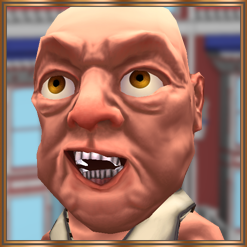 This recap is actually a very exciting one, why? 'Cause I've been spotted in the best looking screenshot of Eco Tales to date!

As you may know, Jona joined an Artstation challenge and after some pleading, I allowed him to put me into the post.
---
Fan section : Last part of the concept art series by Tom here on IndieDB, make sure to check it out at the bottom of the post!
---
Jona : Most of my recent time has been spent on lecturing University students at Uppsala University on shaders, post-effects and over all lighting inside of Unity. However, before I went off to do this I managed to finish up my submission to the Artstation Transport Contest.
This also doubles as our first pre-alpha graphics screenshot and is the level of graphical fidelity we'll be aiming at for all areas of the finished game!
Screenshot from the northern forests of Ecbatana.
If you're interested there are some WIP shots on the challenge page as well as in the earlier recaps, here's a wireframe for those interested as well!
As you can see the grass is rather extremely tightly packed and using an expensive SpeedTree shader, despite all this, it's still a pretty light scene discounting the 1.9million tris.
Optimizing is for another day, now we have a goal in mind!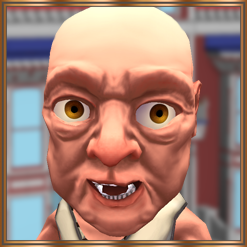 Continuing, others than me have received clothes now and, while that isn't exciting, at all...

I! Have brought out some pillows and such for you to put your merchandise on... That is, once you've rented that patch of land from me!

Ambrosia isn't too happy with my company though, so you should get here quickly, she is YOUR pet after all.
---
Jona : So, what warrants such a long post? Cloth, and yet more cloth! Let's start off with this image of some tables and merchandise holders.
With the help of Marvelous Designer I was able to very quickly create table cloths and some rather nice pillows for showing off merchandise.
I also created a new PBR shader for the cloth which allows for more advanced manipulation of detail textures, you will be able to buy (and sell!) patterns and cloth colors to customize everything about your shop!
As you can see, this isn't restricted to your shop, you will also be able to customize your clothes to fit with your personal style!
---
Krister : My focus area at the time is AI, so I'm building a list of tasks different NPCs will be able to perform before building the actual behavior tree that will bring them to life, starting out with the basic and most common tasks like patrol, follow and so on hoping to start of with a rather primitive AI to fight against.
---
Concept art by sitcomtom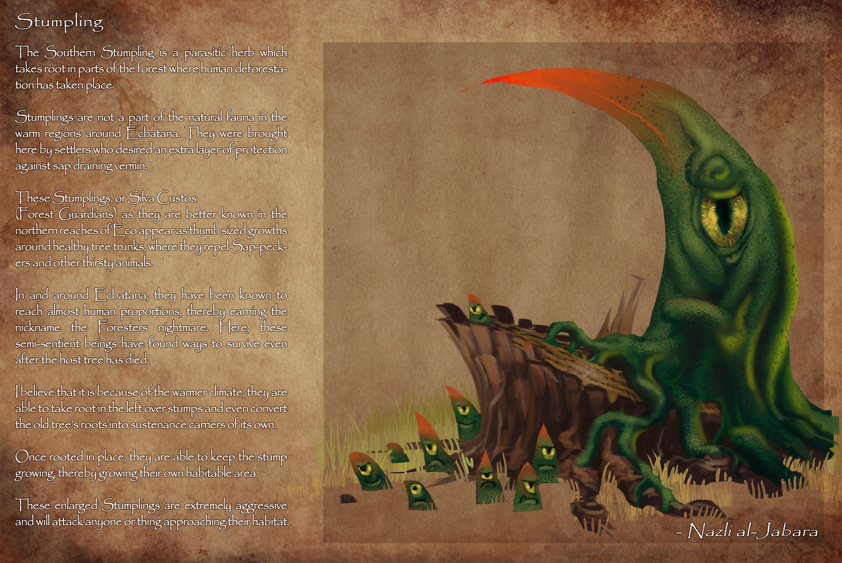 Tom created this piece based upon a text Jona wrote on Stumplings, a menace which takes root in old trees which have been befouled by the Black Water.