There are a lot of things that have been finished since November. And there is more to come. But, let's talk about the things that there are already finished in this article.
Upgraded the AI schematics to allow AI to take account of elemental advantages and affinity. In this new setup, the AI will compute all possible flow of actions of a single turn while taking account of its personality, AI type, movement focus, action type favoritism, target priority, tag team and elemental knowledge to calculate the final value of each flow. After all is calculated within nanoseconds, thanks to all the necessary variables are already inside data tables beforehand, the AI will always choose the flow of actions with the highest value and enact it.
Initiative System Overhaul
Change the existing initiative system which is "roll every character's initiative at the start of each battle" to a new one which is "roll every character's initiative at the start of each round in battle". This make agility boosting and lowering techniques significantly useful in battle for adjusting turns, since initiative is calculated based on agility + initiative dices.
A new demo has been released with the top two features being added into it. I have also finished some minor bugs and dialog fixes in the demo. In addition, the demo have been changed to allow players to skip character creation if they wished so. Sadly, Linux and Mac build is discontinued to my inability to address any issues those users have with the demo because I don't have any Linux or Mac machine available.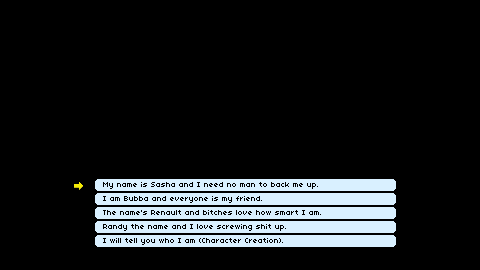 While you can't enjoy these in the demo, there are some new classes being added into the game. They are:


Fullback
This heavily armored fella finally bring his formidable skills to the streets.


Technician
Handy to have when your appliances are broken yet again.


Chemist
A sadistic fucker who use his knowledge of chemistry to screw with others.

Outcast
An unhinged person that nobody want to be caught associating with. The strong BO doesn't help either.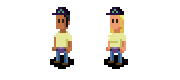 Dealer
Packing a helluva lot of drugs, this guy is every student best friend and every parent worst nightmare.
And that's all for this update. As usual, the demo link is below. Enjoy yourself!