Hey there, redneck fans. We've been a little busy in so many things that we don't have a specific devlog this week. Don't be sad, we are doing something different. We are showing you how we made one of our new enemies from scrath, from concept to 3D and beyond. As you can guess for the title, yes, it's a monkey. More exactly, a Monkey Statue.
What about the monkey?
The Monkey Statue is a fairly curious enemy, probably one of the most bizarre ones we've got in the game. We wanted an enemy that would pass as part of the scenery, so making it a statue was something obvious. It's something typical and lot of games do it, but if something works, you don't go and change it just so.
First time you see it, you'll think it's just a statue in the middle of a room, but then it comes alive and attacks you, it will be a little hard to avoid. Also, look at that face. Isn't it both silly and disturbing? And those eyes…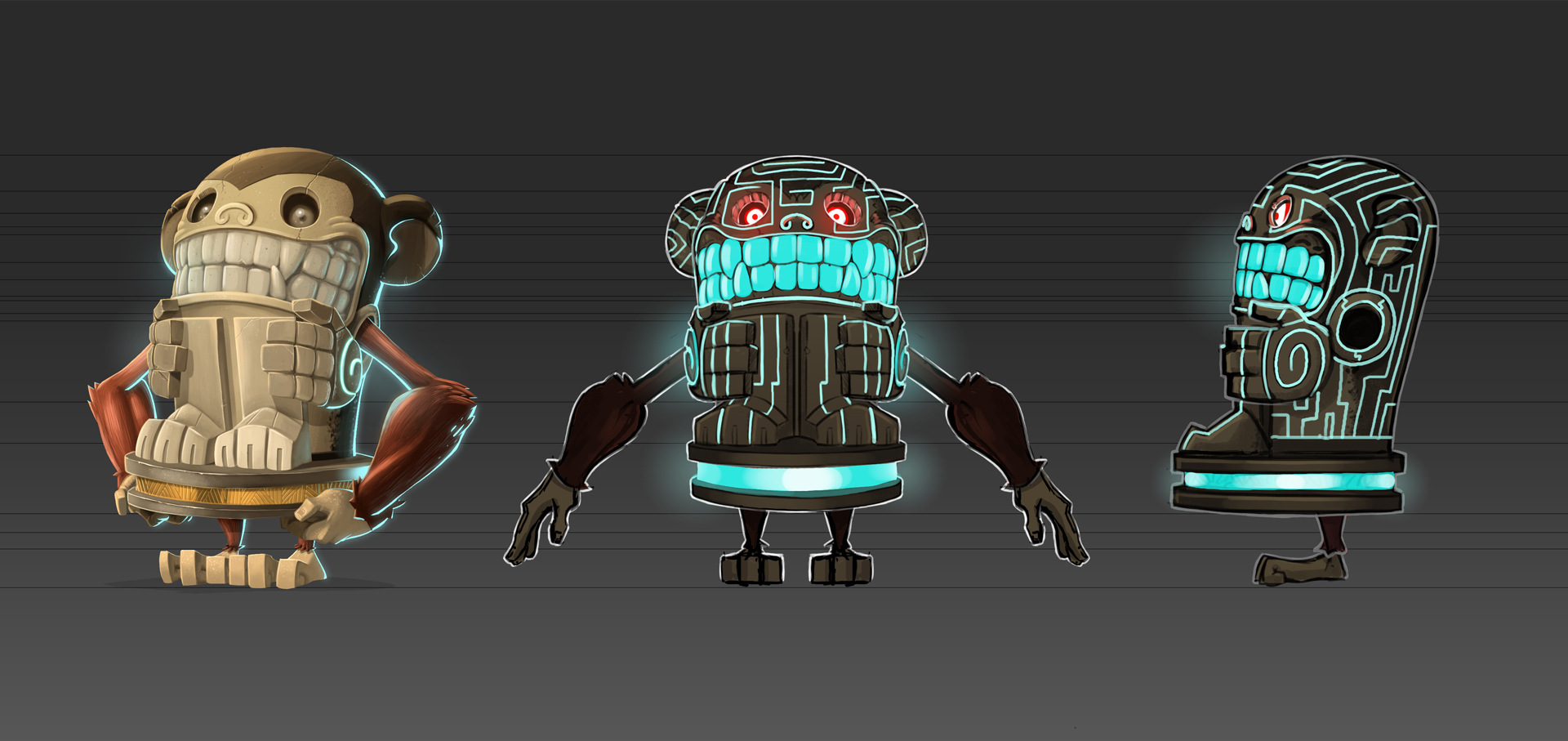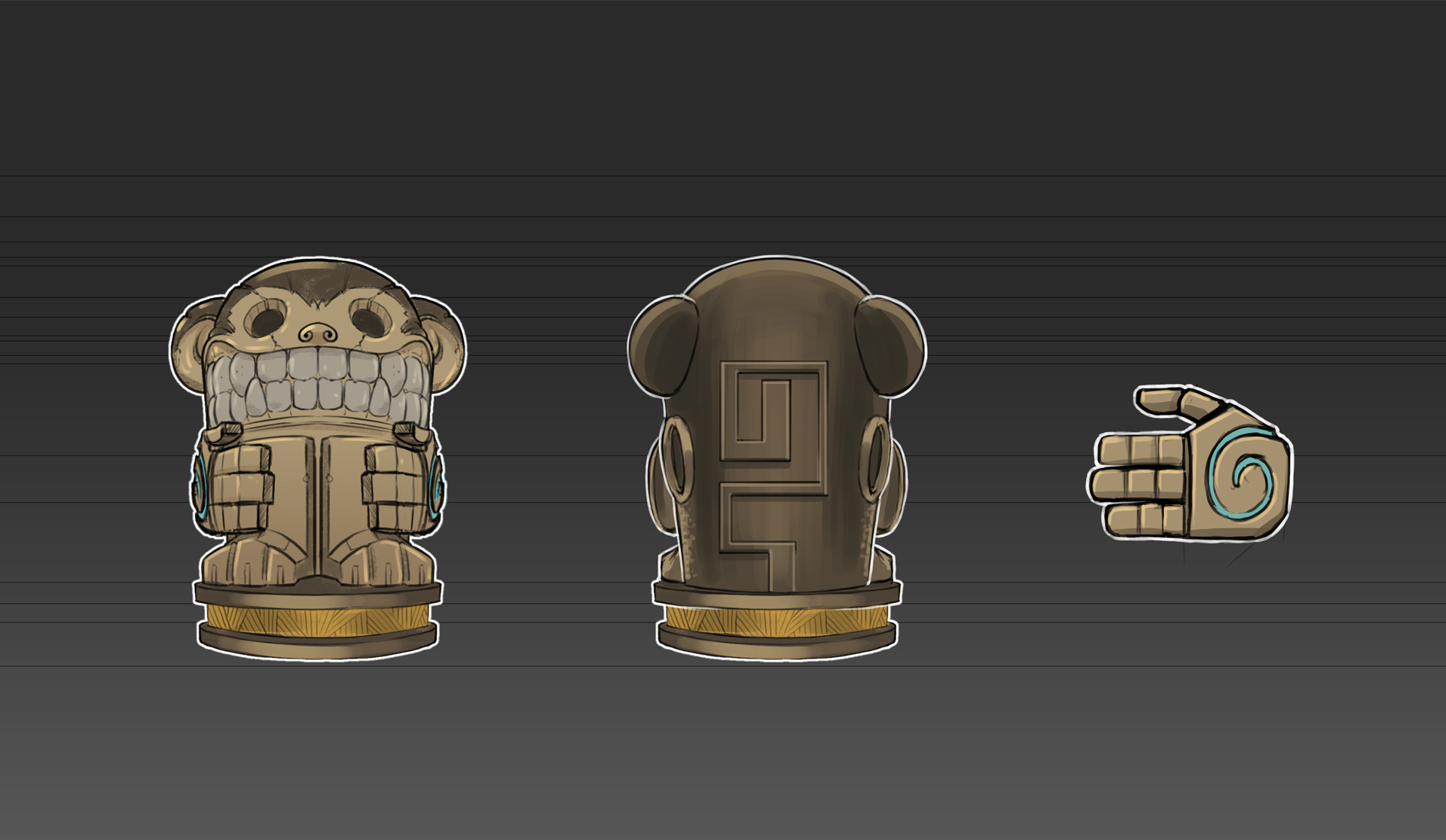 In the beginning, it was not our intention to make it so uncomfortable to look, but in the process of modeling it, our dear Ana made it even more creepy that it was in the concepts, and we loved it.
The Monkey Statue moves really fast for a sculpted piece of rock and will attack you with a headbutt. It's AI is nothing out of the world: sees you, go for you and attacks you and, if you go away, it will enter its resting state again. Worry not, you'll know in just a glance if it's alive or not. The glowing, menacing runes and eyes are a fair sign.
How we made it?
Well, like this! We recorded everything, from it's conception to the animation. We made a few videos to show each part of the process. Hope you like them.
Speedpanting
Modeling
Z brush
Retopology
Texturing
Animation test (WIP)
Don't be naughty and understand the animation is still a work in progress. We have to adjust how it ignites when attacking and a few details about the animation when the arms move.
And that's it for today. This was light devlog so you don't think we've forgotten about you and you keep getting used to Immortal Redneck enemies. This past week has been hard, and our hands were full, so we hope you understand why we chose to do just a tiny devlog.
Also, we're neck deep in Ludum Dare 34 and we are streaming the whole developing process in Twitch, so follow us and look how tired and sleep deprived we are. Also, we'll be tweeting our progress, so follow us in @cremagames too!