SpaceShifter takes place inside a Space Station, which contains our 2 main locations; the Laboratory and the office.
The Laboratory is the place used for most of the puzzles in the game where the player will spend most of his time in.
The Office is where the player is able to gather information about his surroundings, current experiments and researches about every element in the game.
Since, SpaceShifter takes place in a VR environment, meaning it will be seen by the player in first person perspective and they'll always have a 360º view of the scenery around them, every visual aspect needs to be planned and structured in a way that players do not get overwhelmed and overstimulated of too much visual information.
---
General Visual specifications
The game features a 3D low-poly art style. We went for a grey-scale and blue-ish color scheme to convey the illusion of unlimited space and portray emotions of coldness and an unfriendly environment and to stay true to a Futuristic Sci-Fi look.
Gray-scales; In order to have a nice contrast but yet a not too strong one between colors and shadows.

Shades of Blue; Will enhance the objects and make them more noticeable. Since it's a Laboratory it is better to stay with colors that players are already familiar with and will then associate and be able to put themselves quicker in their role. The shades should be as natural as possible to not come in conflict with colors that will represent other dimensions.

The contrast and changes between the cold colors and the other vibrant colors is used to help the player identify the reality changes between the traveling into other dimensions and timespans.

Key objects (interactables) will be highlighted with shaders in order to show their importance in the game's progression.
---
The Laboratory
A place where the inside is made of simple objects and a clean look to not distract the player from their objective or cause any type of discomfort to the player while playing due to the many following distortion effects and dimension shifts. Which the team is trying to avoid due to the games main platform (VR) and there are many factors that need to be kept in mind in order to give the players a good gaming experience.
Either Way, the laboratory consists of a small room with some desks where maximal 2 - 3 people could be in with a big window so the player is able to see a beautiful view of the universe.
We made this moodboard based on the research we made on the internet that helped us visualize better what we really wanted for the laboratory to look like.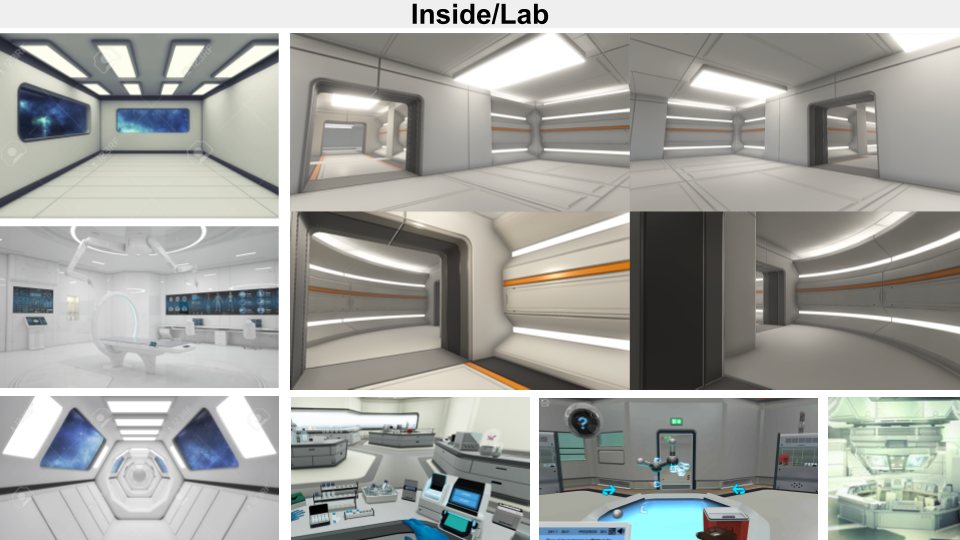 ---
Based on this, and some more research made in movies, series etc. We came up with this new look for our Laboratory (Sketches made by our Artist: joana_silva).
Inital Sketch of Laboratory: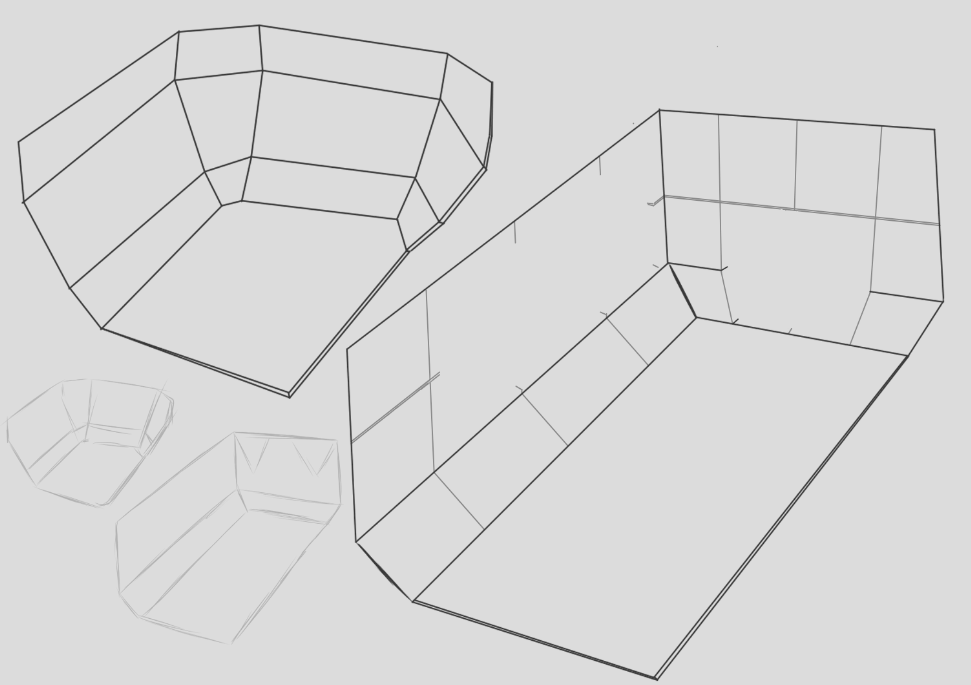 Choosen Sketch of
Laboratory
: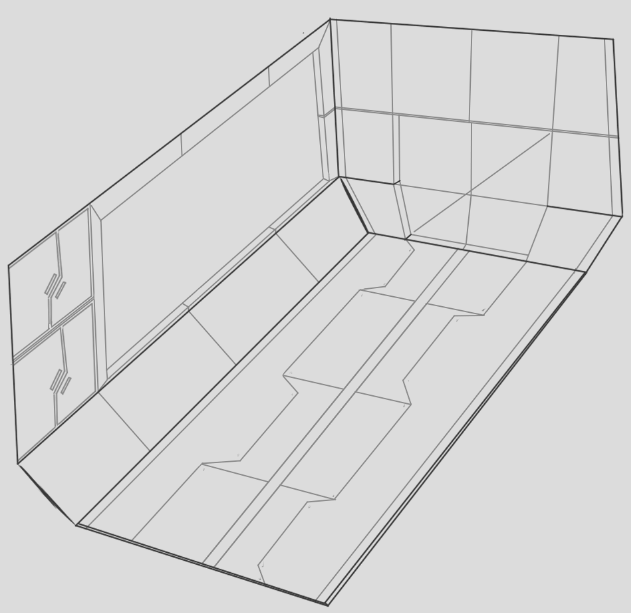 Final Sketch of
Laboratory with color
: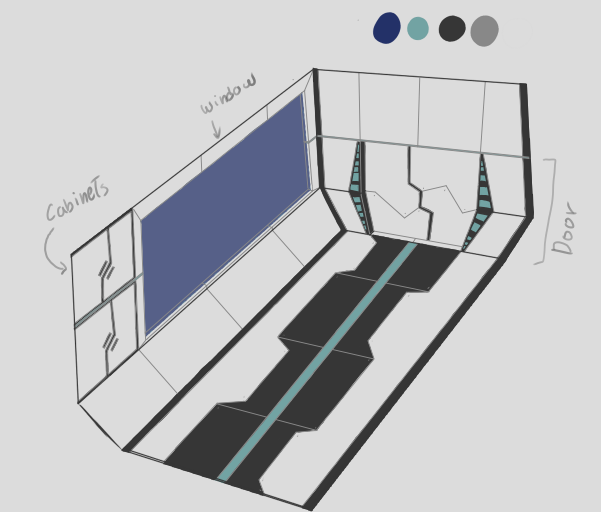 And that was it! I hope you liked to see some insights of the art of SpaceShifter!
Where to find us:
Instagram: the.joes.co
Twitter: TheJoes7
See you soon!