Final Art - Characters!
Here are the first couple assets of our game, its likely the style of painting will change reasonably along the progress. From right to left the most detailed t most simple (which is the one we are more inclined to choose!)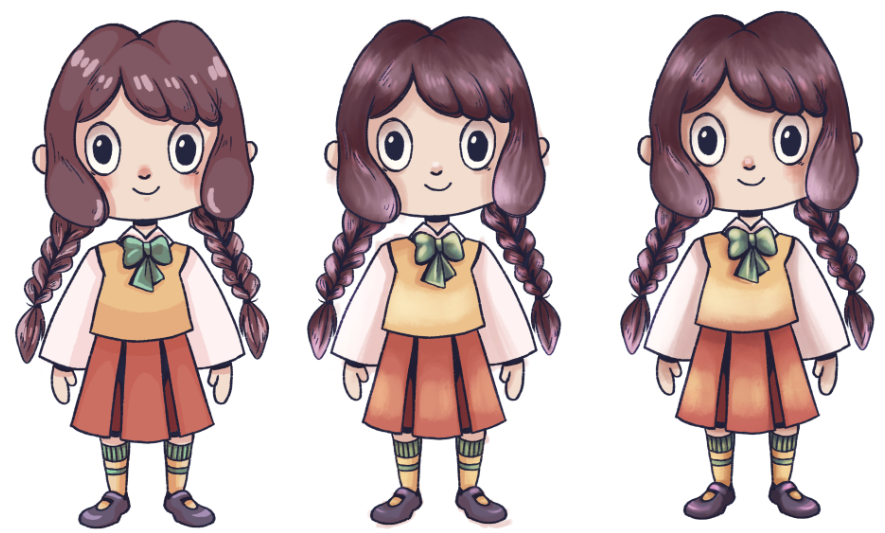 Struggle!
We have been struggling to choose how to present our characters eyes. Here are some variations so you guys could help us on choosing!

Final Art - Furniture!
Here are some assets that will be in the soon release pre-alpha build! ;)
Pre-Alpha Build!
Soon we will be releasing a very early build of the game, that will only include the build mode of the game (just buildin the school, no management at all). We started by this part because is the core of the game and the hardest one - so we tackled it head on of course.
Very simple wall and floor build for now. The grid will be changed, of course.
There's still a lot to be done until the pre-alpha but we are getting there, tune in for next post, we will probably have the build catalog already made, who knows? :)
Until next week!