Random concept art / variations
This week we've been working a lot on the objects of our game, roughly just making variations and trying to make interesting shapes that can easily stand out in a game where there are a lot of assets. We still think they aren't "magical" enough to fit the environment but we are just laying out essential objects we will need in the game.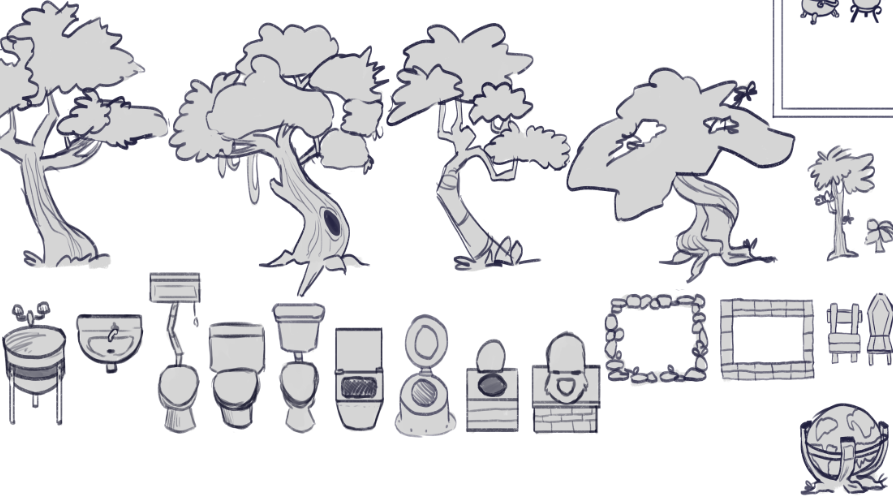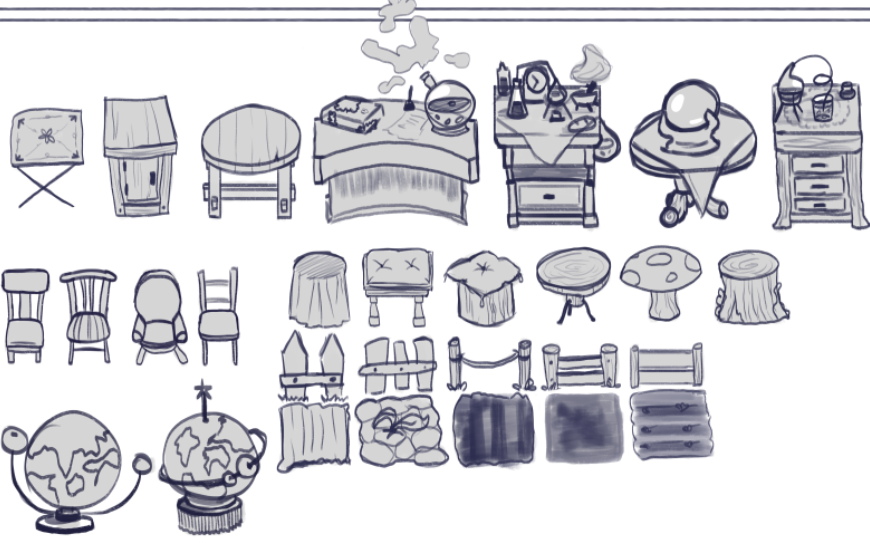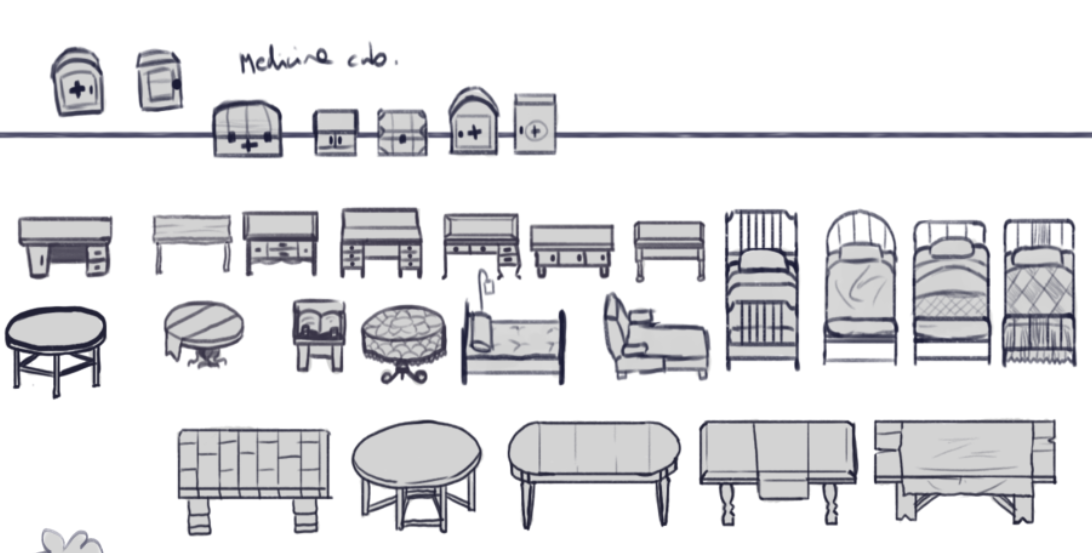 We will just leave some concepts here for everyone to see.
After that we also did walls and floor samples concepts, just simply seeing the patterns we would use. We wanted to include a little of each material, wood, stone, wallpaper, etc, but this will likely change to fit everything else in the game.
Walls!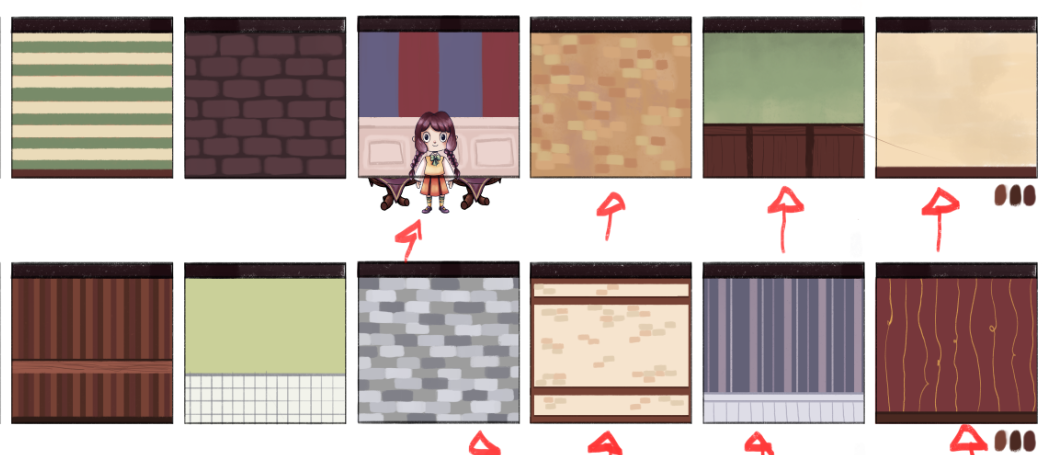 Floors!


We will also need to change a lot in the detail matter since we will have to test if there isn't much noise with all these obejcts and everything fits each other.
Students hair and uniform
For the students, we already chose their hairstyles and uniforms (with colors too!) and here they are. We tried to be inclusive with the length, hair type and will be too with the colors of course (and adding a little bit of fun in the middle).
Here is with the front, side and back!
Female!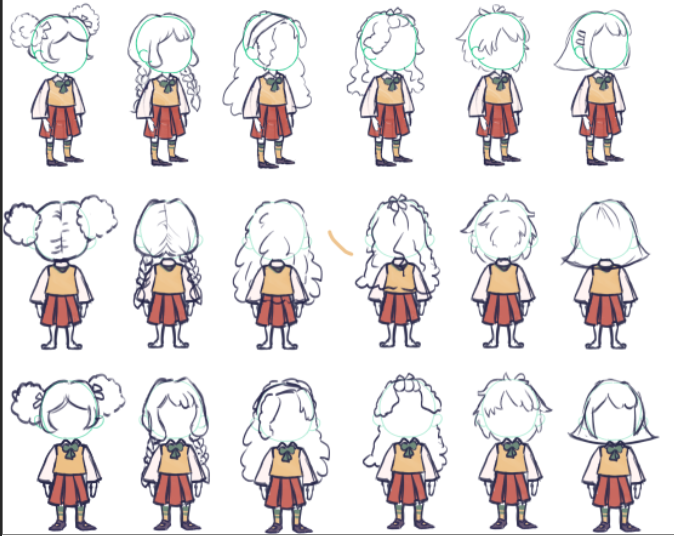 Male!
Bullshots!
Here are two bullshots of what will be, eventually, our game. There are 3 modes, the build, live and principal's office. Here we made a layout example of the build mode, and live mode.
Live mode bullshot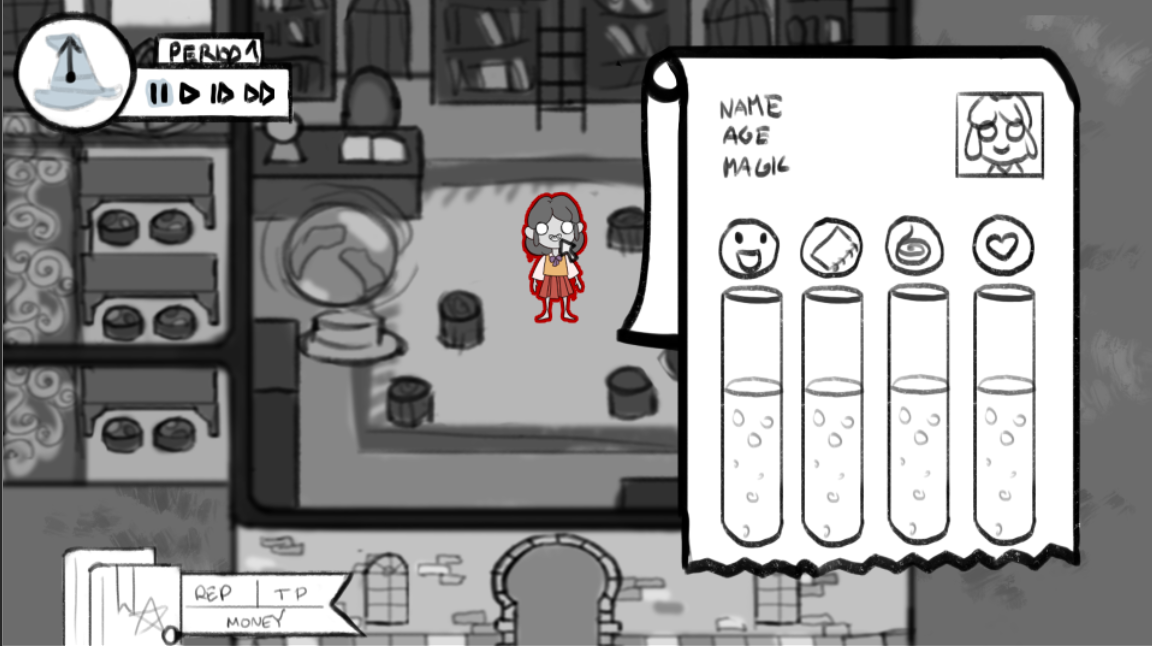 Build mode bullshot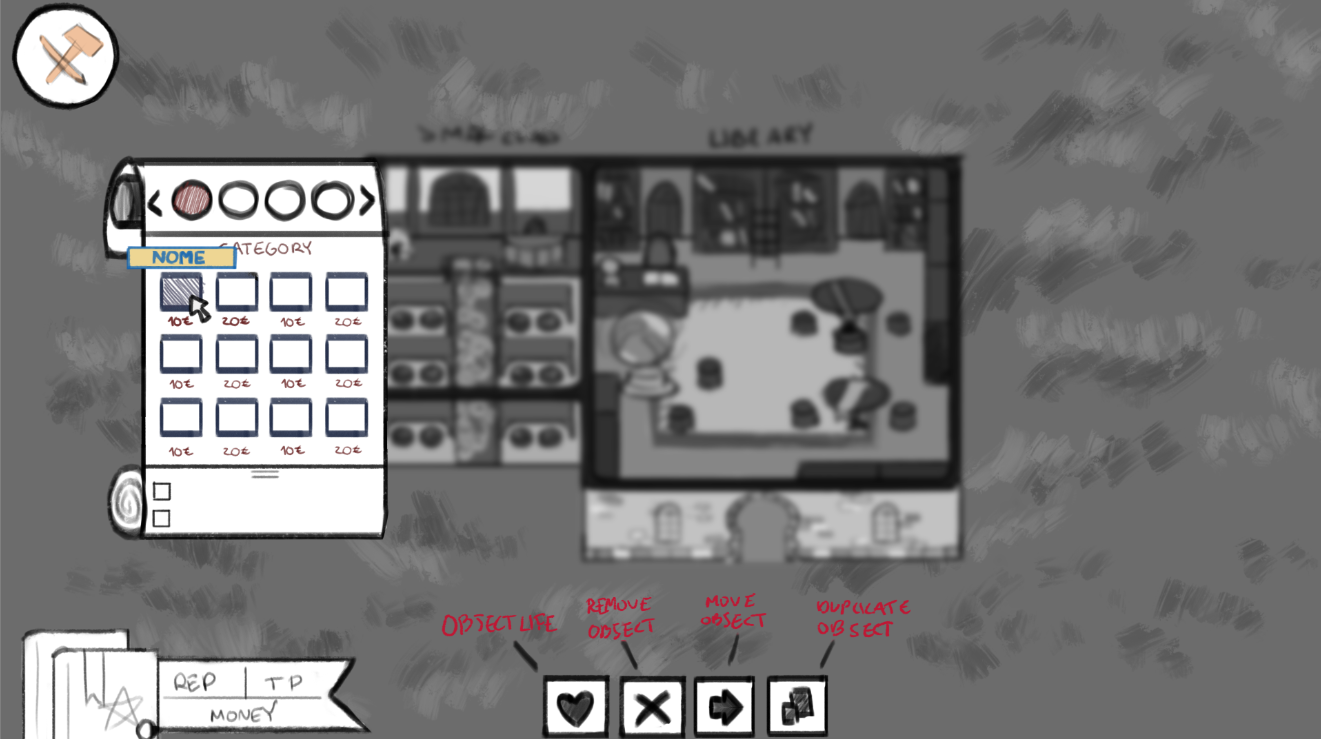 Feel free to give us any feedback you think we might need or will benefit from, and also just say what you think of how it is coming along!
Tune in next week for some Game art samples and some programming! See you next week!