⚔️ Hi everyone! ⚔️

The beginning of a new year made me look back on the development of Good Night, Knight. As you may know, we're very close to the release of the game in Early Access - a quick reminder, it will happen on February 16th, so save the date ;) I think it is a perfect moment to take a walk down memory lane and check out how it all started.
Dark Souls, that isn't Dark Souls?
So, it's kind of a silly story that may make people roll their eyes, but the first impulse that had led me to develop the game came from a negative feeling, not a positive one.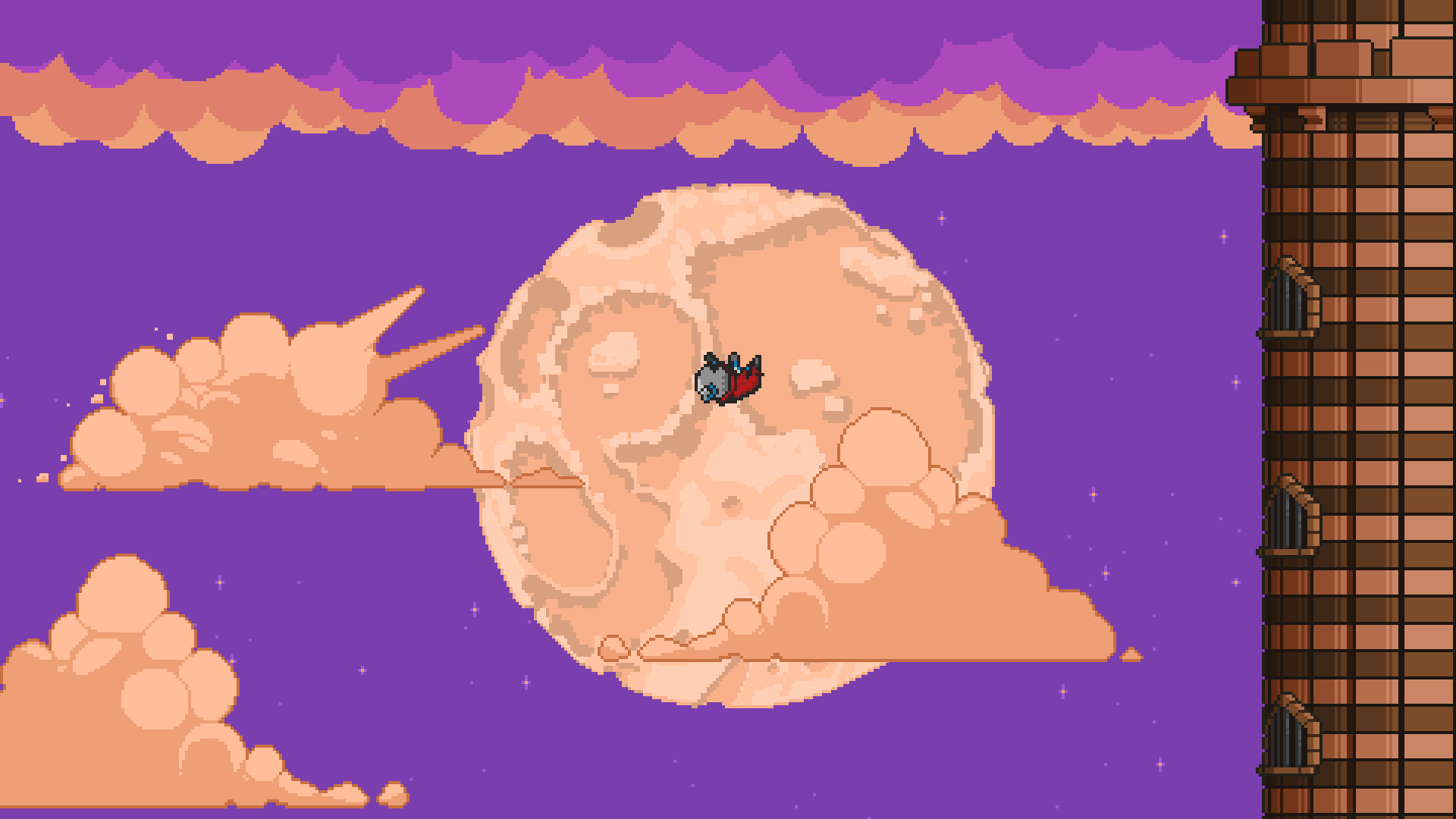 Around the year 2014, I grew increasingly annoyed at games being called "2D dark souls" when these games generally had little-to-nothing in common with this amazing franchise. I've played these games, I've read the articles and then wonder how wrong it is to call those games that way. I was like: "No! For 2D dark souls it should be played like this, and look like this, and have this instead of that…". Suddenly, without even knowing that, I was already designing Good Night, Knight in my head.

BUT (yeah, there's always a "but") I always thought that as a solo game developer I'd be trapped making small flash mini-games (btw, rest in peace Adobe Flash Player) and such. I thought it's impossible for solo devs to create legit games by high standards. The first one to prove me wrong was Hotline Miami, and then more and more games, that I considered to be pretty neat, kept popping up. At that point, I was proven wrong and started looking into developing a full-scale game.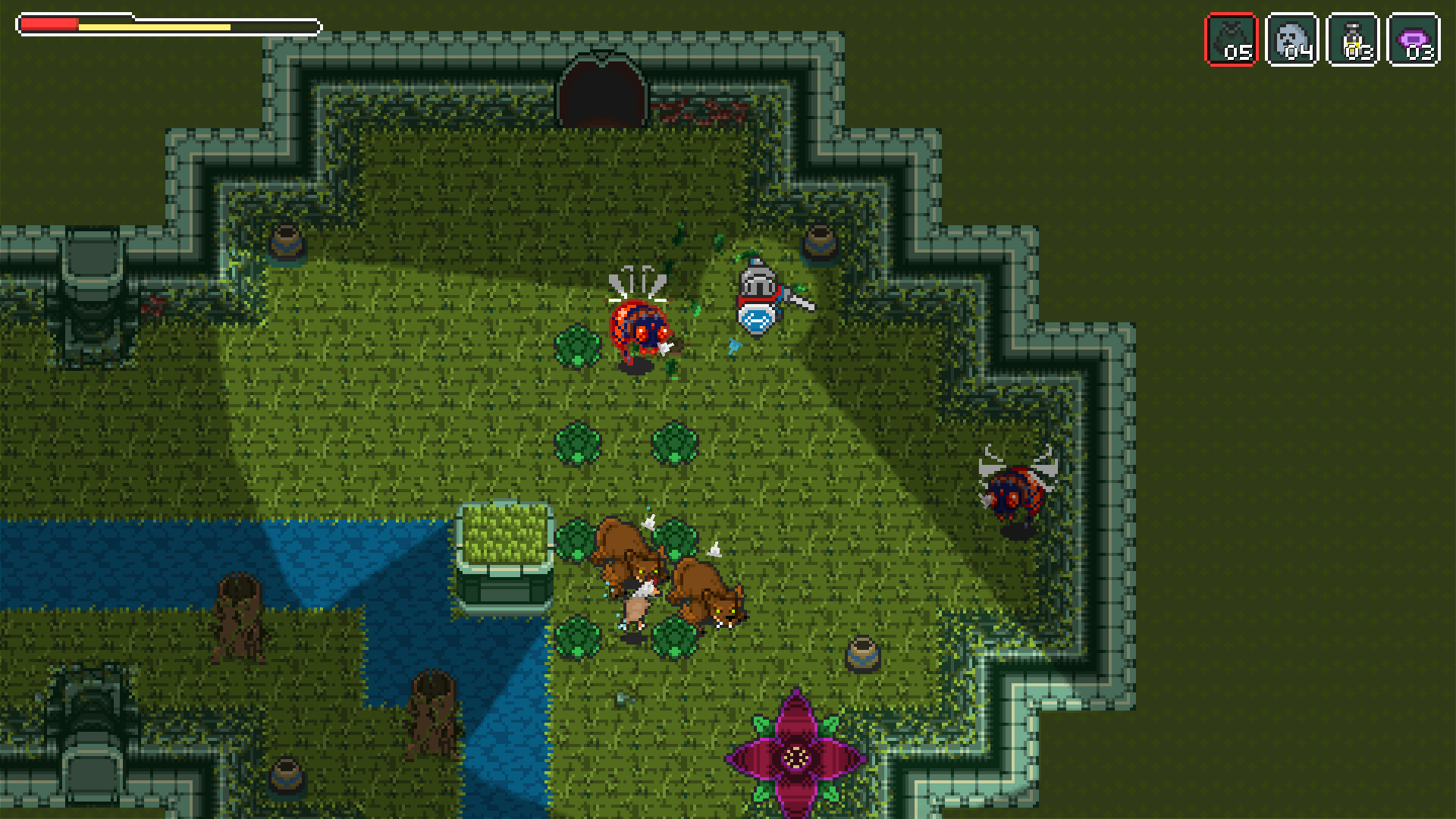 Initially, Good Night, Knight was supposed to be a very simple Dark Souls demake, essentially a game made in protest. But through the course of 5 years of development more and more systems were added and GNK became something entirely different, and at this point... it would be completely wrong to call it a "2D dark souls" 🙃
Inspirations from various places
The first "kick-in-the-butt" for me and my game was, like I mentioned before, Hotline Miami, but Good Night, Knight was inspired by many others of my favorite games. Three big ones are The Legend of Zelda Link to the Past, Dark Souls (obviously), and Binding of Isaac. With a bit of Metal Gear stealth and the "hunt for monster parts to create your equipment" being loosely based on Monster Hunter. Well, GNK is a very crazy mix!
Fun is more fun
The game's mood evolved through development. Initially Good Night, Knight was taking itself too seriously, but I came from flash and we all know how edgy flash devs can be! It was way more enjoyment to poke fun and to not take things so gravely. Eventually, the game's story became a mix of making fun of game tropes, a bit of 4th-wall breaking, and self-aware edgy comedy.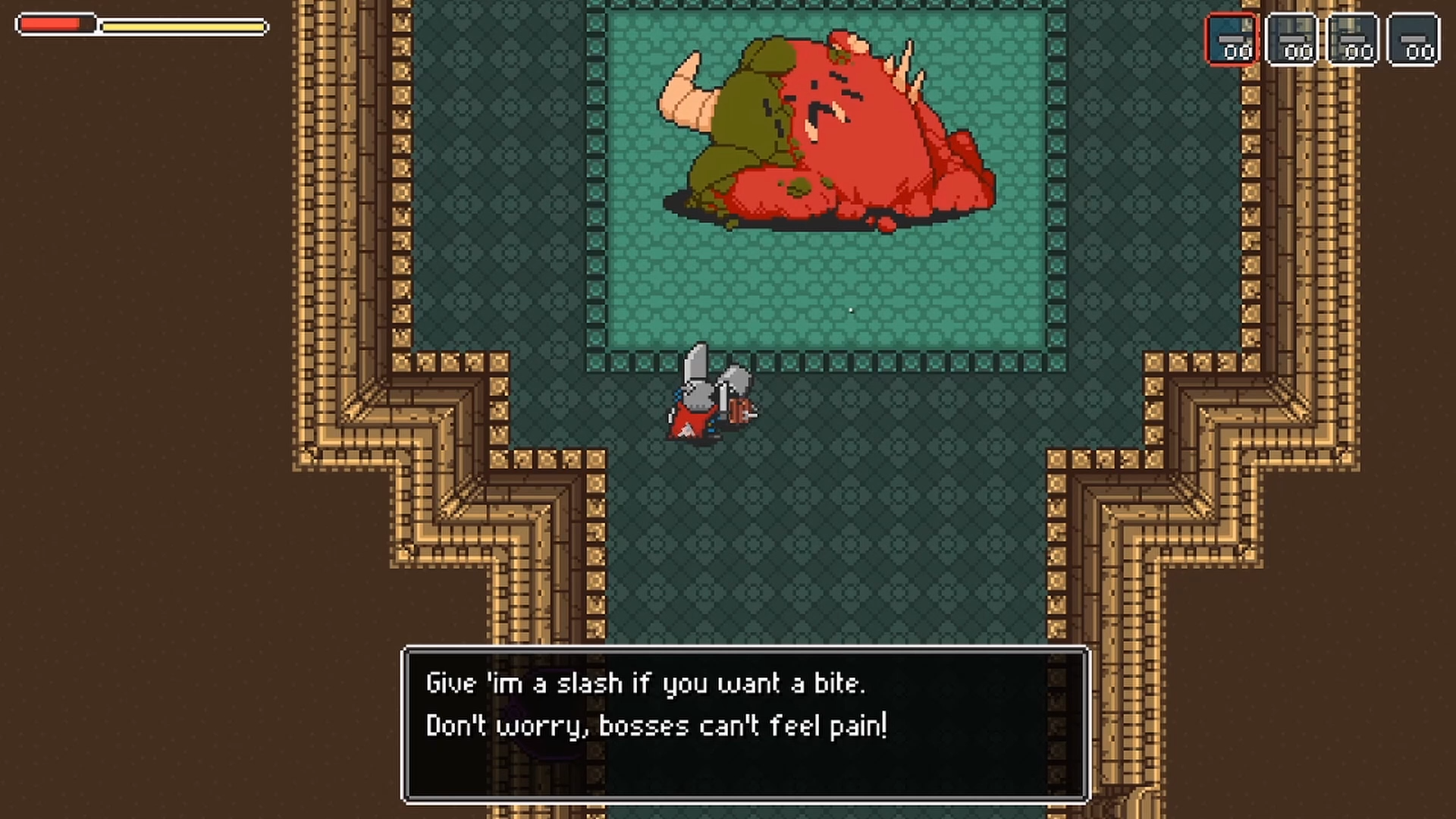 So, this is me - an edgy flash game developer - and my game - a weird mix of humour, pixel-art, and roots of gameplay inspired by Dark Souls. If you like that kind of crazy blend then I think you should like Good Night, Knight :) It is by far the largest and the most ambitious game I've ever made. I hope its procedural and dynamic nature will let people enjoy it for a long time and keep coming back for more. And I hope to continue updating the game after the release in Early Access with new items, enemies, and areas for a long time.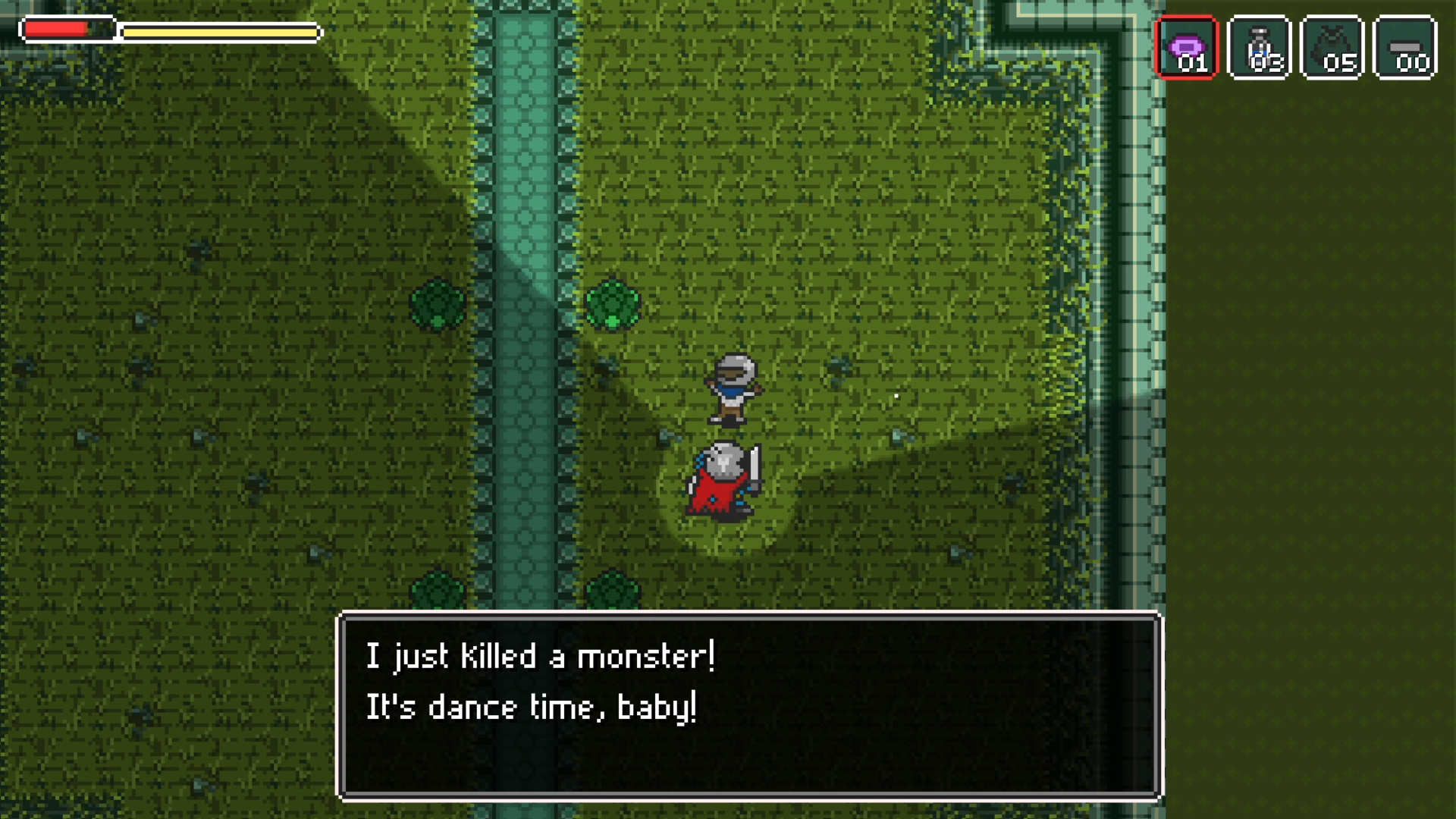 That's it for now, folks! If you managed to make it to the end of this devlog then you're the man! xD But seriously, thank you for supporting my project and I'm quickly getting back to work to deliver the best game I can! If I'll find some more free time perhaps I'll write another devlog about pixel art :)

Cheers!
Knightdev