Hi! It's Roman from Roman Studio. Well my real name is Jakub Kiryluk and I'm the lead game designer on DevLife, but everyone knows me as Roman, so I'm going to introduce myself like that. And don't judge me for the studio name, ok?
Today my PR guy - Adrian - asked me to write a dev log about the game so I'm going to talk a little bit about what DevLife is, how it was made, and also what are the plans for the future. Though, I will tell you more about the last topic after the game releases on August 21st in a separate dev log with a full road map and more details.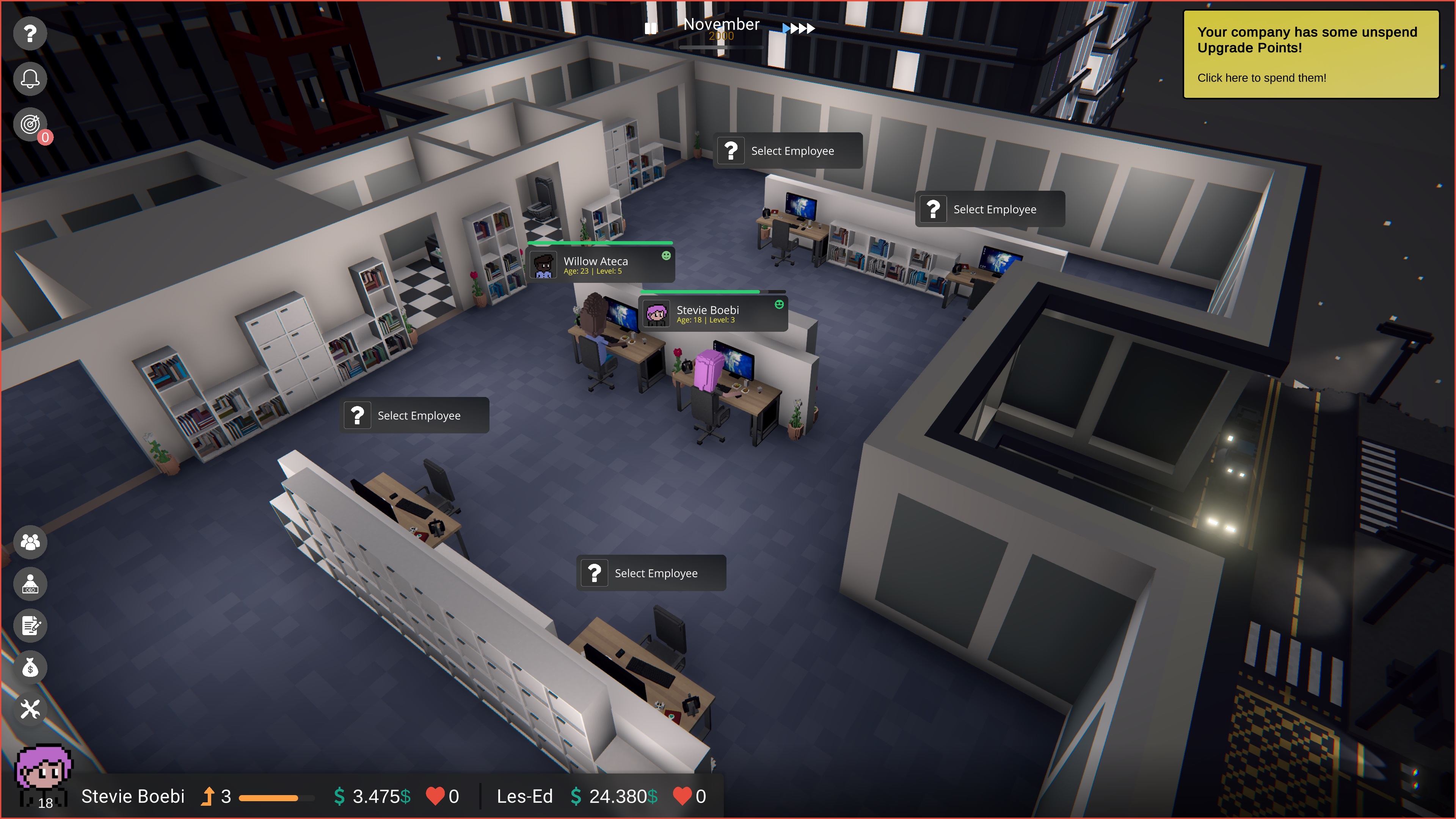 So let's start by asking the most basic question - What is DevLife?
Well like with other basic questions there is no simple answer. At its core DevLife is a simple management tycoon.

You start your career in the IT industry just before hitting eighteen. It's up to you to decide what will be the main focus of your character. You can be a programmer, designer, or tester and specialize in different categories like Websites and Mobile Apps. Then, of course, you start your own company, hire employees, take bigger contracts, and so on.
If you still don't have any idea of what I'm talking about then go watch the official gameplay on our YouTube channel. It should give you a good look at what to expect.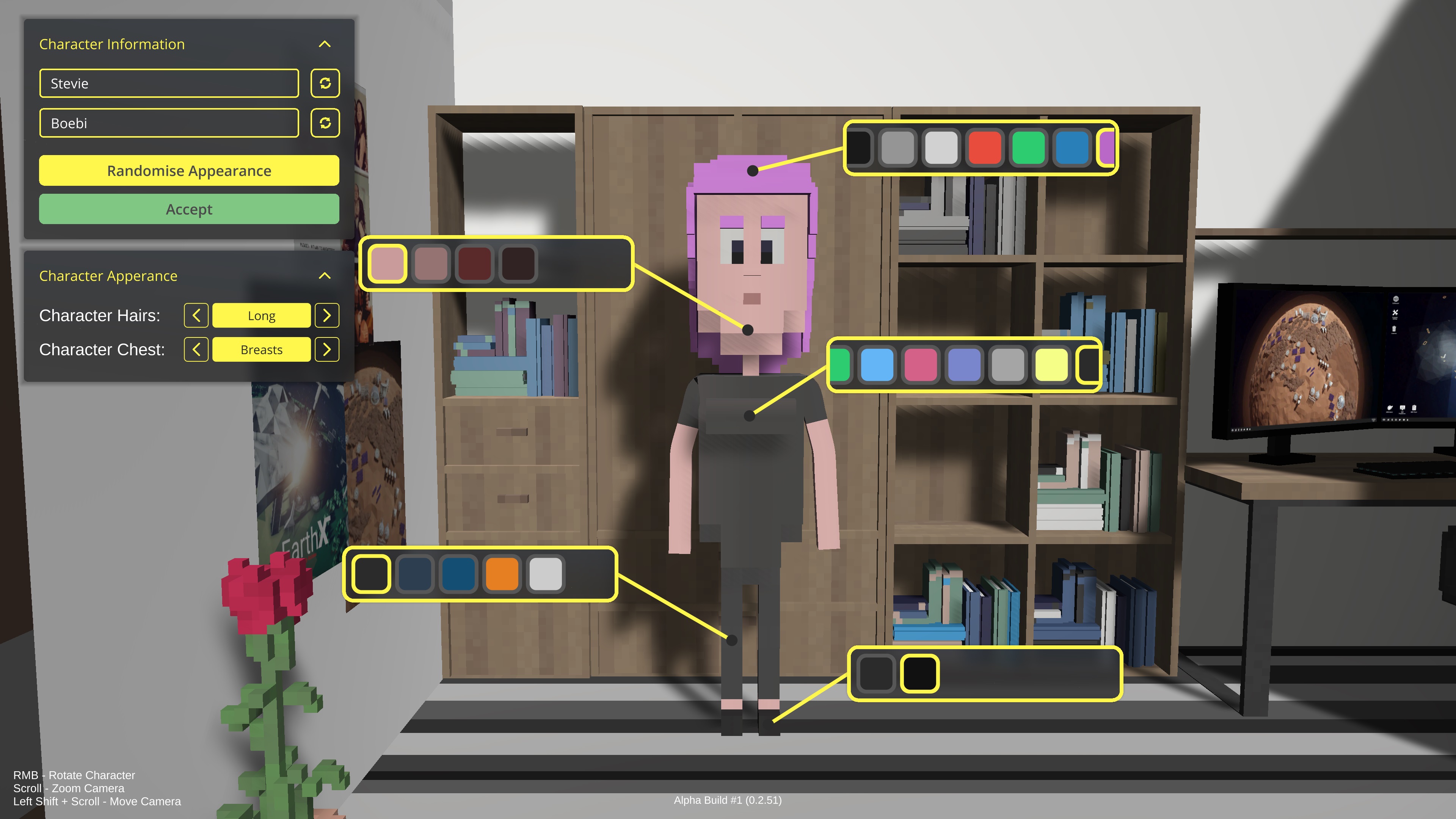 What really distinguishes DevLife from other similar games is the focus on the life aspect.
And life is not always easy. In other games when you go bankrupt it mostly means game over. But not in DevLife. You play through the whole life of the character, so no matter what will happen you will still be able to continue playing. The ultimate end will be your death! On your way there, you will have to face different obstacles and it's up to you to decide how you will handle them.

That's how we start the part where I talk about the cool stuff, that's not ready yet. I really want to put the emphasis on storytelling and role-playing in this game, so our plan is to add character traits and interactive events that will shape the story of your characters. As I said before I won't go into details here but expect the possibility to adopt some cats or find a love (or loves) of your life! At least in the game… And of course, we will add more content, like additional skill trees (Video Games and Desktop Applications) or customization options.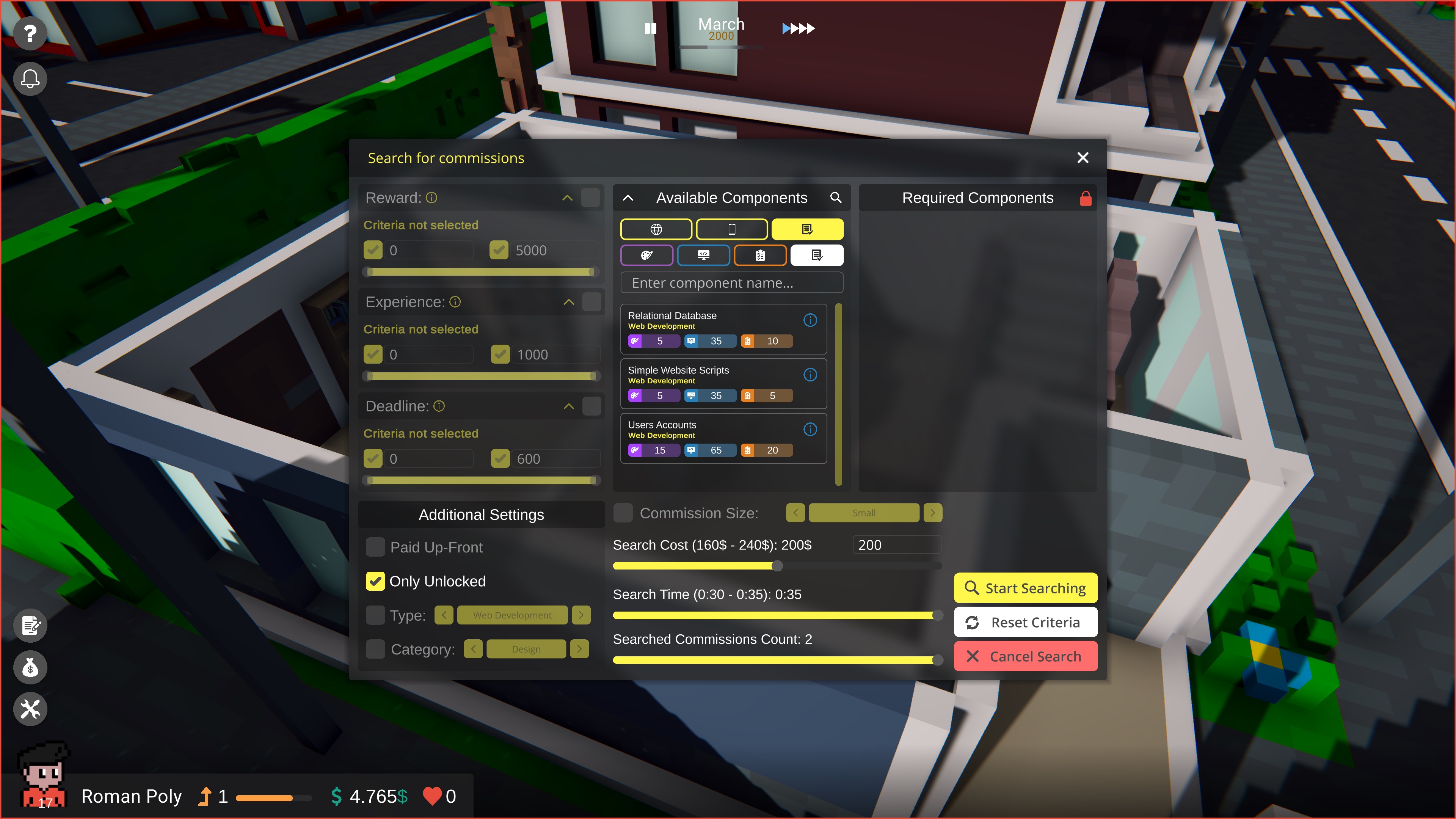 If you've been following us for a longer period of time you might remember something called DevTycoon.
Well, it's nothing else than the previous incarnation of DevLife. It was originally started by Denis Szwarc (a guy from Germany who watched my old video tutorials for Unity, that's how we've met and become friends, he's making another game called EarthX, so go check it out :D) and even got released but then the idea of focusing on the life aspect of the game was born.

Because the code and whole structure of the project were quite badly made (at that time mostly by me) we decided to rebuild the project from scratch. And here we are. Over a year later. Getting ready for the release on Steam!

I hope that you will enjoy what we've prepared for the premiere and that you will stick with us for longer. We want to make this game the best possible so your feedback will be invaluable. That's all for today, so go follow us on social media, join our Discord for news and update, and of course, wishlist DevLife on Steam!

Best to all of you!
Roman