Hello gamers! Last week we went through art... this week we will be doing the same!
Right now the general idea of the game environment is just about finished but studies are still being made to convey what could be in the final product, so today we'll be sticking to that.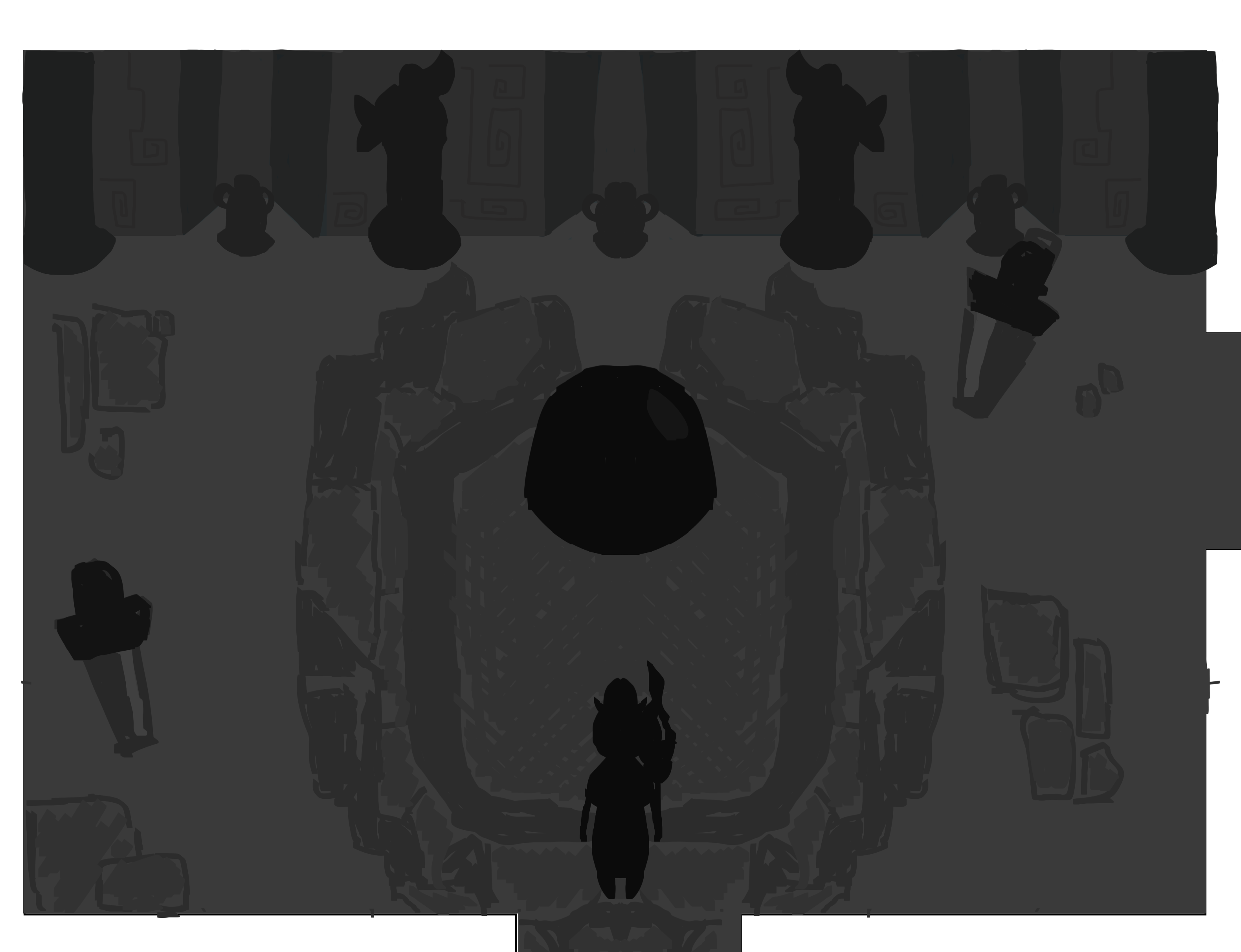 So first of all here is a grayscale study of an indoors chamber, this was good for testing what could be done in the walls and on the ground of the place - there are also some elements that were tested here, like the two swords stuck on the soil.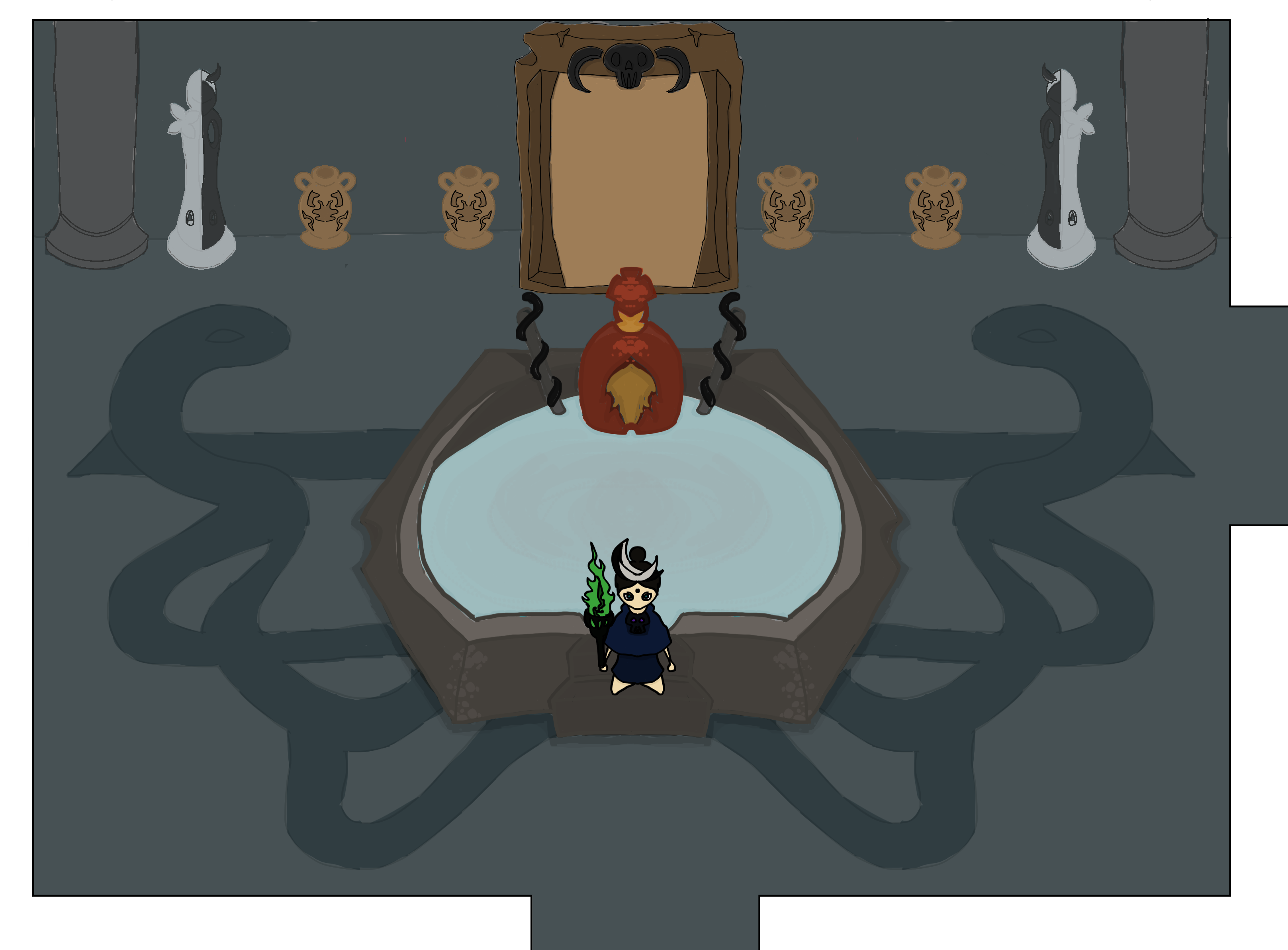 Here we can have a look at a colored indoors chamber, now with detailed elements such as the statues, the Stone Tablet, the vases and the one that's bound to stand out the most - the Healing Springs.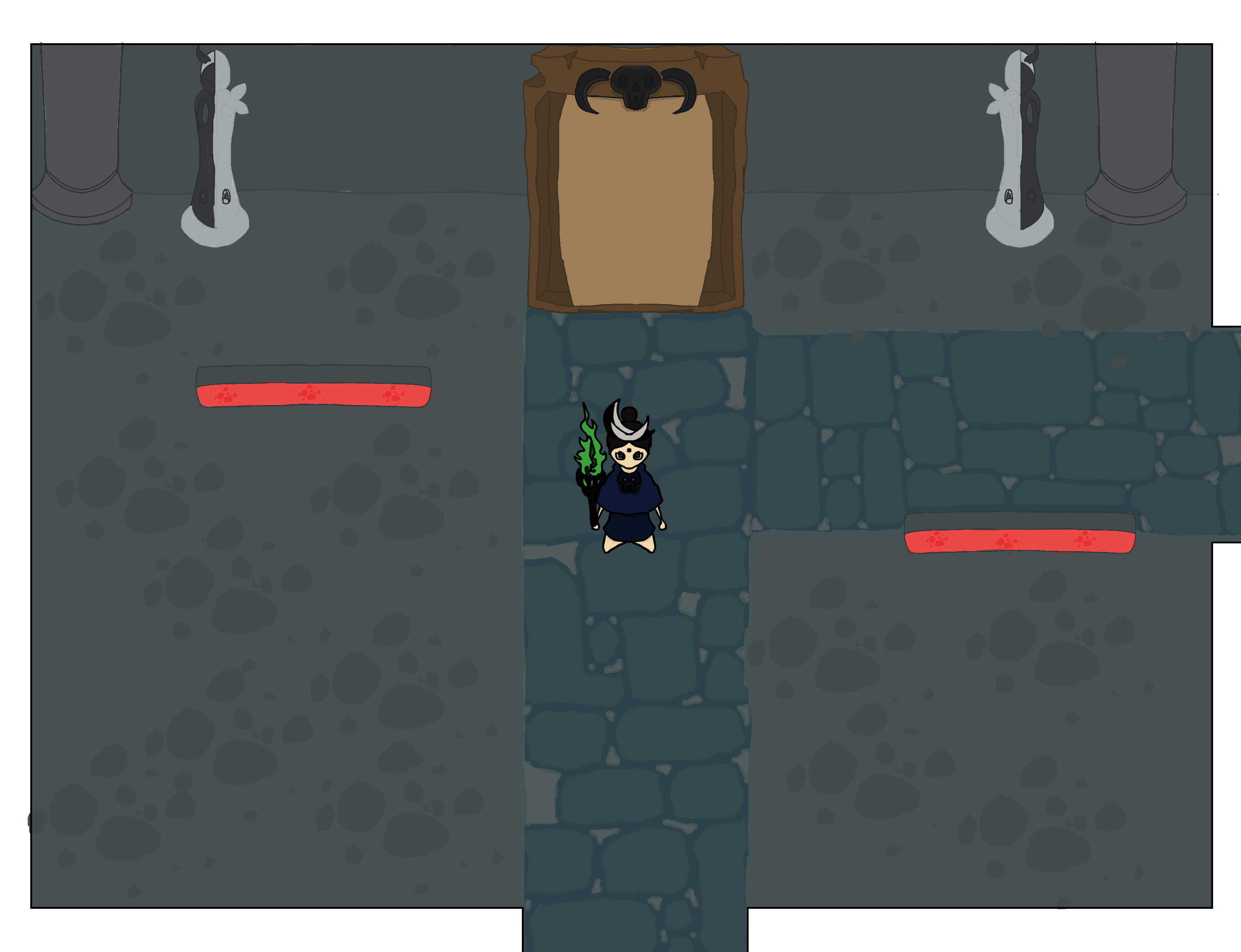 Just like the last one this chamber is indoors but this time it's a rougher place, with holes on the ground revealing hot magma underneath and a different look to the soil.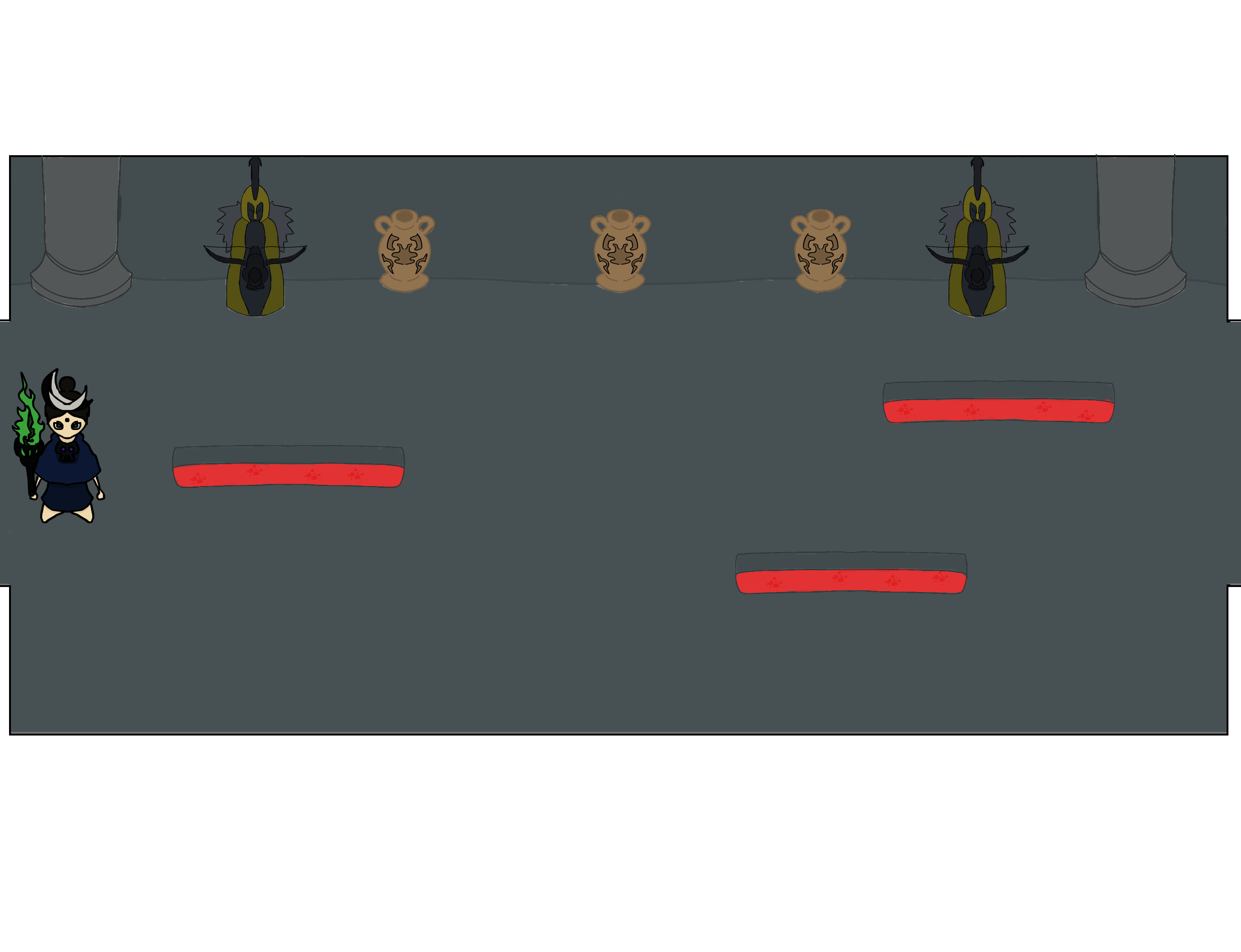 This one is the Hall Chamber, a narrowed and longer one meant to be the resting place of the Guardian Statues that shoot whoever gets in their way. This one is meant to always be an indoors chamber.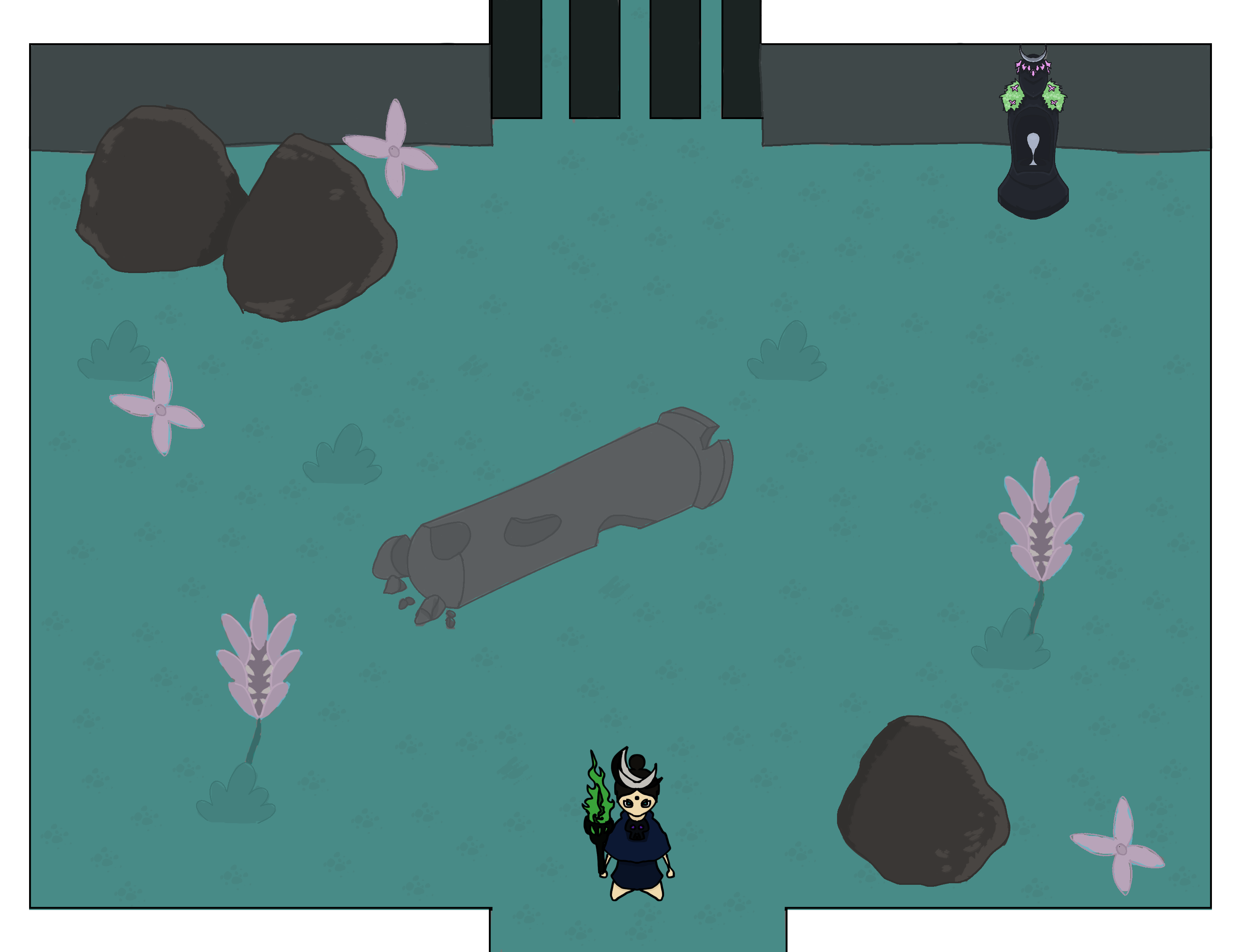 And last but not least we have an Outdoors Chamber ( Finally!).
This one has a livelier look than the ones before it, there's sone flora around, like the big Asphodels and the Monster Flowers as well as debris like rocks and the pillar blocking the way.

That's all for now, in the next weeks we will be delivering some character studies as well so you guys don't have to keep looking at the experimental Hekate that's always chilling in these chambers ;)

Until next time, love from Lowkey Studios!