Hello Gamers :)

Following the input we got last week regarding the art of the game some changes were made and a concept for the possible level design of the game began to be worked on.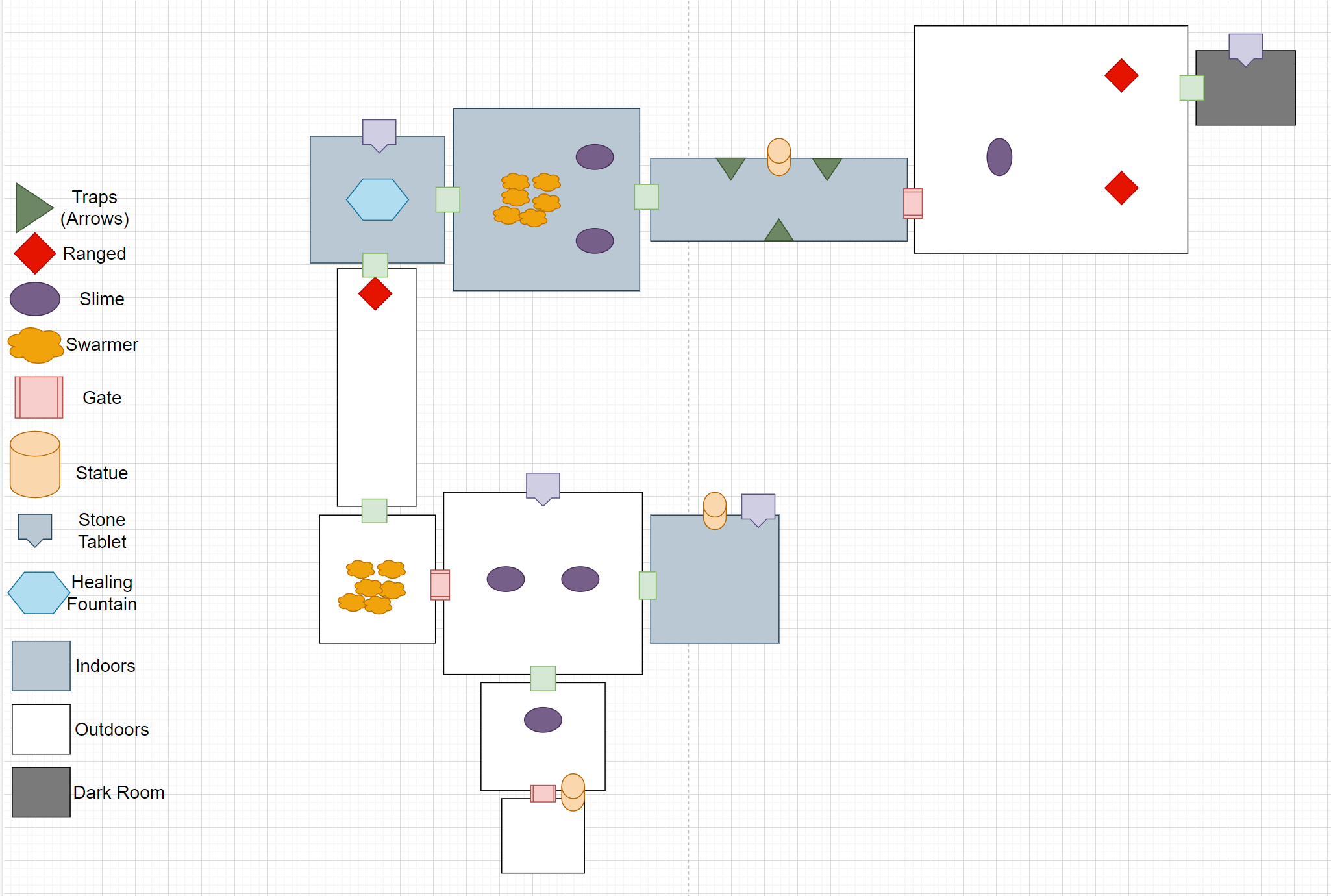 This is the Level Design Concept, on the left are indication of various Assets and Enemies, there are also some room variations here, some wider, some narrower, some indoors and some outdoors.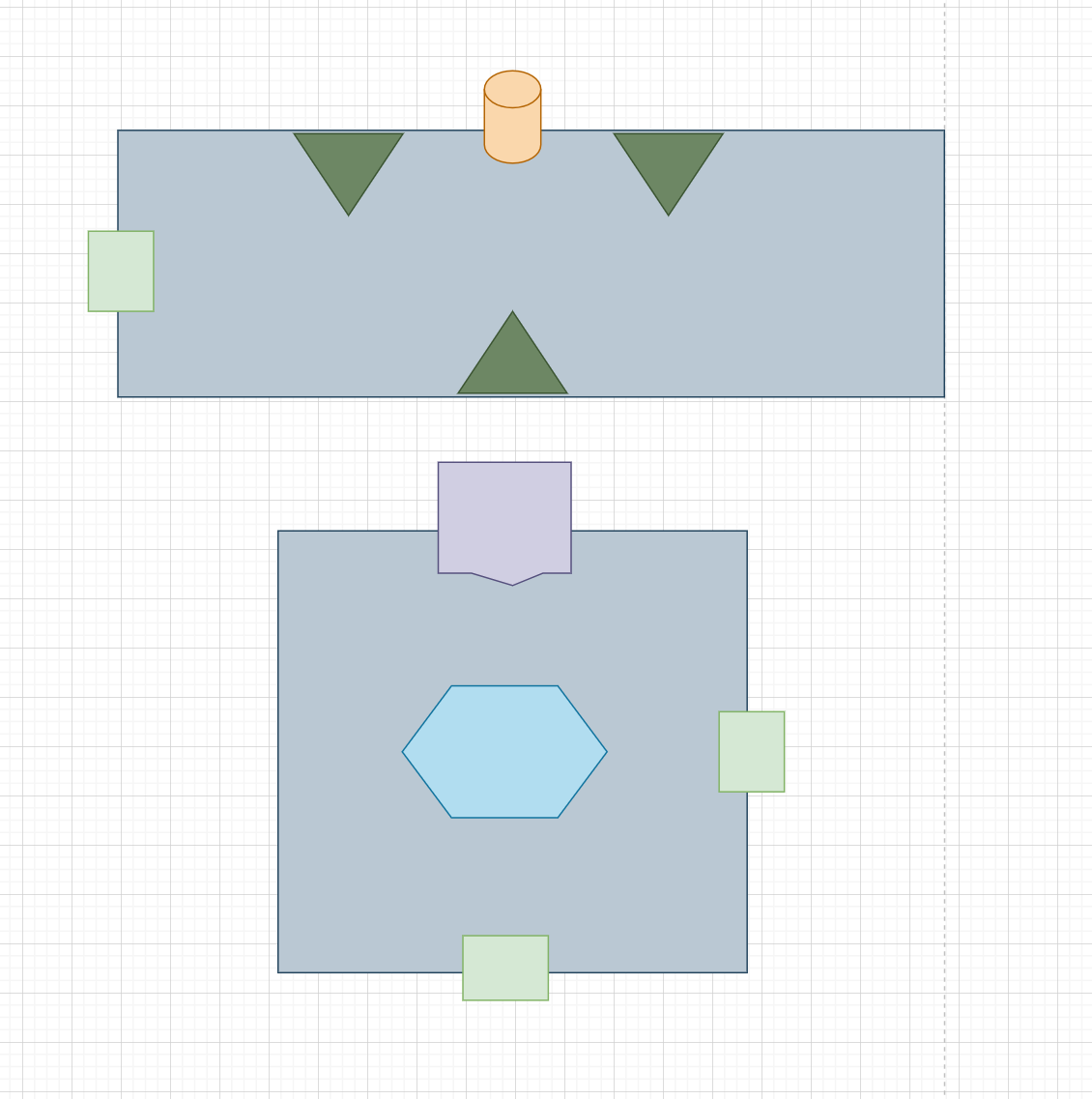 For the game itself we will most likely stick by these two Rooms, a Hall-like chamber to be filled with traps and a Square-ish , more generic, chamber.

Now moving into the art studies: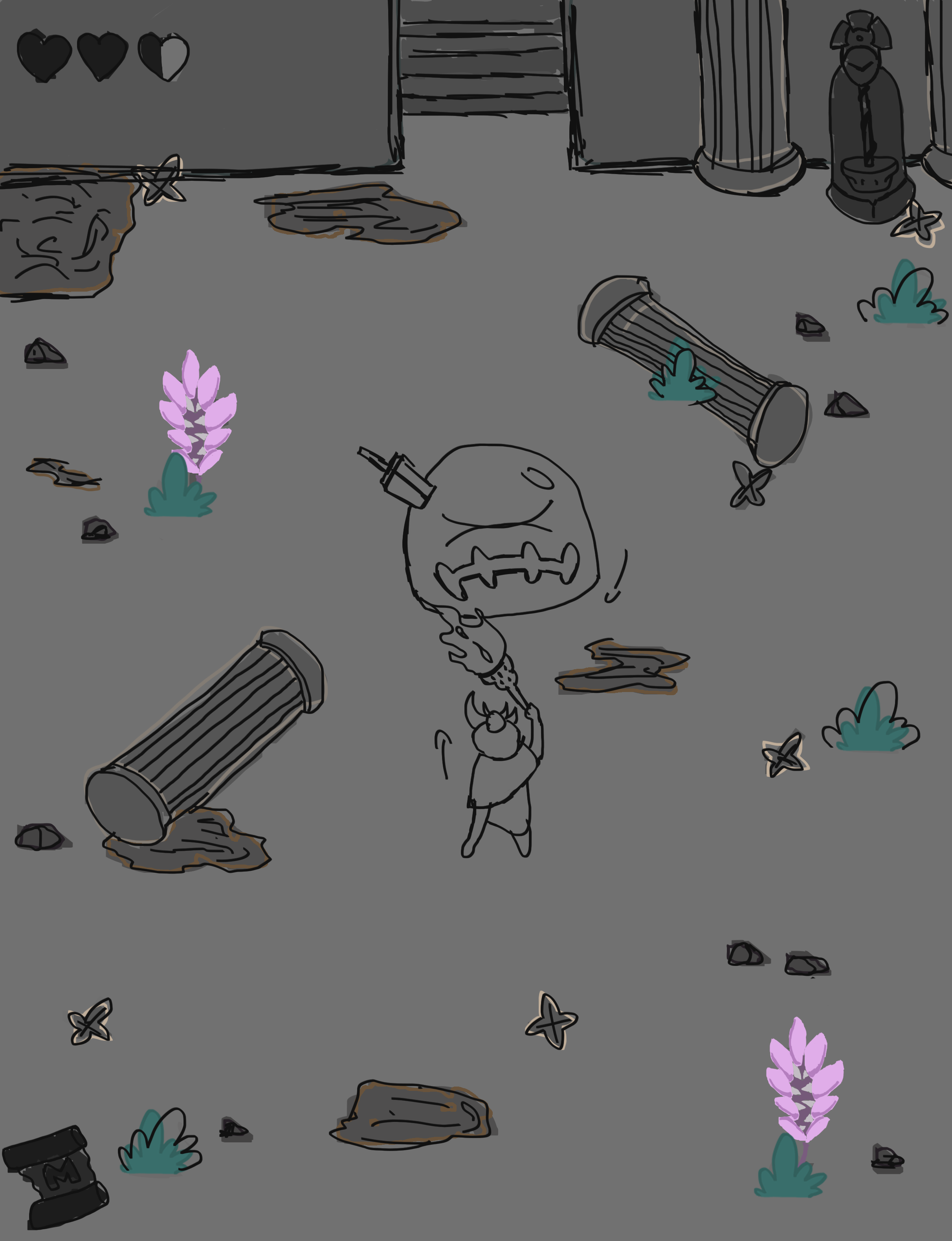 This is a study to evaluate what and how many things could be added in the ground for both asthetic purposes and as obstacles and just training in general for the composition of a game Chamber.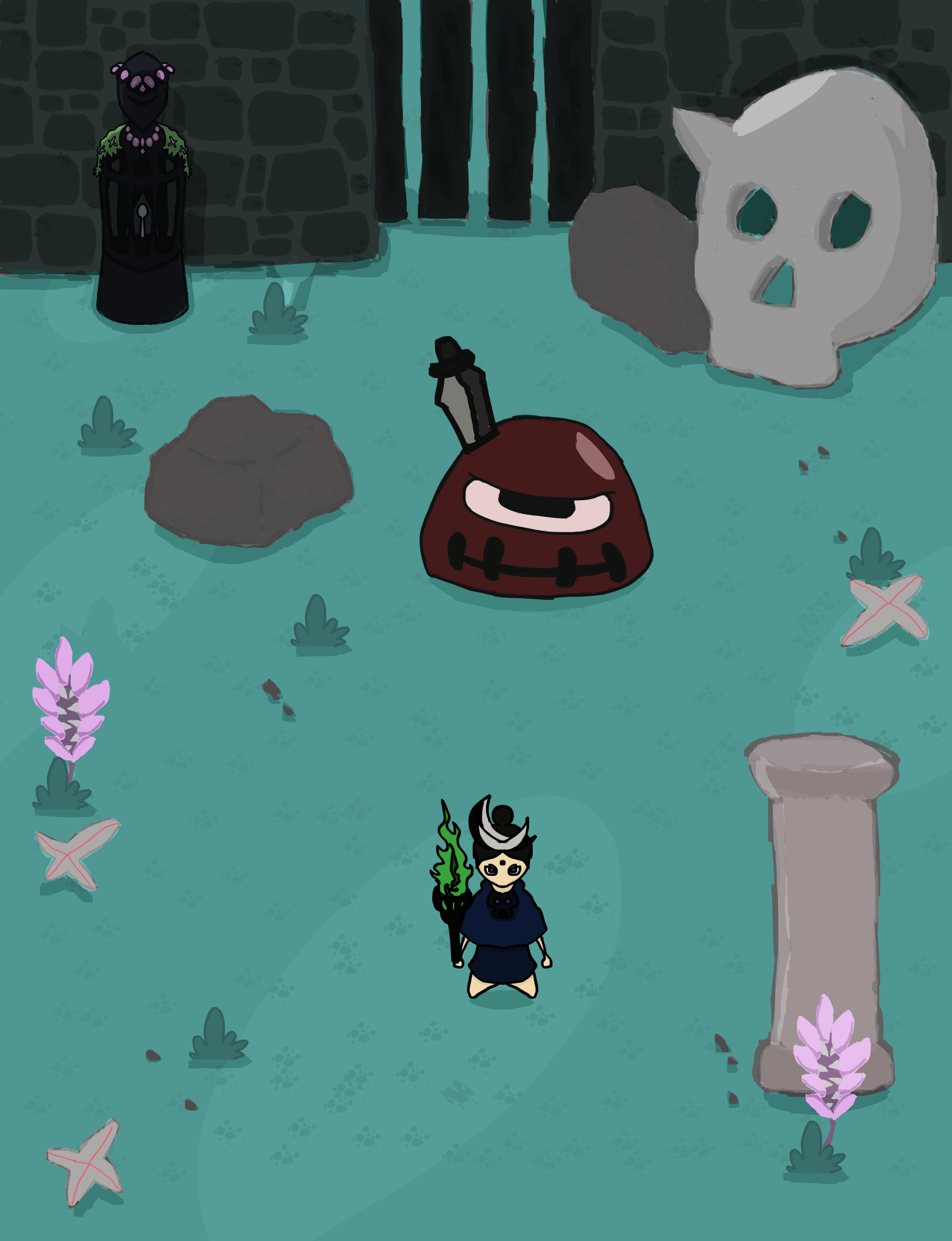 This is a more worked upon Mockup of a Chamber, where we see a version of Hekate that's REALLY different from last time. There's also an enemy standing there, a Slime. There are some simple elements as well some more extravagant ones to create an interesting composition. On the top left there is a Lighting Statue, a very important asset that helps Hekate unlock gates and move foward.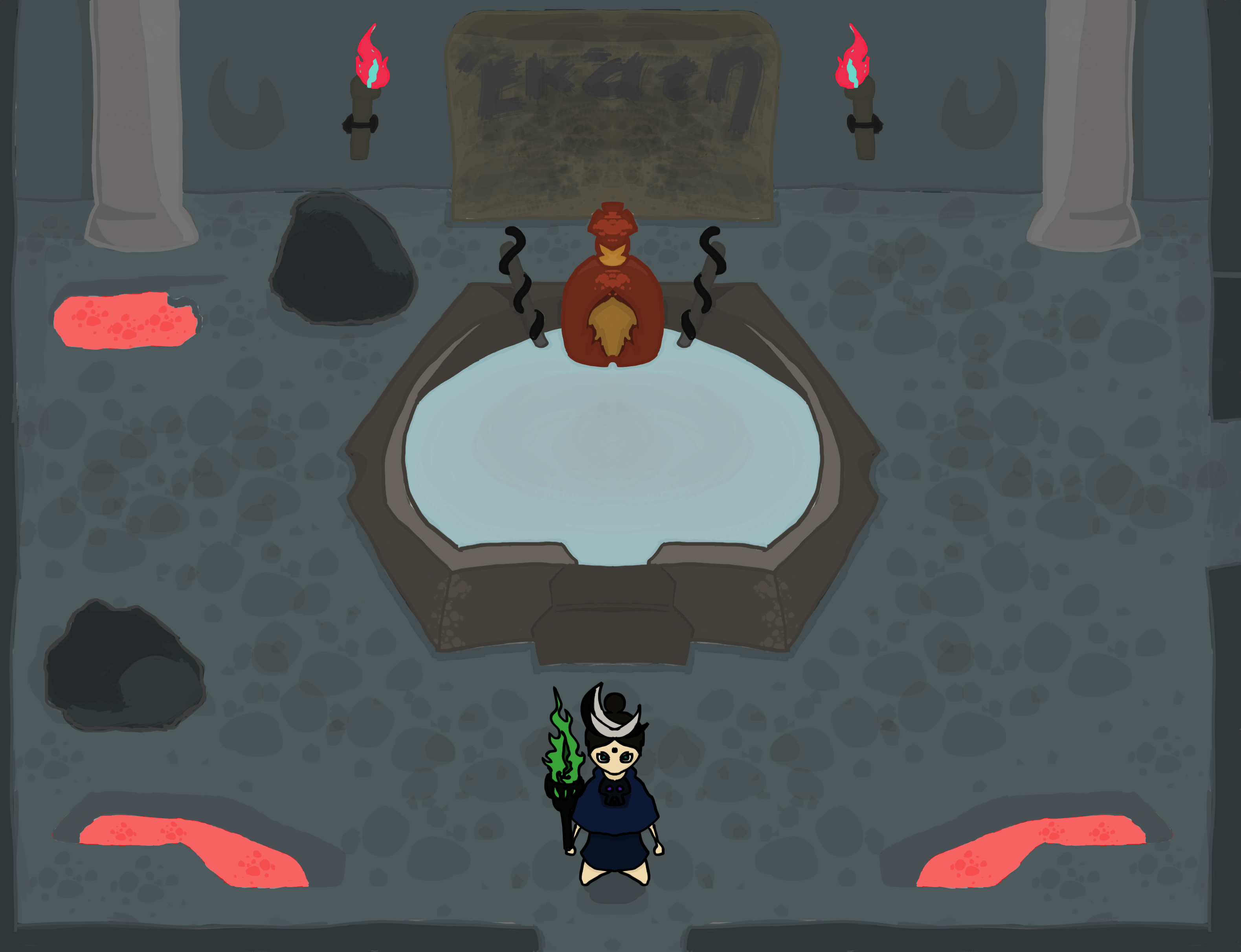 This one is an Indoors Chamber, a quite different setting from the one above it but trying to keep the same "feel" to it. The most important element here are the Hot Springs sited on the middle of the level, where the Statue of Asclepius, God of Healing, resides. This is a place for Hekate to heal her wounds so she can go further down the Underworld.

That's it for now, but many more will be done and talked about in the near future, until then,
See ya Gamers!