Hi everyone,
For today's article we want to show you some sketches about the level design for our game.
As you can see in the image below, our first level design idea consisted in 4 distinct areas all connected in the same level. First the are were the game and the play start, then an area with some houses for the player to interact with the NPCs, then the toxic area that the player must go through, and finally the area of the old shop.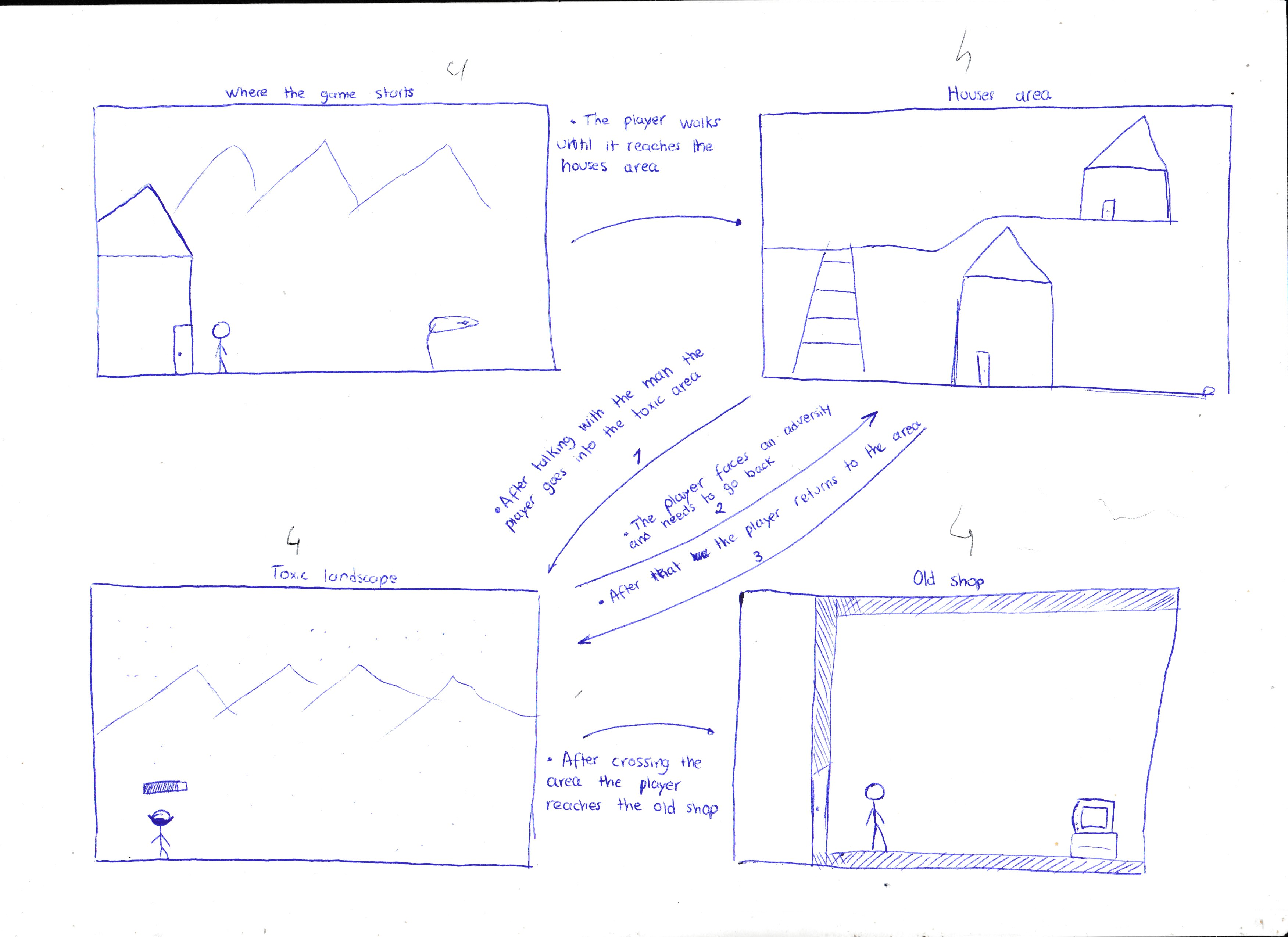 After that we took a step back and studied our atomic parameters in order to use them to create a game flow and to develop a new level design. We made a small table that relates the atomic parameters to the 3 difficulties that every atomic parameter should have (easy, medium and hard), resulting in a total of 10 game situations.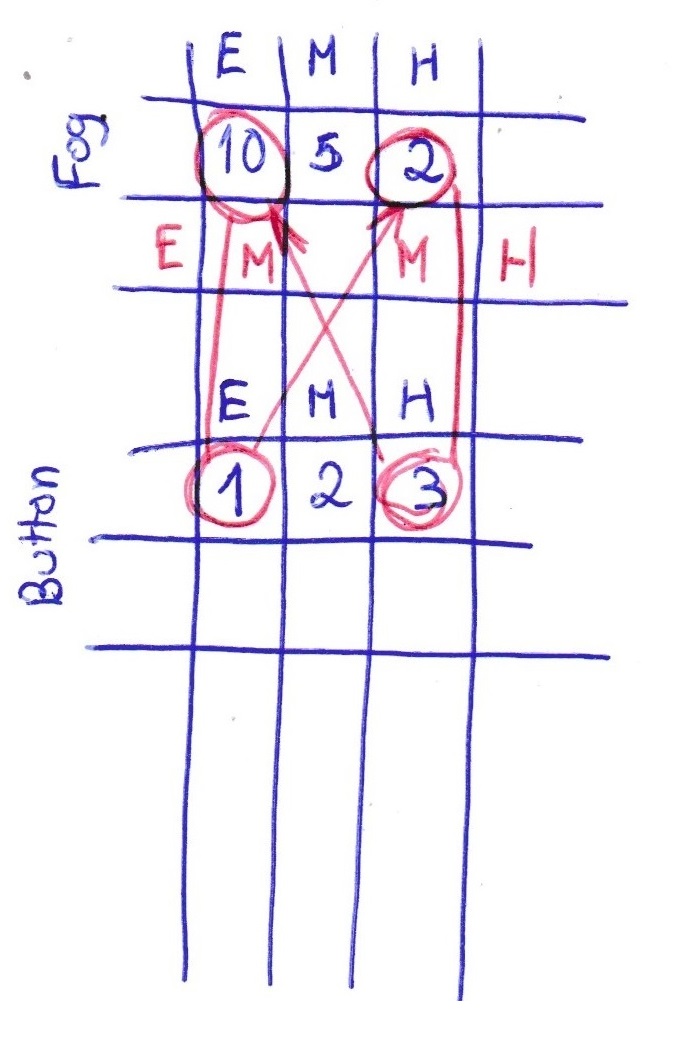 Next we assembled the game situations to try and create a game flow that we believe would be satisfying for the game.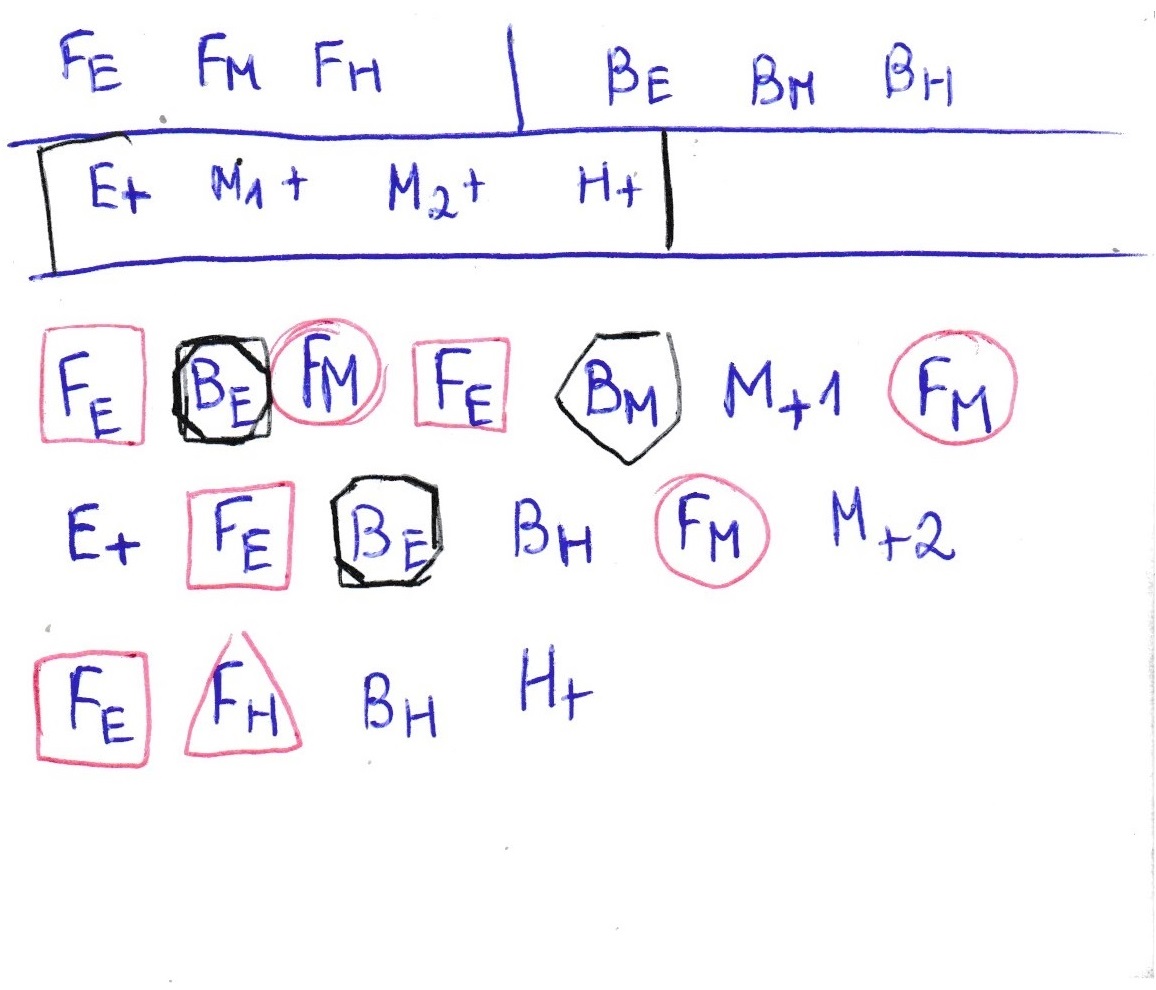 After that we made a new level design sketch in which we implement the game situations and respect the game flow that we defined.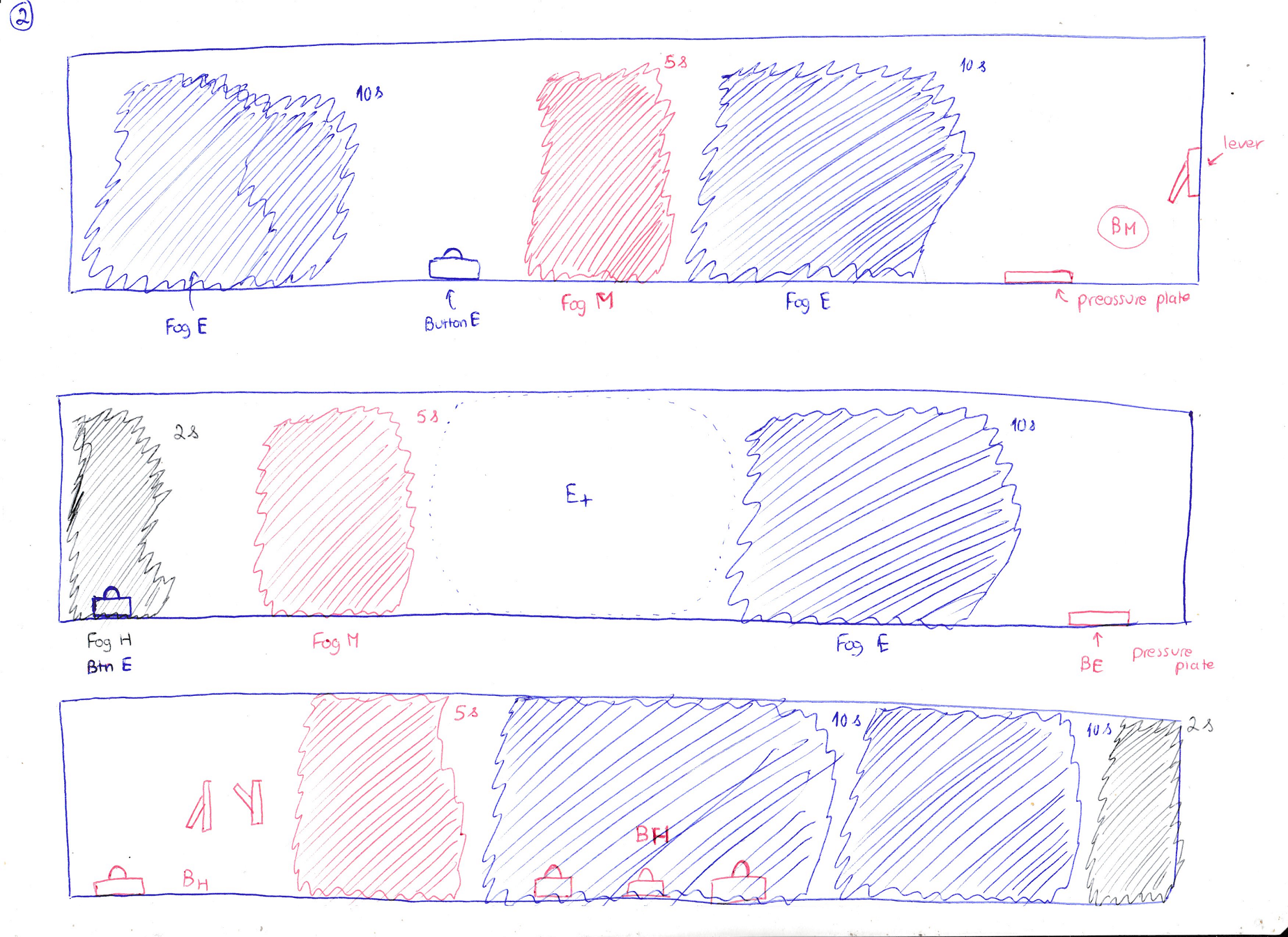 We still need to polish the level design, but we this we believe that the game will be very interesting.
That is all we have to show you for now. Stay tuned for more updates in the future!


The team,
Lis Breeze Games