I've updated to the latest engine build and have had a lot of network and server issues to deal with, im thankful to all the helpful testers that helped out during the game test sessions I've been able to crush a ton of bugs. It's getting more and more stable by the day now and I will soon be able to work more on level design and refining art content again.

Although the level design has been a lesser priority lately, mostly due to all the work on the network coding, I have done lots of updates to a few of the early levels and replaced lots of placeholder content.
Here are a few screenshots!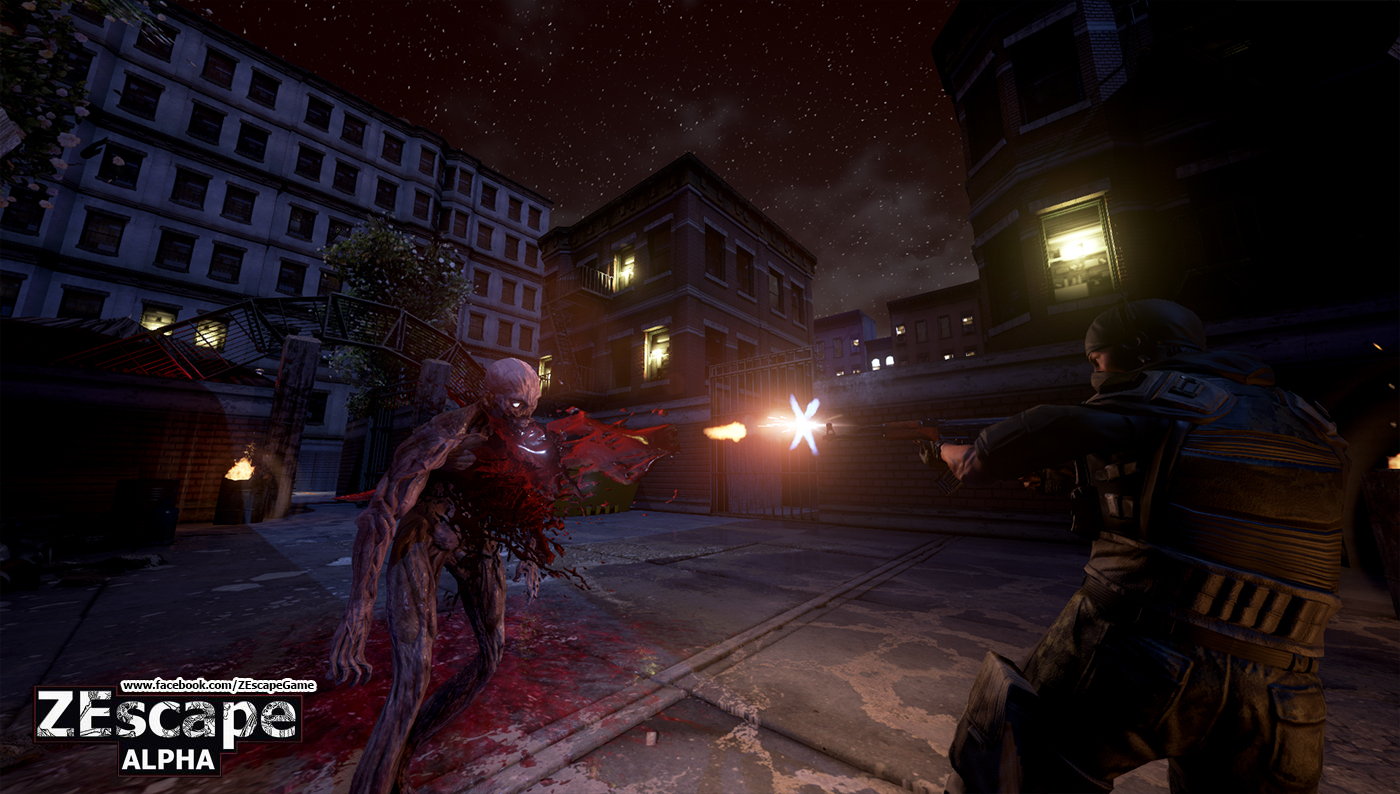 Screenshots from level DarkYard, lots of updates and new content was added and placeholders removed. The new zombie character is a huge improvement with better animation states!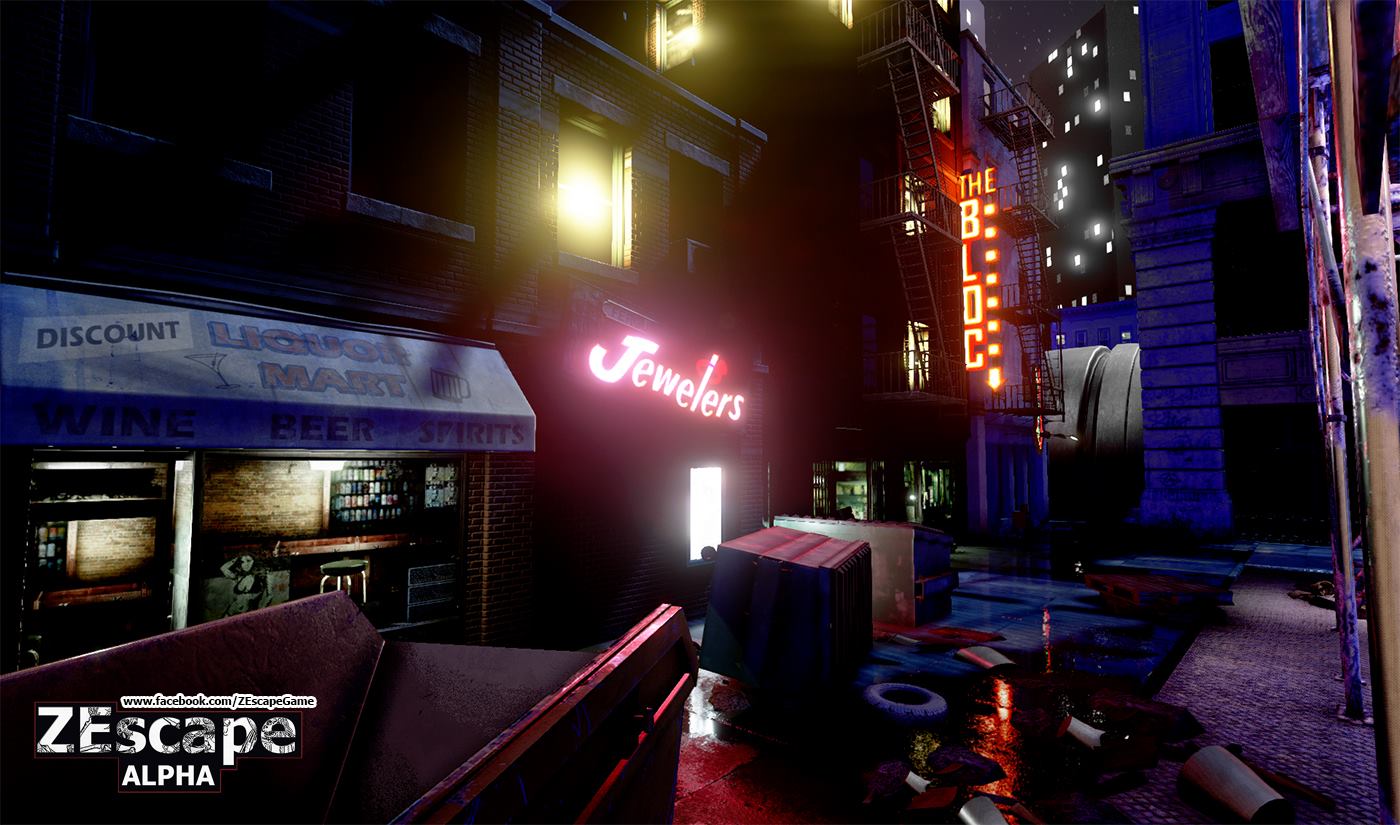 Still a work in progress, but the visual quality is getting better and better aswell.
A lot of things have happened here since the level's earlier alpha stages.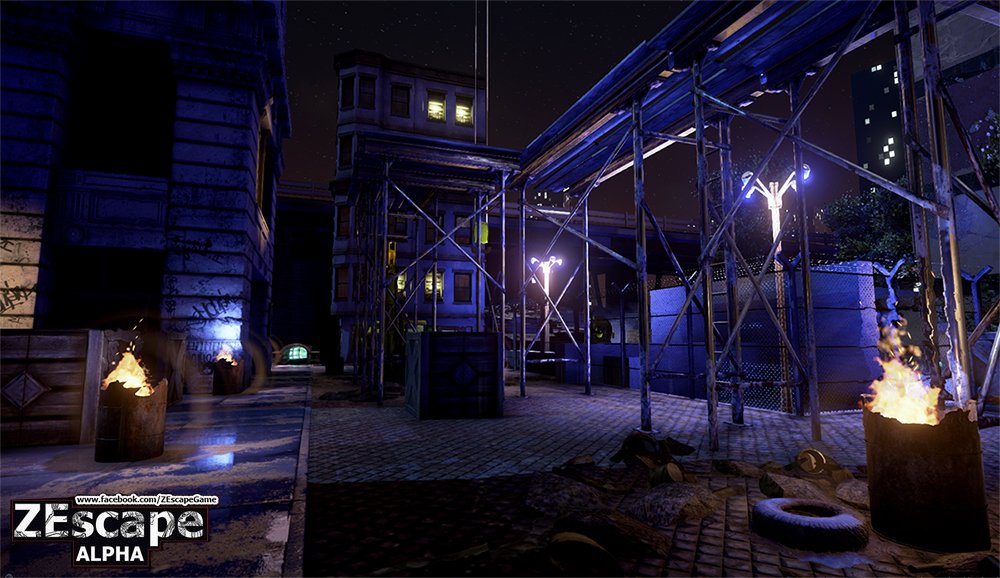 A messy construction site. Your decision to climb up on the scaffolds while running for your life could be your last.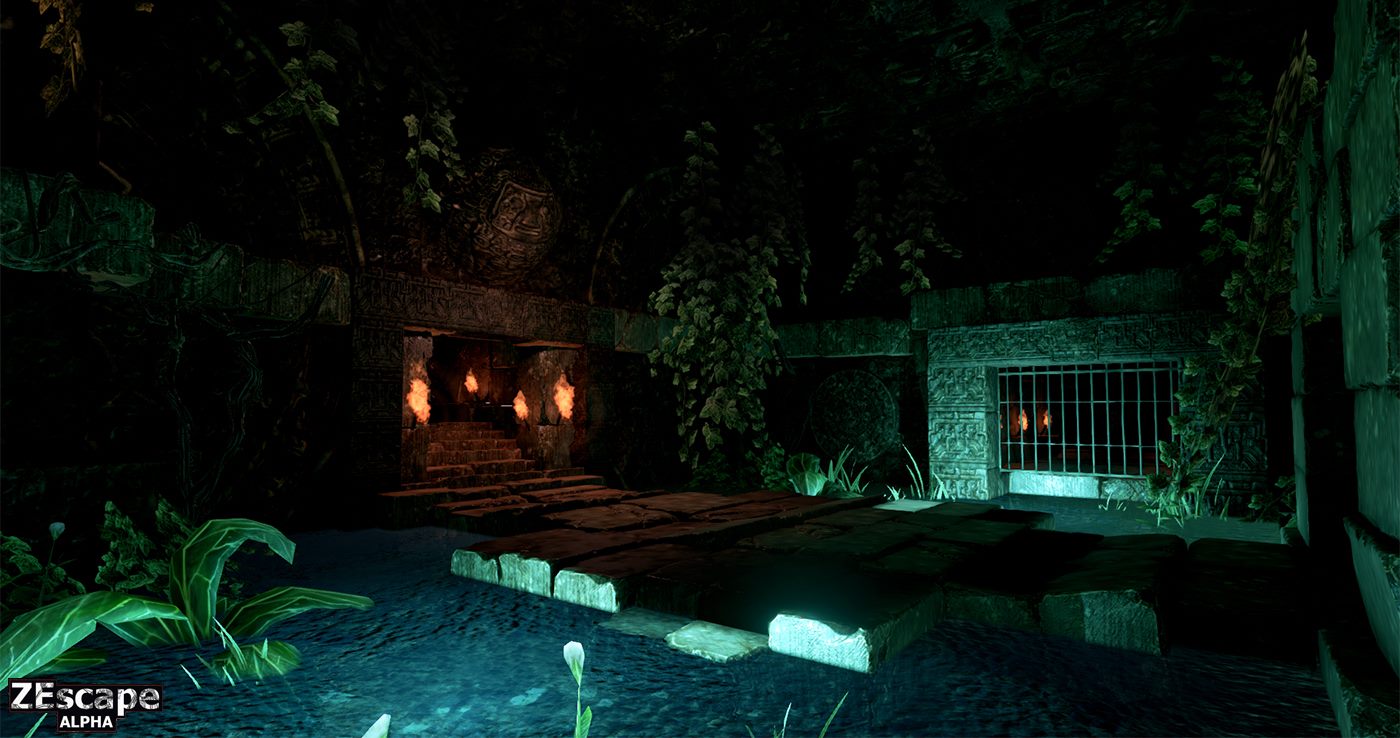 The dark and treacherous nature of stage 2 from the Temple Of Death level ups the difficulty with more devious traps and obstacles. So far the longest level in the game and poses a serious challenge.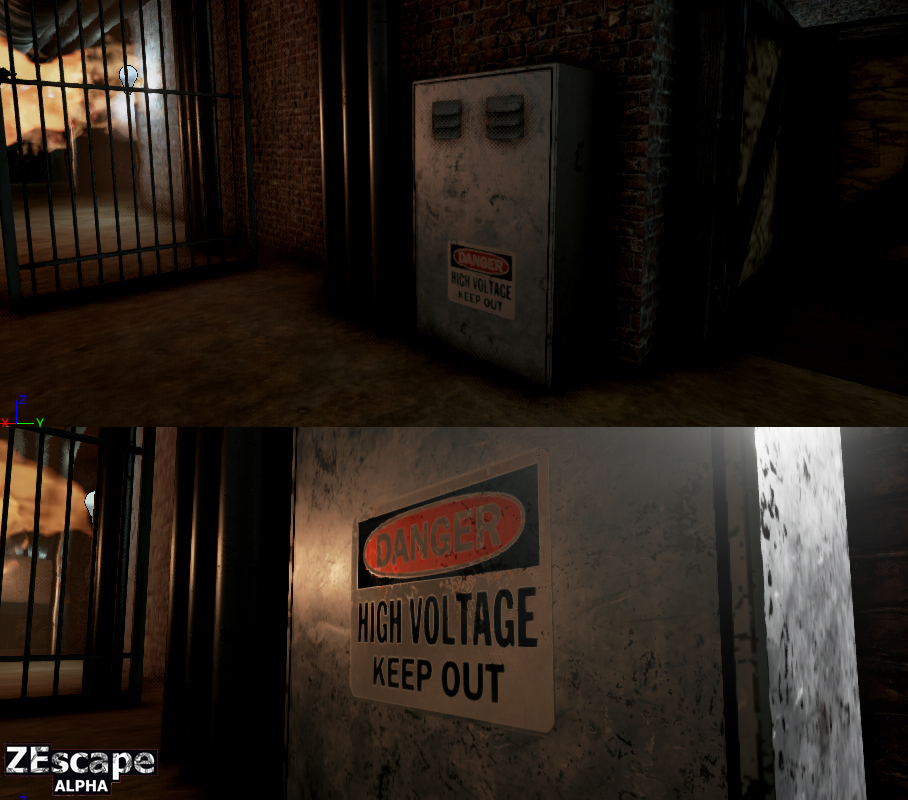 Material feel and detail has been improved and is something that will be worked on more in the future.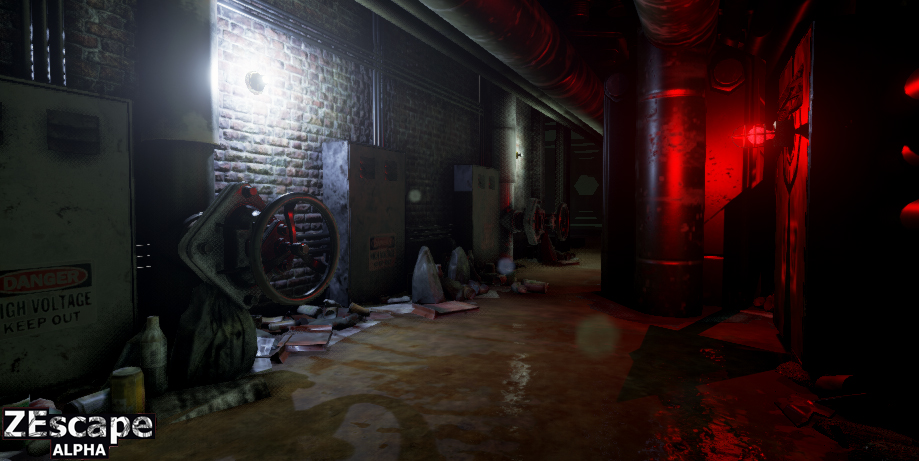 Dark and menacing underground maintenance tunnels from an unfinished level.
The focus of development will now start to shift towards balancing and improving gameplay mechanics, but also experimental and brand new elements of gameplay are being added and tested.
There are a lot of new things i'm looking forward towards announcing, but more on that later.

For more updates follow the progress of ZEscape on the official twitter and facebook page!

Twitter.com
Facebook.com

Have a mad day!