Developer's Log – 20 June 2013.
"… a million bureaucrats are diligently plotting death and some of them know it…"
To give you guys a better idea of the progress we're (hopefully) making, we've decided to create a regular(ish) series of updates to highlight what we've implemented most recently, and what we're still working towards. Alongside the dulcet tones of Chuck McMackin and Clint Garvin in our developer videos, we'll be using this log to keep you up-to-date and informed on what to expect in the coming weeks.
Since our last video, we've refined more of our core systems, and introduced our own editor to allow for moddable and custom content. Our 3-D hacking mini-game has been coded, sounds have been added, and combat (you'll see soon) is being tuned to ensure that each hack attempt in game is unique and worth the time investment. We're pretty excited about this hacking system, and I think it's going to be a lot of fun to use, especially later in the game when difficulty increases. Instead of making things maddeningly precise, you'll be met with more enemies better equipped to kill you (so to speak), though you'll have your own means of fighting back.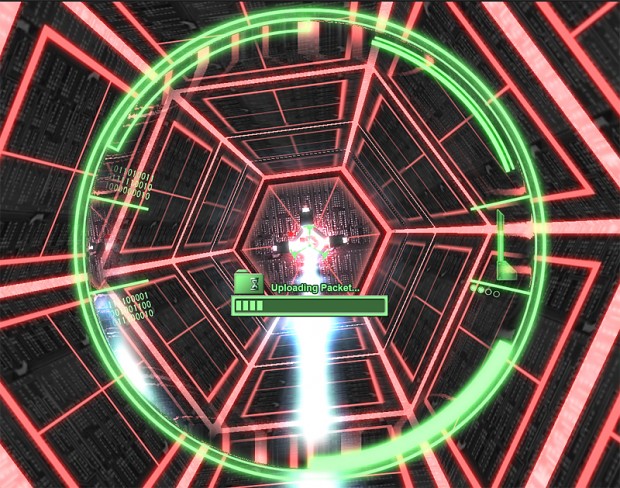 We've also improved item management and added description details to items. Using the Item Management menu, you'll be able to inspect weapons, armor, and other items, read descriptions, and see stat modifiers to help you understand what boosts what when equipping equipment (poor word choice). We've also implemented attachment slots for weapons and armor, which can be filled with items like scopes, grips, and other accessories to increase damage output, armor rating, accuracy, or any other player stats.
Lastly, our newly coded Titan: Dawn editor will make our game entirely moddable, including several toolkits, a dialog editor, NPC editor, item editor et al. to allow you the option of changing whatever you see fit. We believe modding is a critical component of quality games, and we want you to have the ability to customize our game as much as possible.
In the near future, we'll be uploading new videos showing off our hacking system, as well as general combat to give you a feel for what it will be like to actually play through the game. We're getting closer to finishing many of our main game mechanics, and as we do, we'll continue to release updates showing them off for you. Stay tuned for more!