Heyo Mountaineers, how are you doing?
Hope you're doing fine and everything's going well in your life. When it comes to us, we are all good and fine but we've been pretty busy with the Gamescom and IndieArenaBooth.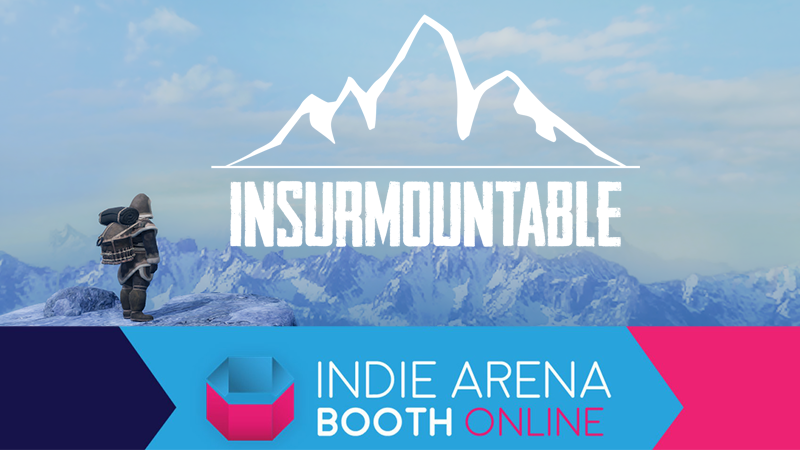 As you may know last weekend, Gamescom, one of the biggest gaming conventions in the world, tried to digitalize their whole convention through streams and digital booths, build by the IndieArenaBooth. New game announcements were made and an overload of indie game demos were available. Even though there have been some technical issues and difficulties, we still think that this has been a big pioneer project for digitalizing gaming conventions. Especially the building of digital booths and imitating the feeling of actually being a part of it and to meet, chat and be together with many others was a great way to get in touch with people all over the world during these times and marks a big step towards more accessible gaming cons. On top of all that: because we've been part of this whole experience Steam featured us in their store and even on the front page of the IndieArenaBooth site which is huge for us.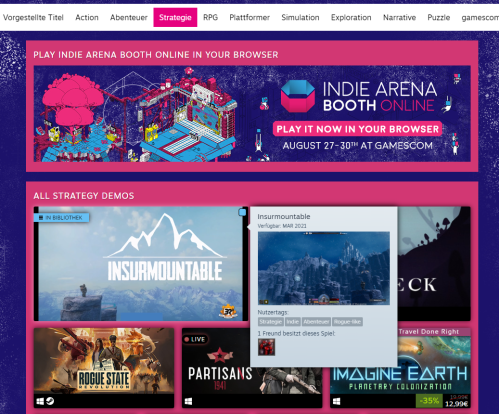 Throughout the 4 days, we were present at our Booth and represented our game. Visitors were able to check out our social media accounts and play the demo of Insurmountable and many other indie games. As already said, there were some technical issues especially with the chatting, but it was nonetheless a pleasure to hear some of you say that you "really liked playing our demo", "love the graphics of the game" or "look forward to playing the full release". <3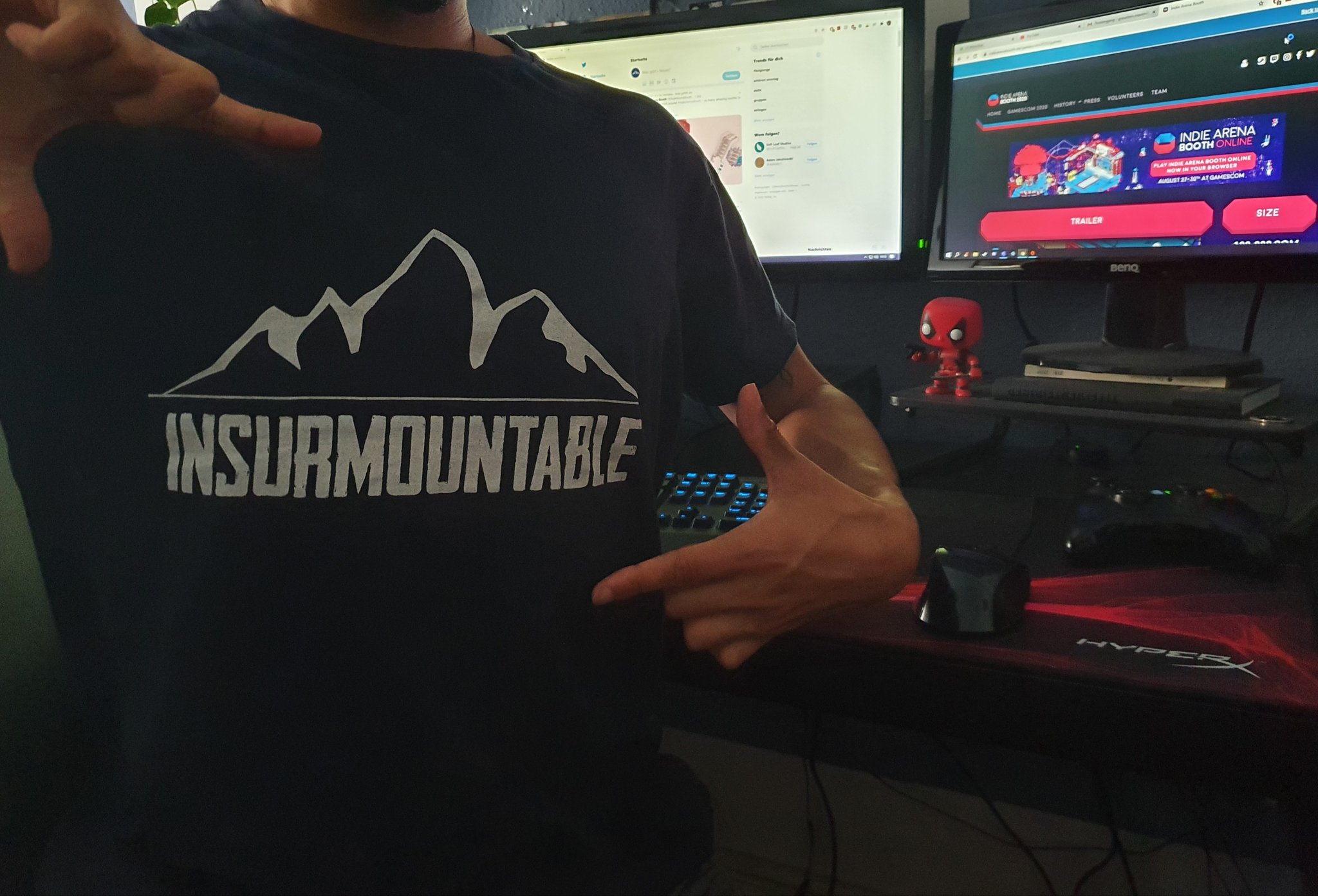 During the entirety of Gamescom, our Wishlist entries skyrocketed and doubled themselves from 620 to more than 1300! And the demo downloads also increased to over 3000! We're really glad that Insurmountable is received so well by you! (Btw, always wishlist games you're hyped for. It is one of the best ways to show developers that you like the game and are looking forward to the release.)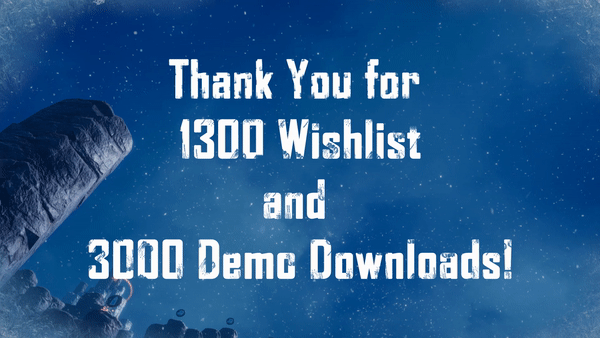 Not only did we have the opportunity to get in contact with visitors, but also with streamers and publishers. This might open up many more possibilities for us, but we still have to see where this is going. With the successful completion of this highly anticipated event and the release of our demo, we are taking some time to get back into a creative phase to ensure to give you guys the best game that we can possibly make. We will be back at developing full-time on the project at the end of October/beginning of November! Sometime in October, we will take part in a Steam event where curators will test and review demos of upcoming games. We're happy to be part of the event and look forward to getting even more feedback of the demo. As usual, we will make sure to keep you up to date for this and any other events that lie ahead of us.
Alrighty, that's it for this week.
Thanks for reading our DevBlog.
If you want to support us and be part of the community feel free to follow us on Twitter or join our Discord. There you can also send us your ideas, suggestions and opinions of our demo, discuss these ideas with us and other members. We hope you can overcome the insurmountable in your life. Have a nice day!