Hello there!
You've probably seen the latest gameplay and trailer videos we put out, but not the work our artists have made and how they did it.

In the next Dev Logs, expect to see the "behind the scenes" on the Art side of Curse of Life.
First things first, let's put our idea in paper for others to understand the gameplay aspects of the game and also some important environment ideas. It doesn't need to be anything fancy, as long as the idea is easily understandable.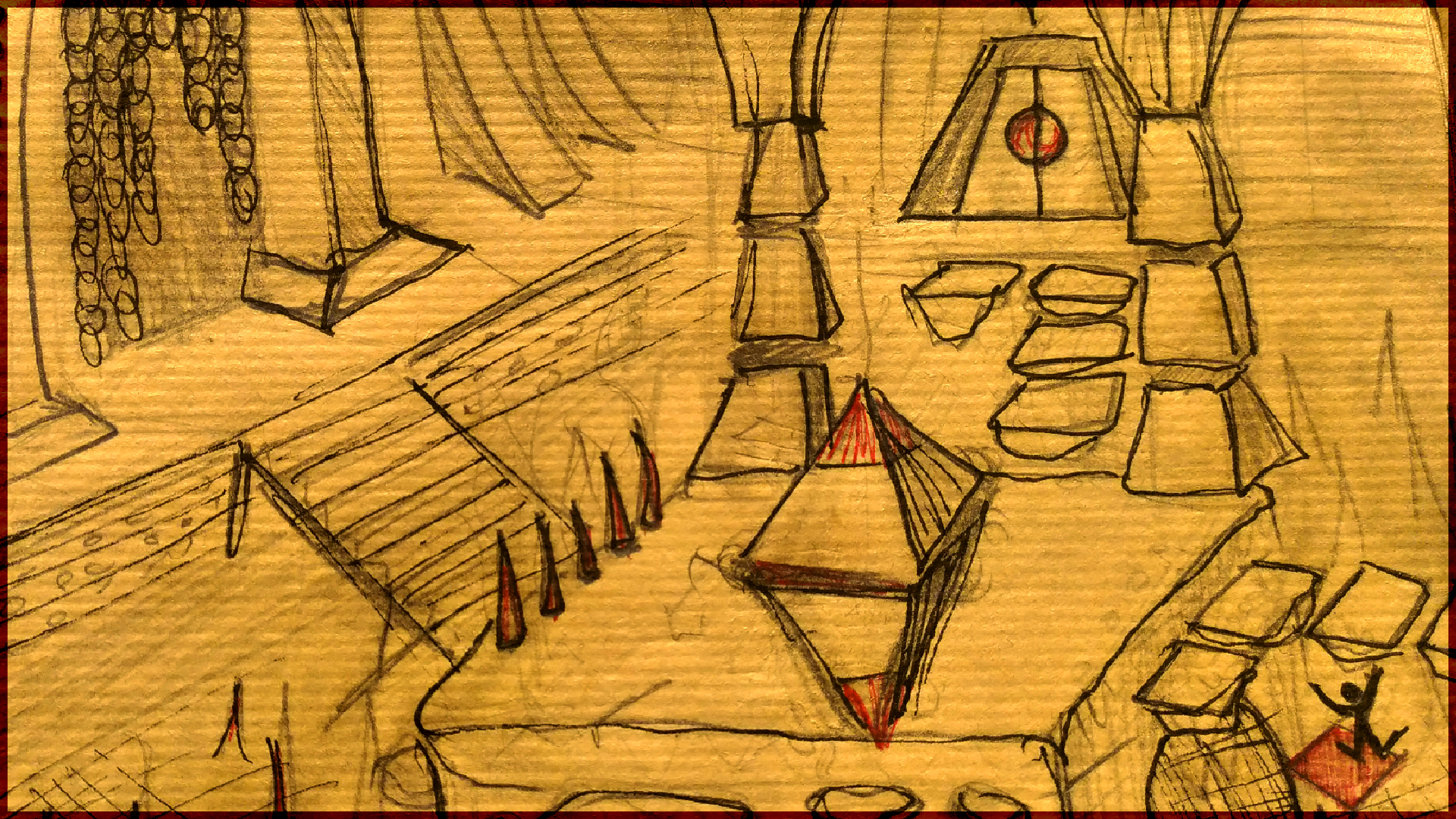 In this sketch above we can already see some of the mechanics that we would like to be present in the game. Falling platforms, spikes on the ground below and opening doors are some of the gameplay features we can identify by looking at this concept art. Everything important is also highlighted in a red pen so it's easier to explain to others when showing the drawing.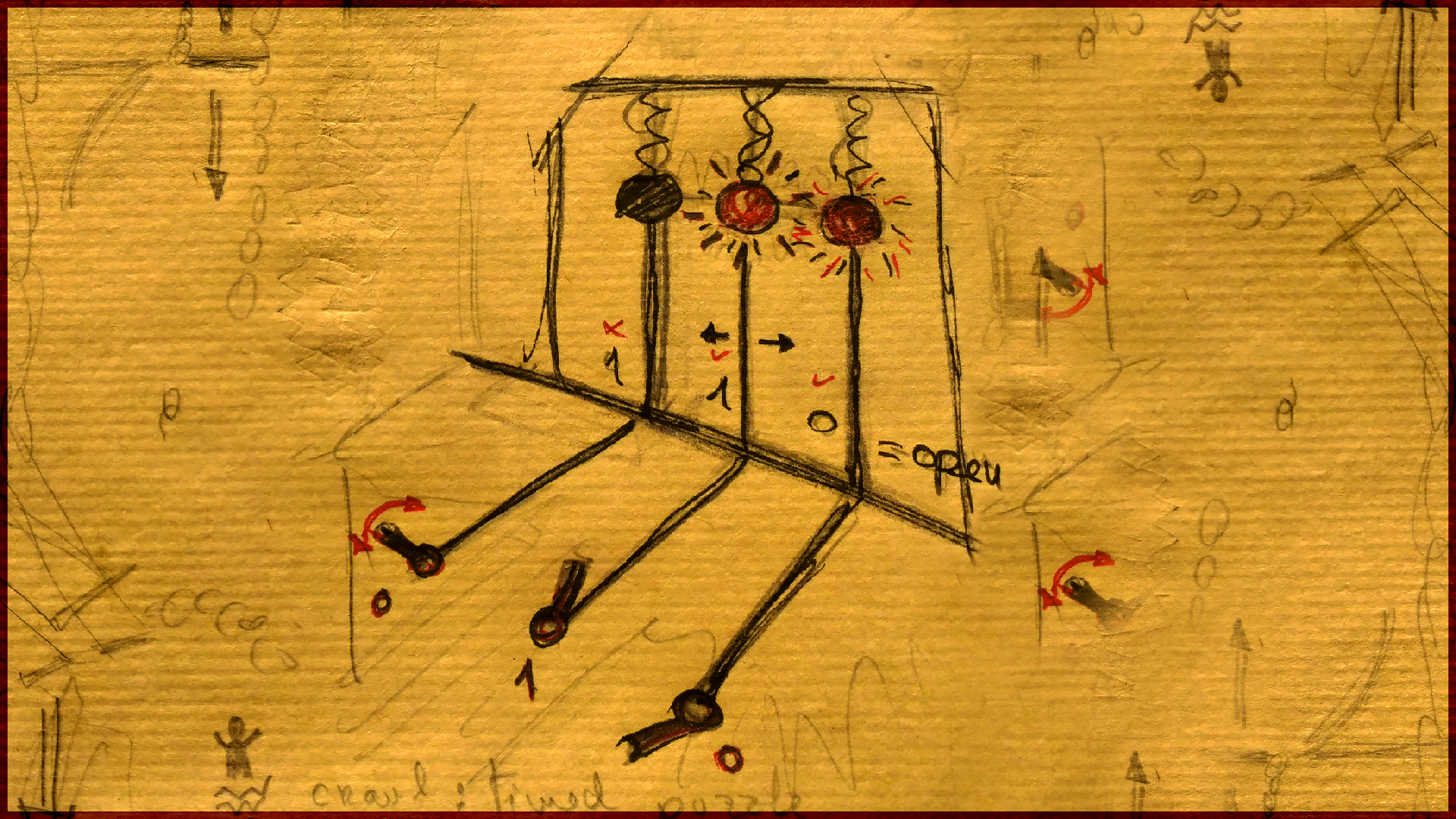 This second sketch is smaller but represents the idea of a puzzle really well. We're gonna need levers that in turn open the door if it's in the correct placement. The solution is 1-1-0 (true - true - false) for it to open, meaning the levers should be placed accordingly. You should make things easy for your team members, specially the developer!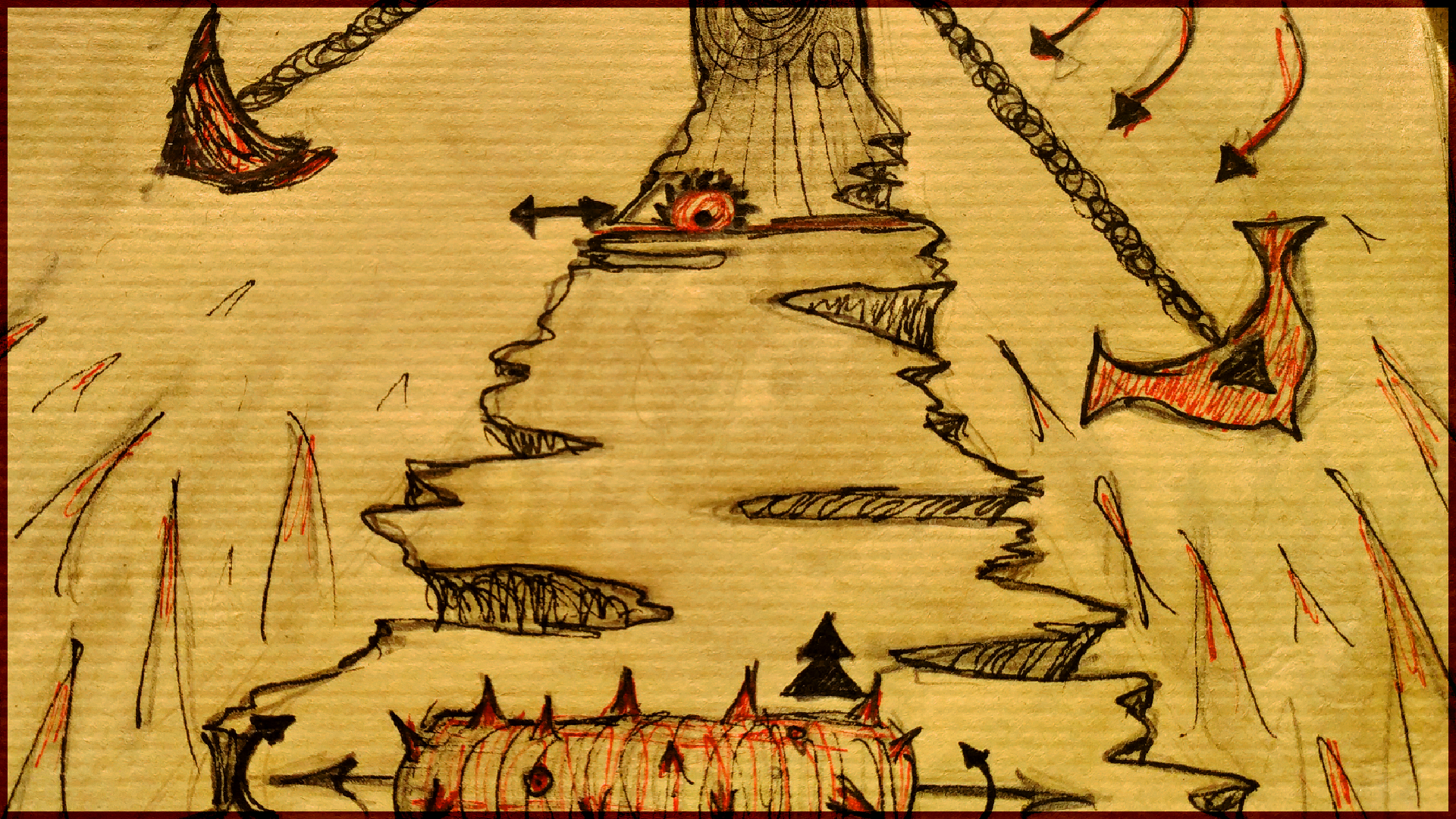 Be aware, some ideas might be polished or even removed completely later in development, but we're gonna need a lot of them! Many traps and obstacles are here in this picture like the pendulum and saw blade and a rolling pin of death. Notice the arrows to describe their movement.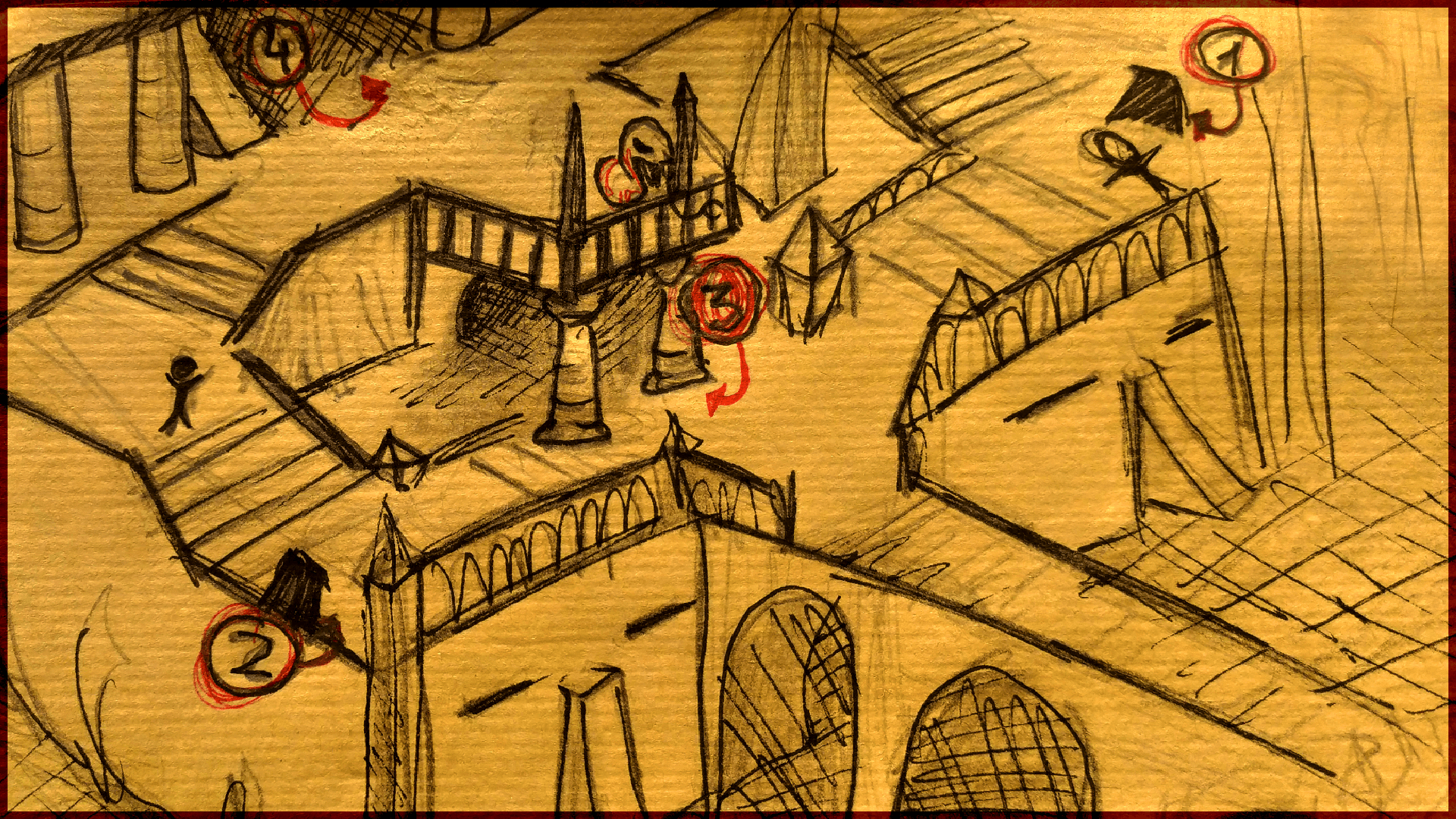 This concept image is more related to the environment. It's an ancient temple in which you have to complete puzzles #1 & #2 in order to open #3. After you complete #3 you can procede deeper into the temple. Here you can also see some environment elements that we're gonna need to model such as arches, pillars, obelisks and stairs.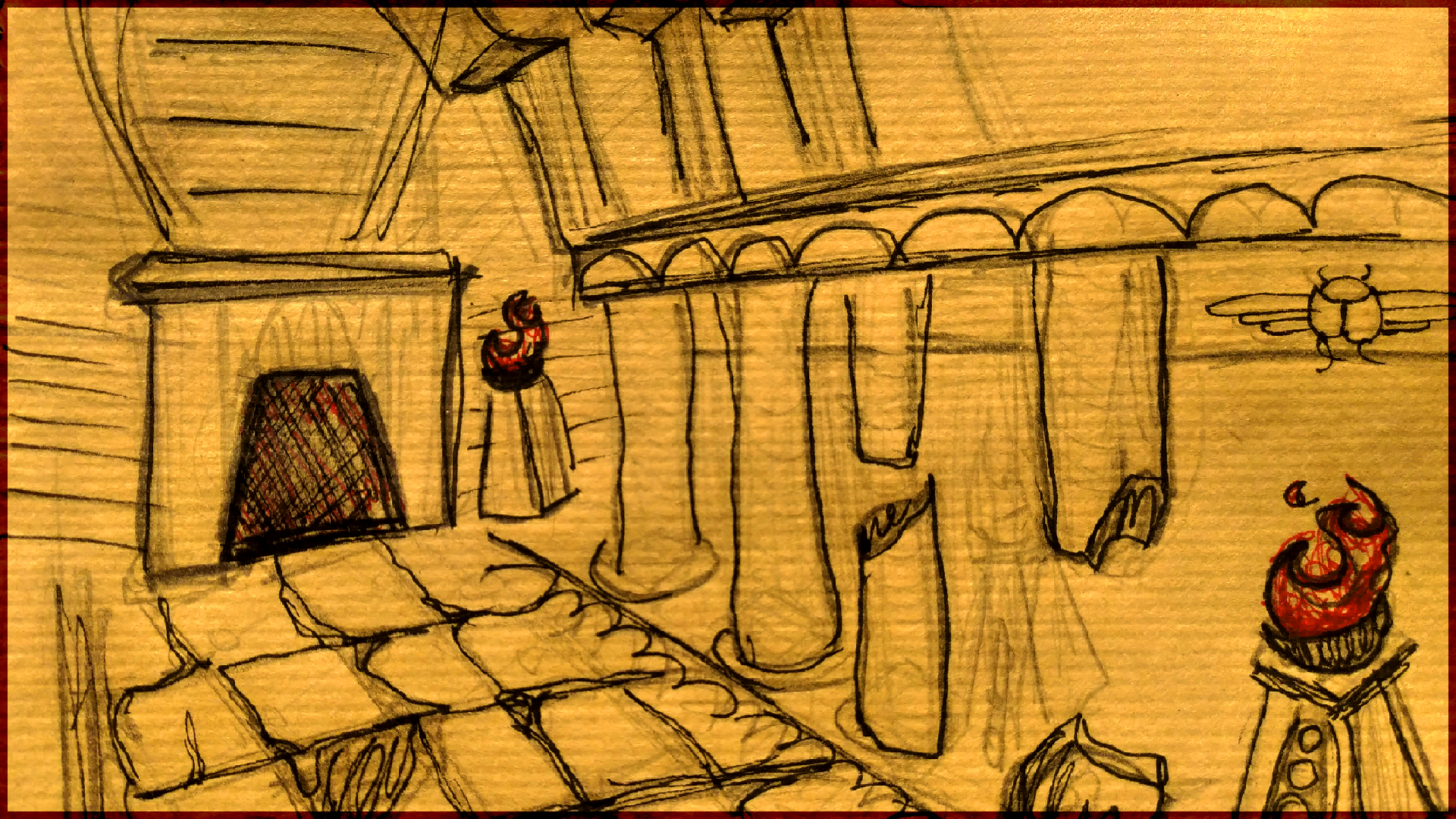 The final image is also centered around the environment, this time inside one of the temples. We can identify that we're going to need friezes and pillars, different kind of textures for the walls & floor like tiles and hieroglyphs, and also a more detailed firepit and props.
This has been the workflow we decided to use and it's working great so far. Every team member is on the same page and that is definitely what you want! These sketches provide good insight and are made to explain the idea of the game you are making so they don't need to be detailed or pretty.
If you've liked this kind of post please criticise and comment here! Ask anything you like, we will be glad to help you :)
Follow us on Twitter, and now Instagram!