Hello World! Omada Game Studios here!
After showing our ideas to the teachers, they gave us advices on what we should change that wasn't that good.
Here are the changes
- Mechanics: Now we only have 3 mechanics and they are movement, push objects and the character can change the time between day and night.
- Art: We changed the art to better fit our target audience, making adjustments to the theme
- Story: The story is almost the same but without the theme of depression
Better explanation
There is a new mechanic that we added to our game, making the player being able to switch time from day/night and night/day. Whether is on one of this times of the day, the player will be able to see specific platforms that are only visible at night and others that are only visible at day time.
For the art, we decided to go for something more moody, dark and menacing. Inspired in gothic architecture, the environment is supposed to convey danger and threat. The objective is to create the idea that he is in a dangerous place and should have an urgency to solve the puzzles and progress.
About the story, the concept is almost the same but with minor changes. The player will no longer be affected by depression and he is no longer a weak person, but a strong and brave man that wants to rescue her girlfriend back.
Here are the new mood boards and soon we will have new concept art.
Art style

---
Environment

---
Player

---
Enemy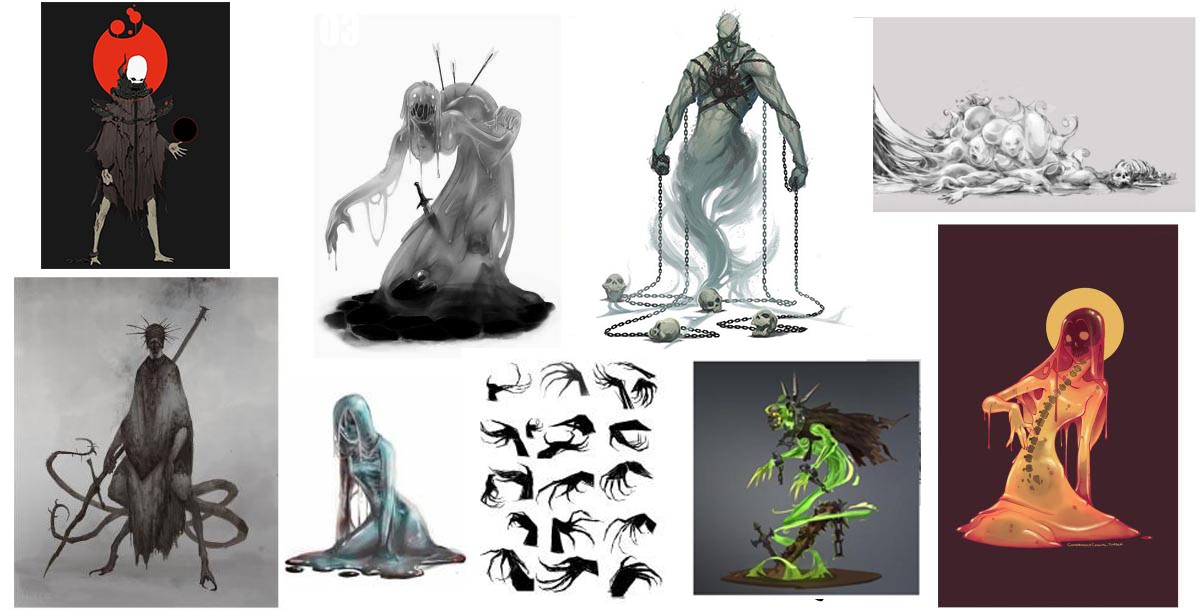 ---
Sketch of a mockup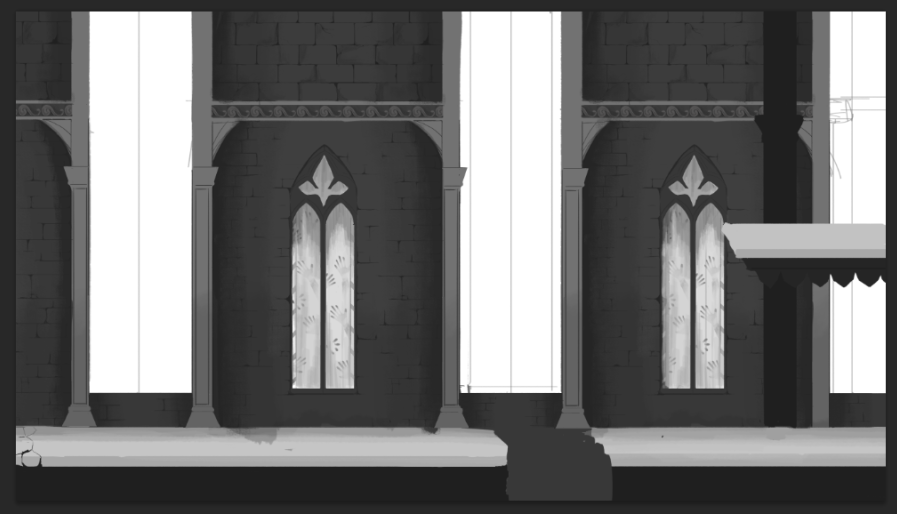 (None of the images in the mood boards belongs to us, they are here only to demonstrate how we are planning to make the art of our game)