Dev Blog #1
The project is going pretty good. We have heroes, towers and all multiplayer codes running so far. Now I have to implement minions, experience/leveling up, skill system, itens and in game chat. There is a lot to do, but I'm quiet happy with the game.
Towers:
Towers is working just fine. I'm not very happy with the particles, but for now its ok. In the future I spent more time polishing these things. The process were quiet easy and the result is around my expectations. You can see it through these 2 tutorials (i'm working on english subtitles, but I think you can use google CC for now)
Video part 1:
Video Part 2:
Hero Selection:
YES, you can now select heroes to enter the arena! :)
I'm trying to bring all lobby/connection stuff from arena scene to the lobby scene. So players can connect, enter some room and then select a hero to play. First thing that I made was the hero selection. Again, graphics and particles are not quiet good, but for prototyping pourposes is more than fine!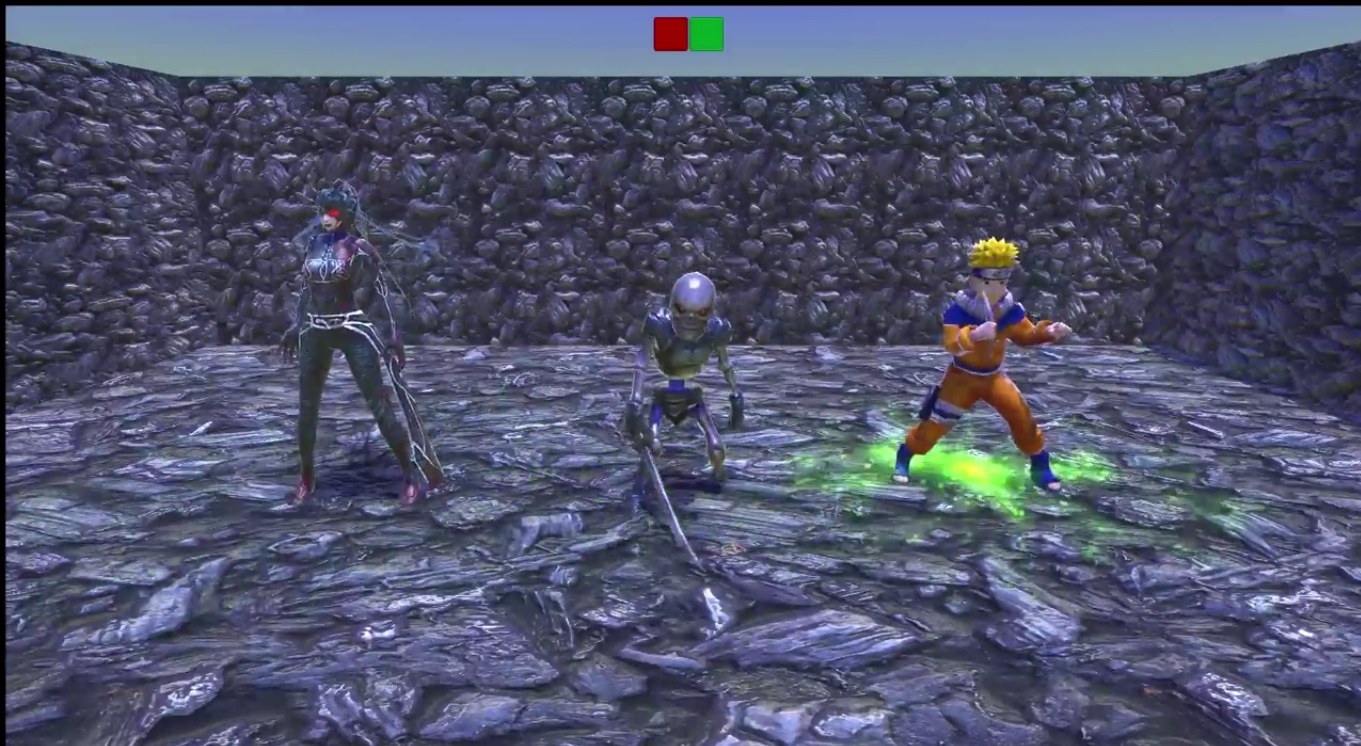 Above heroes, you can see 2 squares. It is buttons for team selection. I'll improve it later. But it is already functional. You can spawn on green/red base with your desired hero.
New Hero: Vengeance Queen
This beatiful lady at the left is Vengeance Queen, a speedy life-stealer assassin. Not sure about her attributes by now, but I think she will be very low resistent, but fast and strong. By the way, I think I will have to improve all stats and attributes calculation. Its very unbalanced at this point. Have to study more about this, but I'll leave it to the day that I stop to make experience and level.
The model and animations were provided by Fun3DArt at AssetStore Assetstore.unity3d.com It was free for some reason at the time I saw.
Thats it guys! Hope you like it. Let me know your feedbak in the comments!
I'm looking forward for any contributions. Models, animations, particles so on. If you want to join, drop me a message
Cheers, friends!
Gabriel Marques