Ladies and gentlemen welcome to another developer insight blog post. Throughout the week development has been constantly on-going on both the engine upgrade and the new spawn menu.

As we've discussed in our previous instalment, both of these tasks are massive undertakings and will be needing some time to complete. Not pushing weekly game updates also enables us to develop larger and more content-filled updates.

We also already have a good deal of progress to show off on the new spawn menu! More about the long-awaited Prussians, new fortifications, maps and our plans for building destruction below.
Andreas 'Dreas' Grech - Lead Programmer
A year's worth of game engine updates are being integrated by Dreas into Holdfast: Nations At War's existing code base. With 150,000 lines of code continuously growing larger as the game continues to be developed, this task is one of the most time-consuming updates we have embarked on to date.

The engine upgrade will allow us to utilise newer and better technologies. As you're already aware, the primary objective of this upgrade is to ultimately improve upon melee combat.

There's been plenty of work done by Dreas on the upgrade but there's more to be done. As soon as he has completed his work on the upgrade, we'll be making it available on the BETA branch. We'll certainly appreciate your help with testing it out then!
Dylan 'Monroy' Vassallo - Programmer
Monroy has been placing his priorities towards the integration of the new spawn menu user-interface and it's shaping up quite nicely! Whilst working closely with our UI designer, Cameron Saliba, he is taking care of both the development of the required additional functionality to make this new user interface work and the placement of the 2D art assets.

One of the first major improvements that players will immediately notice from the old user interface is that it, of course, looks significantly better! A truly marvellous job done by Cameron here on the design.

When you initially join a server, you'll be presented with a screen which will allow you to select your desired faction. There'll also be new functionality being added to the game so that you can auto-join a faction. Once all the necessary work is complete, this will solve most of the team-balancing issues that players sometimes experience on public servers.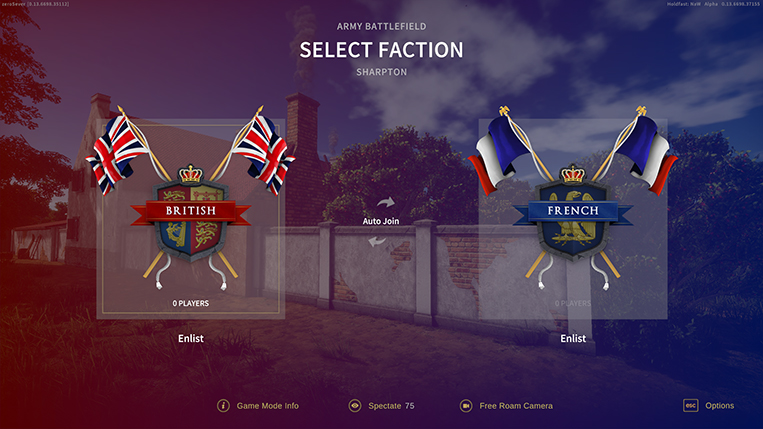 It has also undergone plenty of changes to provide everyone with more information on the class they're choosing. This functionality is being developed in preparation for the new class-system that will be introduced in a future update. You can have a look at various developer blog posts on our website if you're interested in knowing more about this!

You can check our progress on this section of the user interface below. Of course, this is still a work in progress and things will look a whole lot more polished as soon as all the functionality and new art assets have been integrated. Cameron is also designing new thumbnails to represent different spawn locations and a scrollbar to alert players of the available classes.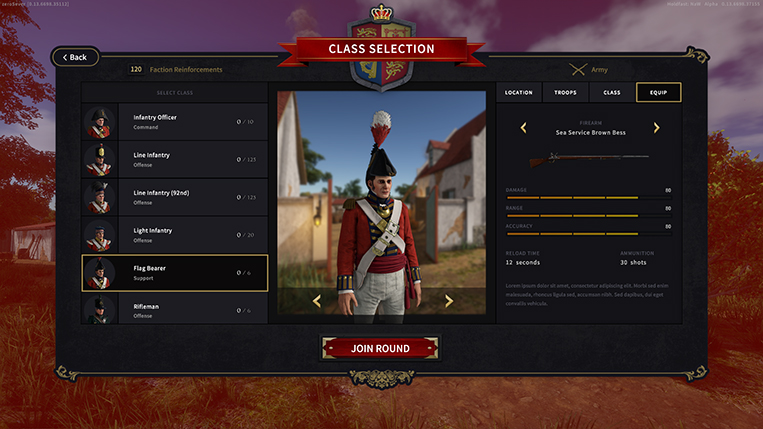 The flag bearer class will not be able to spawn with a musket as indicated in the screenshot. The equipment information panel is still being coded in.

We'll also be displaying a randomised set of ship names with the new user interface so you can easily distinguish which ship to spawn on if you're playing with your crew mates. On a side note, we haven't forgotten about the bugs that occur whilst playing on naval maps. They're on our to-do list for fixes.
Julian 'Rycon' Farrugia - Lead 3D Artist
Now that Rycon has finalised his work on yet another map for Holdfast: Nations At War, it's time to show more of it off. You'll be able to check Linberg out in the upcoming update.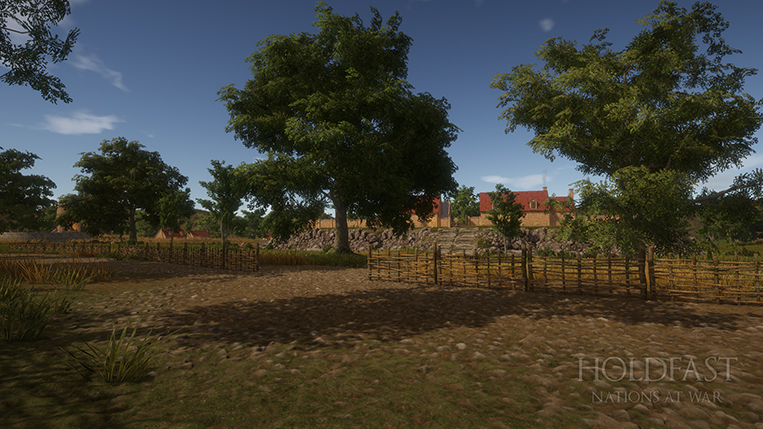 One of the most anticipated updates to date is undoubtedly the Prussian faction. There's more to be done before you'll get to see them in the game but we thought that it's an opportune moment to show more of Rycon's progress on their integration. Here's a look at one the infantry units and the officer class in the game.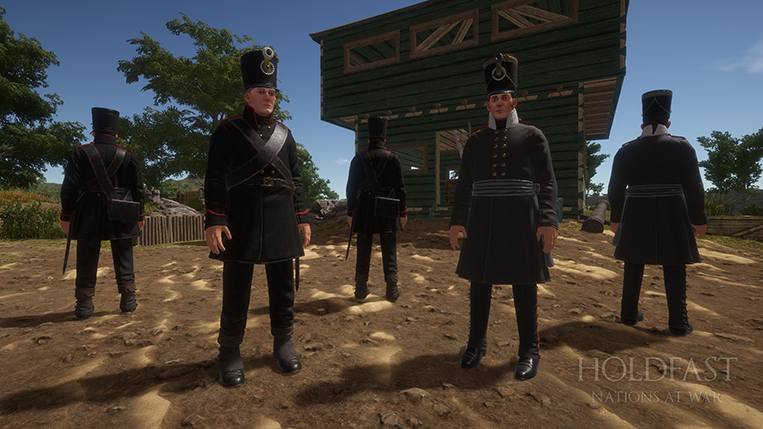 What's up next on Rycon's list you may ask? Destruction! Our coastal fortifications already feature destructible environments and we now want to bring the same level of destructibility to the buildings present on land-based maps. Artillery will be playing a bigger role when this makes it into the game.
Walentin 'Walki' Lamonos - Level Designer
Walki has been making great progress on the fortification we hinted at in our previous blog post. The model itself is also based on a real fort. You're welcome to have a guess as to where he took his inspiration from!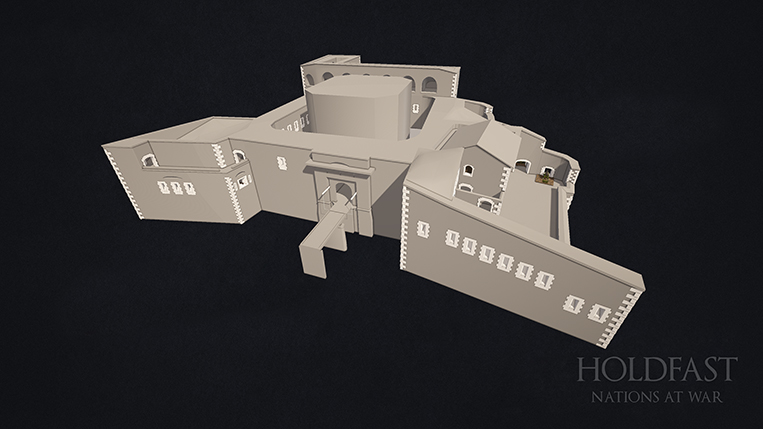 Interested in designing maps or perhaps new uniforms for Holdfast: Nations At War? We're now giving access to in-house development tools that'll allow you to do so! These tools require a significant level of technical know-how but if you know your way around things, you're more than welcome to apply.
Go Here - A Call For Map & Character Designers

We'll keep you updated on our progress. Feel free to hop in on Discord for a chat.
Thanks again for your support and as always, may good health be yours.
Discuss this blog post here.

Once again thank you for all of your support from all of us on the Holdfast: NaW team,
- Refleax, Rycon, Dreas, Monroy, Walki, Cameron & Rejenorst
Anvil Game Studios