Hey Everyone,
We hope you've been having a good summer!
We're back for our monthly Depths of Sanity dev update. Last time we told you Chapter 5 takes place in the grossest, strangest environment yet – Whale Fall – and introduces several new obstacles, like deep-sea pressure that can crack your hull and kill you if you stay in areas that are too deep for too long.
Right now, the entire team is really working through the nitty gritty of the chapter, replaying the build each week and giving feedback for improving the puzzles, tuning the obstacles, and generally making sure the pace of the area really sings. Our goal is to get all those tweaks done by early August so we can do bug runs after.
For a peak at a new obstacle, enemies are continuing to mysteriously transform in worse ways. Here's the new version of of the rock shrimp you'll be facing off with in one of our test environments:
Meanwhile, our artist Bennett is currently repainting the chapter and adding in "set-piece" visuals to bring the art quality up to its releasable form.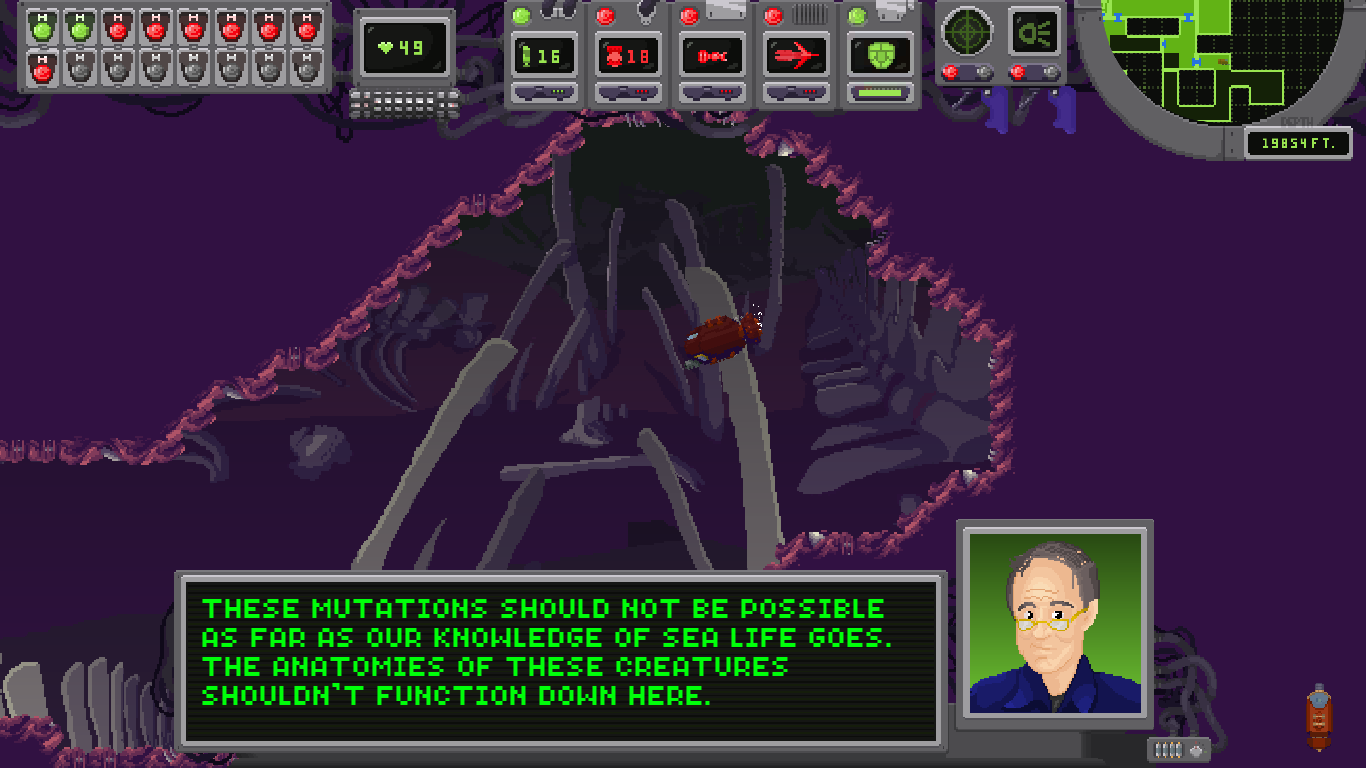 (For example, adding in the very gross thing that this character is supposed to be reacting to that currently doesn't exist lol)
Based on our rate of progress, it looks like Chapter 5 will launch in mid-September, and we'll have the official date for you in our August update. It's later than we wanted the chapter to release, but we had to work a bit out of order with the addition of a new baby to the team, so thank you for bearing with us.
In the meantime, please continue to leave us feedback on Steam, in our Discord, or on Twitter to help us keep improving Depths of Sanity as we go along!
Thanks,
The Bomb Shelter Games Team