It has been a while since our last post but we have not been idle. We added a UI, finally added the player animations put in the Soundtrack, and much more.
We currently have a test build if you would like to test the game and give us some feedback go here:
Link: Test Build CyberChunk

As for the state of the game.
Our Ui is inspired by several Tactics games albeit our current UI is not exactly what we envisioned it. It currently serves its function.
Original Idea for tactical mode UI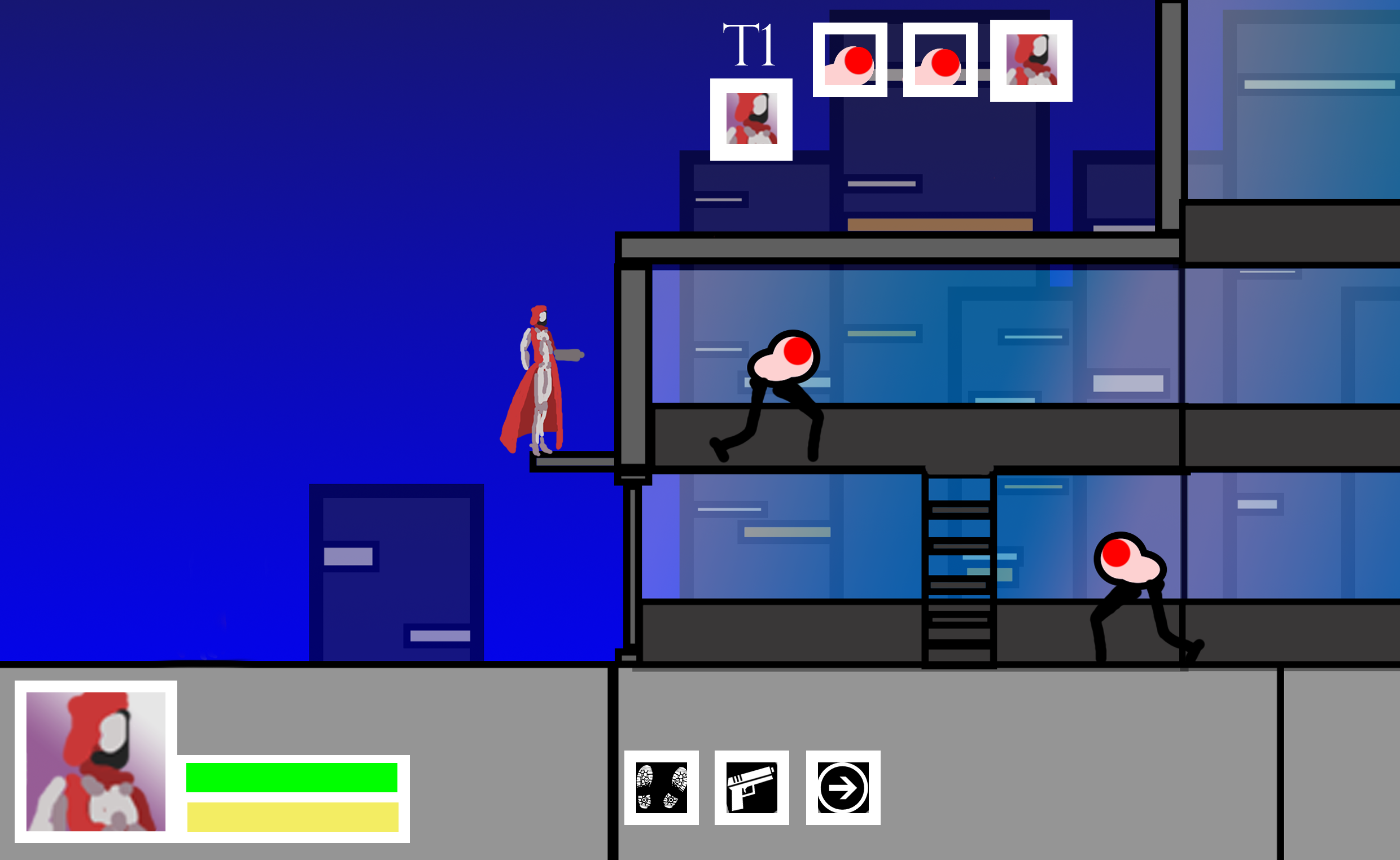 Original Idea for exploration mode UI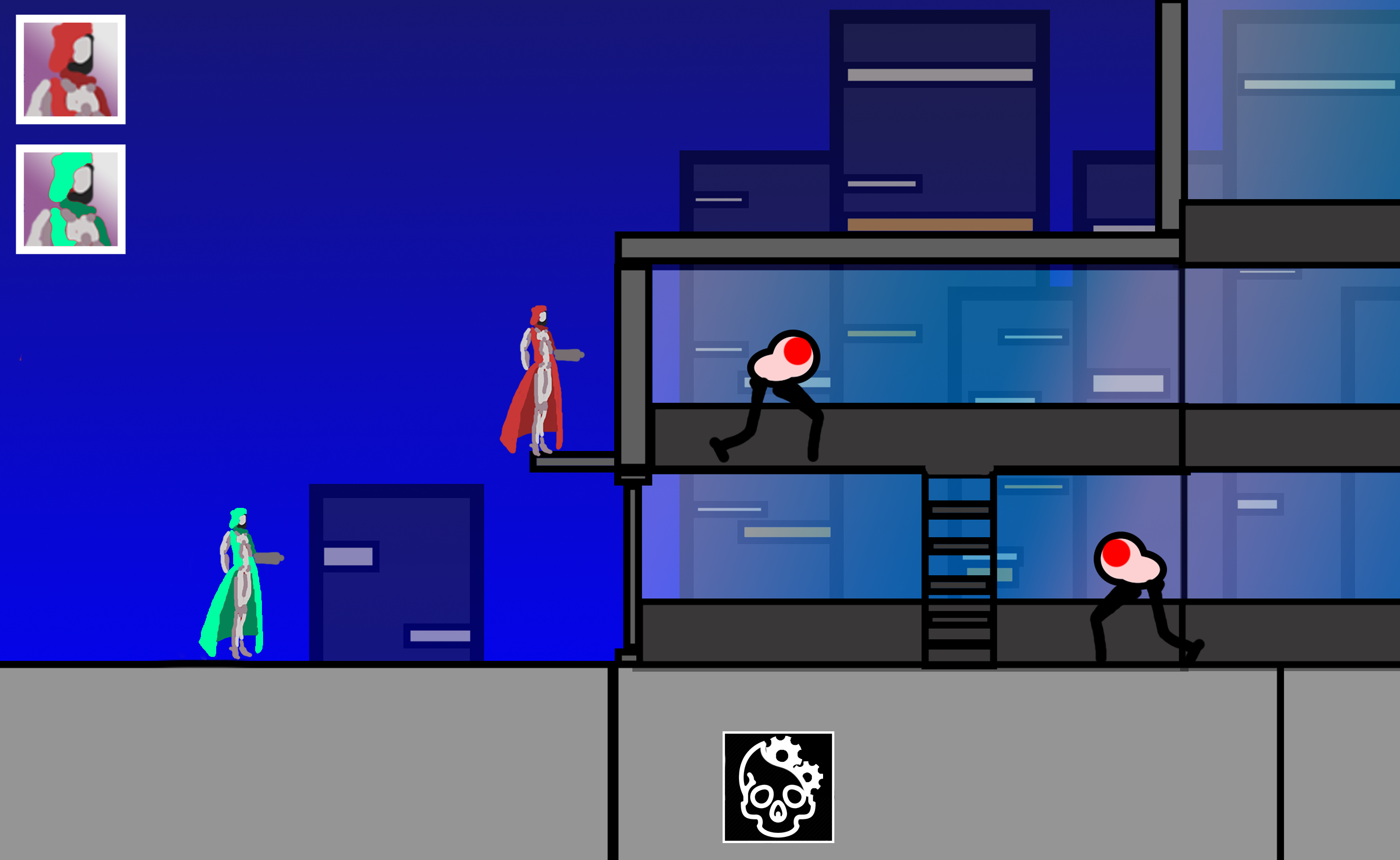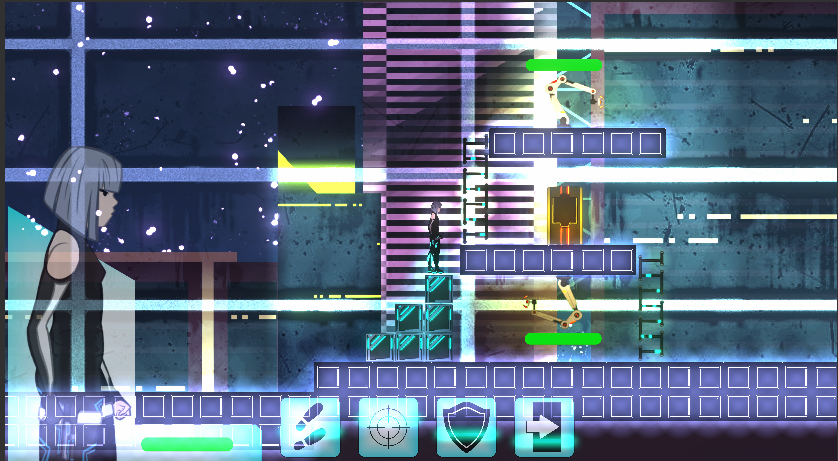 Our final vision would be for the game to have multiple playable characters albeit due to some bugs we currently only have one, the final idea was also that on the right side the enemies UI would appear when hovered over just like the players UI does on the right side of the screen.
Currently, we have several player animations ready to go albeit some of them, like the jump, require a little bit more work.
We also have a level ready to go with some ideas about how to teach the player the basic mechanics.
teaching the player about explosive barrels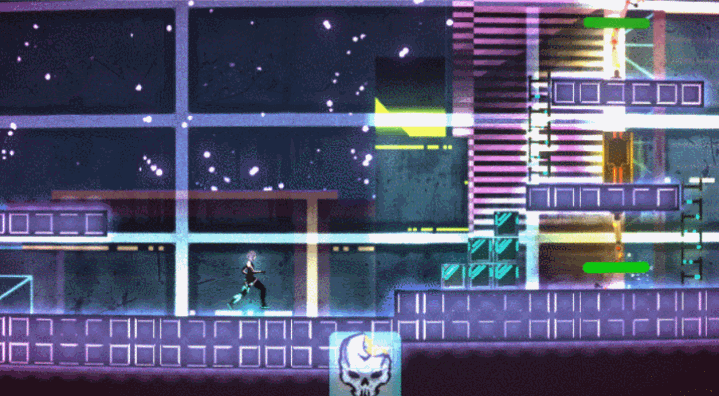 And to end this article again we would like to remind you that we have finished the first test build and are asking people to try it out. We know that it is still far from perfect and are aware of several Bugs, even so, we would love to have your feedback.
Link: Test Build CyberChunk
Make sure to check out our twitter for the most recent screenshots on #ChunkCyber
To see earlier Devlogs => Devlogs